New On Netflix in October 2018
As the weather begins to improve, many tend to flock to the pristine beaches and parklands that Australia has to offer. For those who prefer to draw the curtains and hiss at the very idea of sunlight, preferring instead to crack a cold one and binge until their eyes start to hurt, here's the best of what's coming your way on Netflix in October. Enjoy, content vampires.
ORIGINAL SERIES
Marvel's Daredevil: Season 3
Netflix' powerhouse Marvel debut, Daredevil is back. Wilson Fisk is out of prison and back to corrupting Hell's Kitchen. Despite his emotional and physical state, the battered phoenix, Matt Murdock, must rise from the ashes. Daredevil is out on the 19th.
Chilling Adventures of Sabrina
From the makers of Riverdale and based on the Archie comic comes a far cry from the original sitcom 'Sabrina The Teenage Witch'. As her 16th birthday nears Sabrina will have to choose between the witch world of her family and the human world of her friends. But don't be fooled by the teenage-centric themes, the trailer does look genuinely spooky. The downside is, Salem the cat doesn't appear to be as sarcastic and/or quietly hilarious. Fingers crossed they tone down the drama and dial up the horror with this one. Chilling Adventures of Sabrina is out on the 26th.
Castlevania: Season 2
Based on the cult-hit Capcom game of the same name, Netflix' Castlevania is as brooding as one would expect. In season 2, Dracula and his legion of vampires prepare to rid the world of humanity's stain. Alas, an unlikely trio of heroes dares to stand in their way. I, for one, would like to see Drac-cool-a win one for a change. Castlevania S2 drops on the 26th.
MeatEater: Season 7
Outdoorsman, conservationist, writer and Vegan hater Steven Rinella is returning for more hunting and cooking expeditions. The flesh-tearing equivalent to Comedians In Cars Getting Coffee, Rinella will visit rugged landscapes with pals friends such as comedian Denis Villeneuve's New 'Dune' Trailer Reveals a Dark and Terrible Fate. MeatEater S7 drops on the 2nd.
https://www.youtube.com/watch?v=4QUix4Hdyps
Big Mouth: Season 2
For those who don't mind a bit of stoner-esque cartoon comedy, Big Mouth S2 will follow the story of friends Nick and Andrew as they face the ravages of teenage angst and hormones together. Netflix has promised new crushes, a tangle with the omnipresent Shame Wizard and the trio will sample pot for the first time, on the 5th.
Little Things: Season 2
A "new" take on the modern relationship, this web series will continue the story of Kavya and Dhruv's relationship amid conversations about their future and visits from family and friends. Gooey and optimistic in tone, but maybe just what you need after a shitty day, Little Things S2 is out on the 5th.
YG Future Strategy Office
A contrived stab at the glorious comedic heights of 'The Office' YG Future Strategy Office is a mockumentary sitcom following the story of K-pop star Seungri – who was 'BIGBANG's' youngest member – leading a team of charmless bumbling idiots, it seems. Check it out on the 5th if that seems like you're kinda thing.
Elite
What do you get when three working-class kids enrol in the most exclusive school in Spain? Spanish Gossip Girl. Despite its hackneyed premise, the cinematography looks pretty neat. There's even a Spanish Drake in the teaser trailer, so that's pretty cool. Watch three 'regular' people clash with the wealthy in stunning high-definition on the 5th.
The Curious Creations of Christine McConnell
This new show from Netflix will feature the "Wickedly talented baker" and artist, Christine McConnell in a world first macabre cooking show. She's said to "welcome you into her terrifyingly delicious home to create delectable confections and hauntingly disturbing decor with the help of her colourful collection of creatures." This one actually looks pretty fkn awesome, so keep your eyes peeled on the 12th, lounge-room goblins.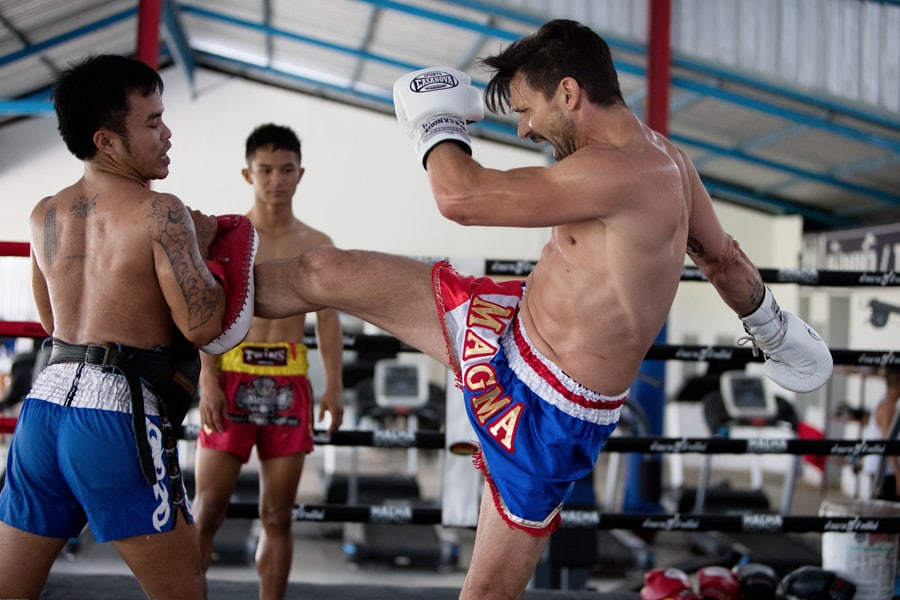 FightWorld
'Chef's Table' for bloodthirsty fighting lovers, FightWorld is hosted by actor and martial artist Frank Grillo, who will explore and experience the diverse fighting techniques found in cultures around the world. Let's hope it's filmed as nicely as some of Netflix' other explorative titles. FightWorld is out on the 12th.
Haunted
From the Executive Producers of The Purge franchise and lore, Haunted is said to give a chilling glimpse into the first-person accounts from people who have witnessed horrifying, peculiar, extraordinary supernatural events and other unexplained phenomenon that continue to haunt them. Sounds Haunting. Check it out on the 19th.
NETFLIX WEEKLY SERIES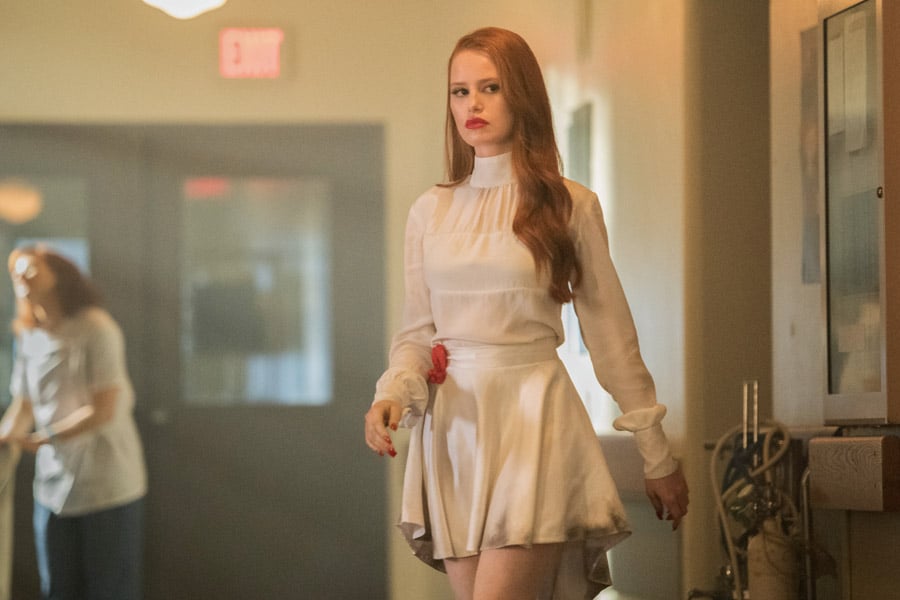 Riverdale: Season 3
DRAMA ALERT. So, like, after a riot and a season of high-stakes political warfare, the Riverdale gang, like, continues to, like, navigate the high-drama of surreal small-town life. Man of Many isn't sure if Riverdale makes the 'high-drama' cut, but for those who secretly watch it for the eye-candy, Riverdale is, like, out on the 11th.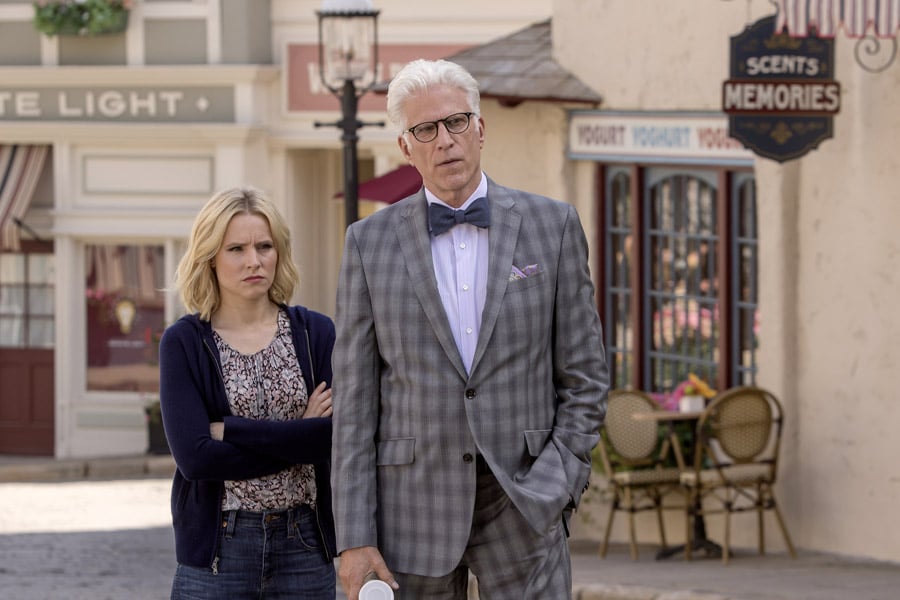 The Good Place: Season 3
One of the best shows on TV today, Netflix' 'The Good Place' returns for a third season. Reincarnated and back on Earth after Michael's argument on their behalf, Eleanor and her fellow condemned souls have another chance to find the right road. If you like Parks & Rec, this show is most definitely for you. If you didn't, well, give it a crack anyway and try to get past the 'meh' first few episodes—it gets better. The writing is top notch and Ted Danson is a symphony of comedic timing. The Good Place S3 is out on the 5th.
Black Lightning: Season 2
One of the coolest customers in the history of Superheros, Black Lightning has lost his powers in season 2. Now, he must help his daughters harness their special abilities to continue the fight for good. An interesting turn for a show with a readily established and successful superhero character, Black Lightning is out on the 16th.
Patriot Act with Hasan Minhaj
In another Netflix' weekly stand up comedy series, Hasan Minhaj brings his unique comedic voice and storytelling nouse to explore the larger trends shaping our fragmented world on the 28th.
ORIGINAL COMEDY
Joe Rogan: Strange Times
Renown comedian Joe Rogan will take on sexual politics, American politics, pro wrestling and of course, vegans in his new stand-up special shot in Boston. Strange Times is out soon, on the 2nd.
Adam Sandler 100% FRESH
Off the back of a couple of not-so-terrible Netflix flicks, Adam Sandler is back in the world of stand up. He will take his comical musical musings back out on the road, from comedy clubs to concert halls to one very unsuspecting subway station. 100% FRESH is out on the 23rd.
Mo Amer: The Vagabond
Arab-American comedian Mo Amer brings his worldly experiences to his debut Netflix Original stand-up special, Mo Amer: The Vagabond. Amer is said to enlighten his audiences about the truths of his first-hand experiences as a refugee. Considering the recent and bloody great standup special from Hannah Gadsby, it's good to see Netflix' booking acts with something real to say. The Vagabond is out on the 7th.
The Degenerates
The Degenerates is a series of no-holds-barred comedy from the likes of rising comics like Big Jay Oakerson, Joey Diaz, Liza Treyger, Yamaneika Saunders, Christina P. and Brad Williams. For those who like to be challenged, the Degenerates is out on the 20th
ORIGINAL DOCUMENTARY
Salt Fat Acid Heat
In yet another cooking special, Chef and food writer Samin Nosrat brings her culinary manifesto of simple food steeped in tradition to Netflix in her new cooking series. Her less-is-more approach to cooking in Salt Fat Acid Heat can be viewed as of the 11th.
ReMastered: Who Shot the Sheriff
Calling all reggae fans. Remastered: Who Shot The Sheriff delves into the unsuccessful assassination attempt of reggae icon Bob Marley in 1976. Set against a backdrop of rival political groups battling in Jamaica, this doco will take a look at who exactly was responsible. Aside from the shooter, of course. ReMastered is out on the 12th.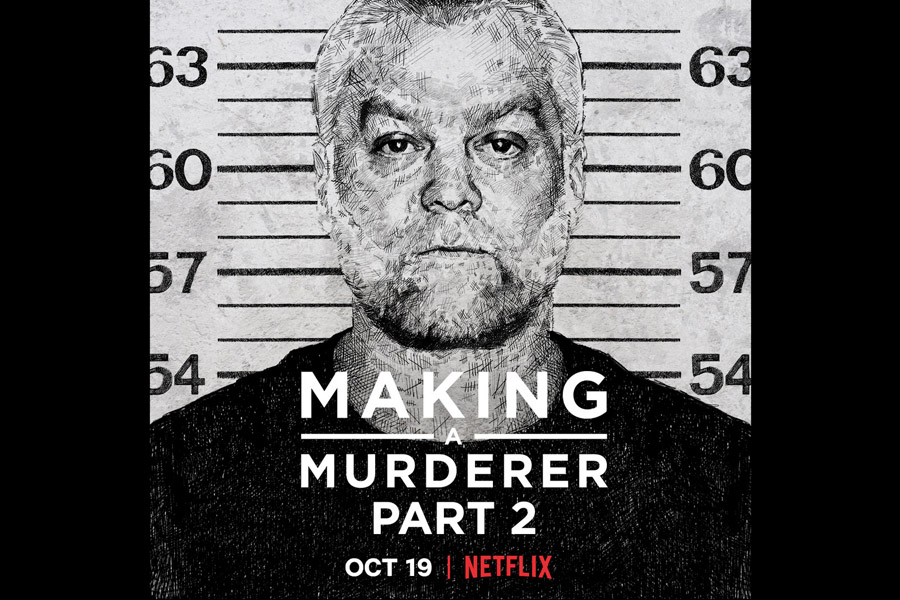 Making a Murderer: Part 2
With a national profile and new support after the release of "Making a Murderer," Making A Murderer: Part 2 will follow Steven Avery and Brendan Dassey as they continue to fight for exoneration. Part 2 is out excruciatingly late in October on the 19th.
NETFLIX FILM
Operation Finale
Operation Finale, set in 1960, tells the pretty incredible true story of a group of Israeli spies embarking on a daring mission to capture notorious Nazi war criminal Adolf Eichmann and bring him to justice. Based on real events, this Netflix original film starring Oscar Isaac and Ben Kingsley is out on the 3rd (and it actually looks like it could be great).
Private Life
Starring Paul Giamatti of 'Billions', Private life is the story of a couple coping with infertility struggles as they try to keep their marriage afloat and navigate the world of assisted reproduction and adoption. Private Life is out on the 5th.
Apostle
Netflix' Apostle is said to be a lot of fun, albeit bloody. In this thriller, a man travels to a remote island in search of his missing sister, who was kidnapped by a murderous religious cult. This b-grade horror flick is out on the 12th, so date night is well and truly sorted.
Errementari: The Blacksmith and the Devil
Throwing down some strong Pan's Labyrinth vibes, Erremantari: The Blacksmith and the Devil tells the story of a solitary blacksmith locked in a vicious rivalry with the devil. That is until a little girl appears in their lives by chance. To check it out, head to Netflix on the 12th.
The Night Comes For Us
Do you like shitloads of action? Then The Night Comes For Us is coming for you. After sparing a girl's life during a massacre, an elite Triad assassin is targeted by an onslaught of murderous gangsters. Think Chinese John Wick, without the dog. The Night Comes For Us is out on the 19th.