Watch Nicolas Cage Fight Aliens with a Samurai Sword in the Batsh*t Insane 'Jiu Jitsu' Trailer
He's either lost his mind completely, or Nicolas Cage really wants to get the attention of self-proclaimed Jiu-Jitsu fanboy Joe Rogan with his latest action flick. Now 56-years-old, the National Treasure behind Ghost Rider, Con Air, and The Rock will have to go all out when he takes on an invading alien species as the leader of an ancient society of martial artists with a vow to protect the earth.
You'll Also Like:
New F9 Trailer Takes the Fast and Furious Family to Space
12 Best Stoner Movies of All Time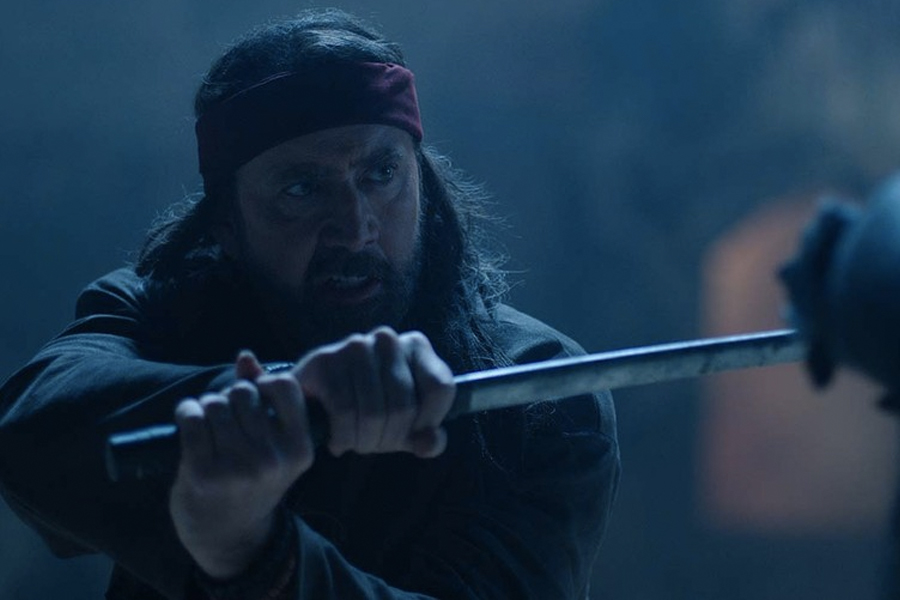 Narrating us through the Predator-esque plot of the film, Nicolas Cage delivers one of the most Nicolas Cage monologues ever, sharing details of a "poet warrior in the sci-fi sense – The Spaceman." Before diving into "Alien Politics five through fifteen."
The full synopsis for Jiu-Jitsu reads: "Every six years, an ancient order of expert Jiu-Jitsu fighters faces a vicious race of alien invaders in a battle for Earth. For thousands of years, the fighters that protect Earth have won…until now. When celebrated war hero Jake Barnes (Alain Moussi) is defeated by Brax, the indomitable leader of the invaders, the future of humanity hangs in the balance. Injured and suffering from amnesia, Jake is rescued by Wylie (Nicolas Cage), Keung, and his team of fellow Jiu-Jitsu fighters. They must help Jake to regain his strength in order to band together and defeat Brax in an epic battle that will once again determine the fate of mankind."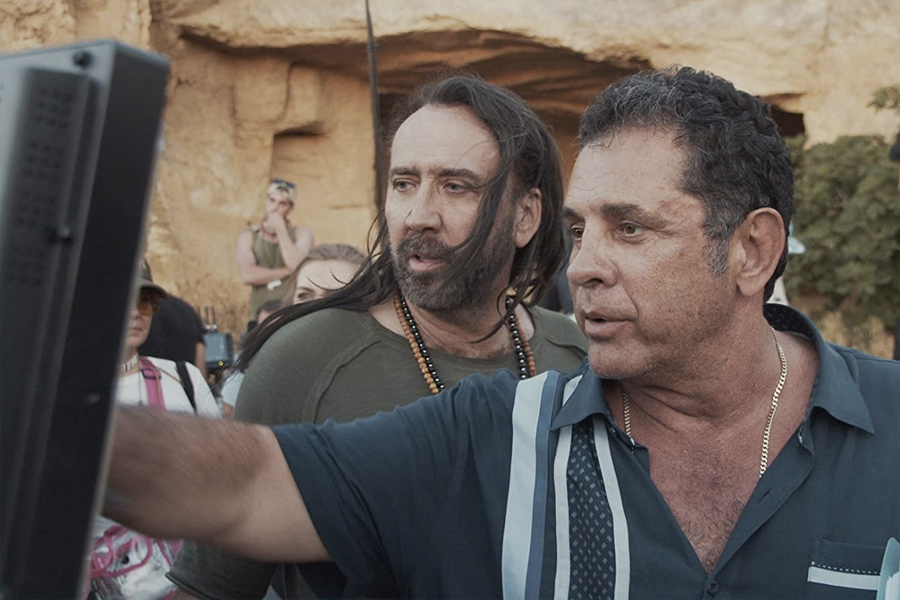 Standing alongside Alain Moussi, Frank Grillo, Rick Yune, Marie Avgeropoulos, Juju Chan, and Tony Jaa, the upcoming film directed by Dimitri Logothetis is just another example of the insane lengths Nicolas Cage will go to, even what is without question a B-Grade extravaganza for the big screen. With the man behind the Ong Bak series included in the list of chosen warriors, expect some incredible fighting choreography, in addition to whatever whacky action set pieces Cage can think up.
Is it genius, or is Nicolas Cage just insane? You be the judge when this one hits theatres, On Demand and Digital on 20 November 2020, "There's no honour in killing crazy."
---
Featured Video from Man of Many
---
You'll Also Like:
INTERVIEW: Super Troopers Star & Director Jay Chandrasekhar on Getting High & Writing Jokes
New on Netflix in October 2023
---
Featured Video from Man of Many