Oh, Hell Yeah! A Stone Cold Steve Austin Docuseries is Coming
"Talk about your Psalms, talk about your John 3:16. Austin 3:16 said I just whopped your ass!" You can hear the glass shatter, can't you? Or maybe My Way by Limp Bizkit is echoing in the distance. Or perhaps, all you can hear is, What?! Either way, you've clicked this article because you're just as excited as we are to learn that a Stone Cold Steve Austin documentary series has been confirmed by the fantastic team behind Michael Jordan's The Last Dance.
With parallels between both Jordan and Austin's storied careers, just like the six-time NBA Championship winner, the six-time WWF Champion will now have his entire life on display for the world to see. Can we get a hell yeah?
You'll Also Like:
Tobey Maguire, Andrew Garfield and Tom Holland to Feature In Spider-Man 3?
Chris Benoit Dark Side of the Ring Documentary Sets Vice Ratings Record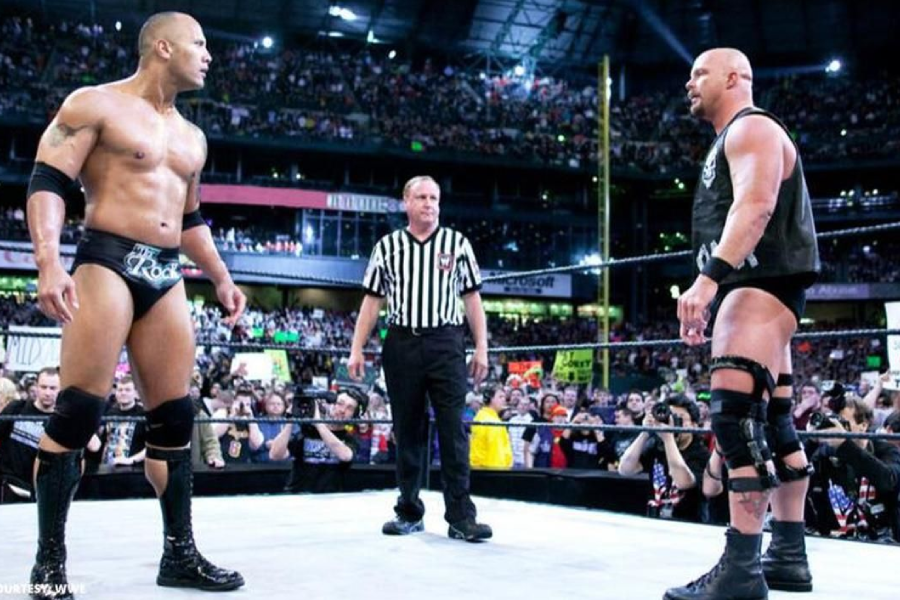 Former WWE announcer and current Professional Fighters League announcer Lilian Garcia skipped the dirt sheets when she spilled the beans on the upcoming docuseries. Interviewed on the Chis Can Vliet Show, she revealed she would be part of the new production, alongside other iconic wrestlers.
"WWE contacted me, and they said the producers from The Last Dance are going to reach out to you," Garcia told host Chris Van Vliet. "They want you in their documentary. It's crazy because when I got the message, I was literally just watching The Last Dance documentary." Adding that her interview on Chasing Glory with Stone Cold made them realise that they wanted to do the documentary.
It comes following the news that the WWE has confirmed a "groundbreaking deal" with Netflix to produce a four-part series on Vince McMahon. In addition to casting Chris Hemsworth to play Hulk Hogan in an upcoming biopic.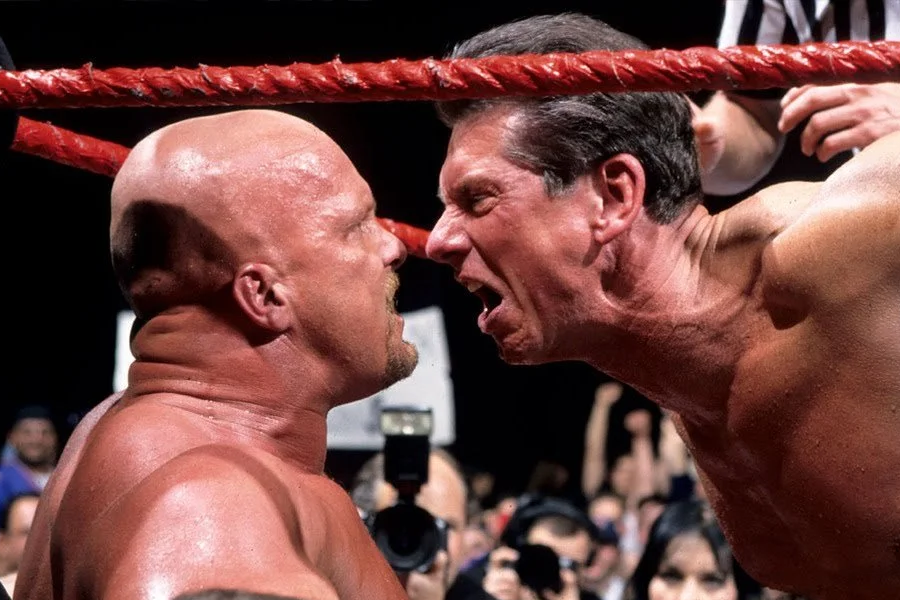 The Texas Rattlesnake
Covering the epic wrestling career of Stone Cold Steve Austin (Steve Williams), WWE will enlist the help of the creative minds behind the incredibly successful ten-part docuseries chronicling the career of Michael Jordan.
Shifting focus towards arguably the most popular wrestler of all time, fans will be taken on a deep dive through his career, from his rough start as Stunning Steve Austin in WCW to his eventual rise to fame in the former WWF as the beer-swilling, foul-mouthed, Texas Rattlesnake.
Beginning in 1989, Austin's career saw him lead the WWE to a victory over Ted Turner's WCW during the Attitude Era (the late 90s to early 2000s). Cut short due to a terrible in-ring accident at the hands of Owen Hart, Austin broke his neck after a botched piledriver at Summerslam 1997. Austin would eventually retire in 2003 at the hands of The Rock at Wrestlemania 19.
While no audience members at Safeco Field in Seattle knew his fate at the time, keen-eyed individuals would have noticed his jacket with the letters OMR – one more ride. With his 2009 induction into the WWE Hall of Fame solidifying his legacy, we will again pay tribute to a man who raised more hell and kicked more ass than anyone else before him.
If you want to see a Stone Cold Steve Austin documentary series, then give me a hell yeah!
Hell Yeah!!! Good times https://t.co/gV7FMSSuLb

— Steve Austin (@steveaustinBSR) October 13, 2020
You'll Also Like:
Trailer for ESPN's New Bruce Lee Documentary 'Be Water'
Chris Benoit Dark Side of the Ring Documentary Sets Vice Ratings Record