Ozark's Season 3 Trailer Drops – "If You Don't Move Forward, You Die"
Spoiler alert for anyone that hasn't seen the first two seasons, but the trailer for season 3 of the highly acclaimed Netflix series, Ozark, has finally arrived and boy does it look juicy.  Coming to the streaming giants virtual shelves on 27 March, fans of the show will again follow the twisting lives of the Byrde family as they involve themselves deeper and deeper into the criminal underworld.
Called the 'Breaking Bad of Netflix', Ozark Season 3 is stepping things up with even more stacks of cash, a whole casino, plenty of weapons and even a marriage counsellor – something that Skyler and Walter White never really got a chance to experience."A marriage is only as good as it's trust", and clearly, the Byrde's will be putting it to the test.
You'll also like:
Marvel's Final Black Widow Trailer Unearths Avenger's Dark Past
Christian Bale to Play the Villian in Thor: Love and Thunder
New To Netflix In March 2020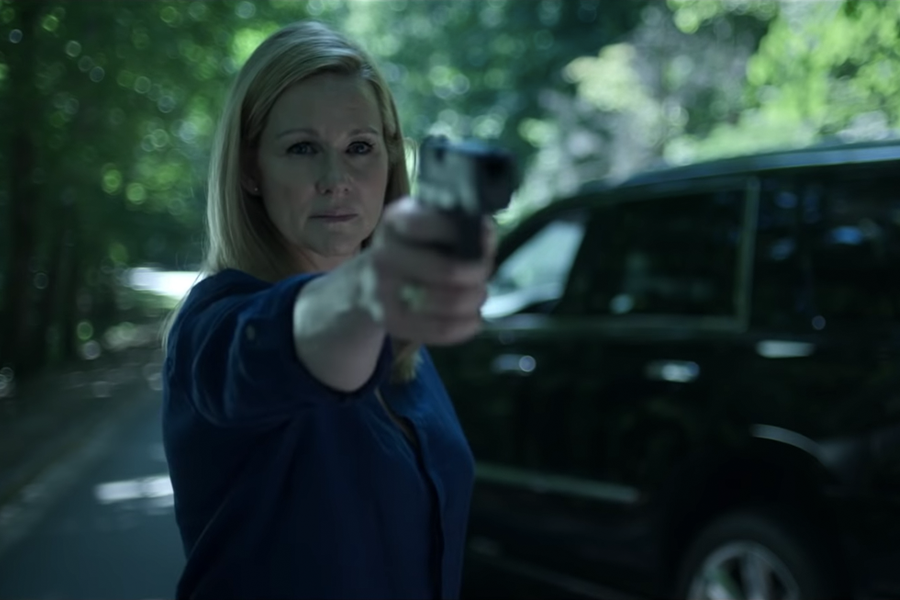 While the trailer doesn't give too much away in terms of what dilemmas and deviousness will befall the family, it is clear that there will be plenty of deception and debauchery throughout, as Ruth Langmore, played by Julia Garner, takes on management of the casino boat.
Talking with The Hollywood Reporter in August last year, showrunner Chris Mundy revealed that while Ruth is "more self-confident," she's starting to wonder if becoming a member of the Byrde family "is the best thing to be". The strained relationship will apparently be the bedrock of the third season, with Bateman tweeting out his concern for Marty Bryde.
I'm happy for me, but concerned for Marty – it's official OZARK 3 is on its way. pic.twitter.com/xeGXZxfrjB

— Jason Bateman (@batemanjason) October 10, 2018
With the trailer opening on a foreboding message from Wendy Byrde (Laura Linney), "sometimes if you don't move forward, you die," fans will now be speculating who will survive the family's money-laundering empire. Though do not fear, as Ozark Season 3 will hopefully not be the last for the Netflix hit, with Mundy expressing interest in continuing the story into a possible fifth season.
Speaking at a panel at the Milken Global Conference in Beverly Hills, Munday told The Hollywood Reporter "we've always talked about it as five seasons. It could be four, it could be seven … but that always seemed like a good number to us. We're building little things in, if we keep on track for the emotional ending we're guessing we'll have."
But unfortunately for us, Mundy explains that there a people in "bigger chairs than mine who make those decisions".
You'll also like:
Marvel's Final Black Widow Trailer Unearths Avenger's Dark Past
Christian Bale to Play the Villian in Thor: Love and Thunder
New To Netflix In March 2020