John Cena's 'Douchey Captain America' is Getting His Own Series
Just under a year before James Gunn's The Suicide Squad wipes away its awful predecessor, it's been confirmed John Cena's Peacekeeper character is scoring his own spinoff series. To be honest, if it was anyone other than Gunn (who directed Guardians of the Galaxy) helming this thing, we'd be a little sceptical. But the man has a proven track record of unearthing gold and this show is his latest baby. Variety reported that Gunn will be writing the series and directing multiple episodes including the pilot, so we're fascinated as to what he and Cena could bring us.
You'll also like:
DC Reveals the Stacked Cast of 'The Suicide Squad' in BTS Teaser
'The Batman' Director Reveals Logo and First Look at the Insane New Concept
WandaVision Trailer Brings the MCU Back in the Weirdest Possible Way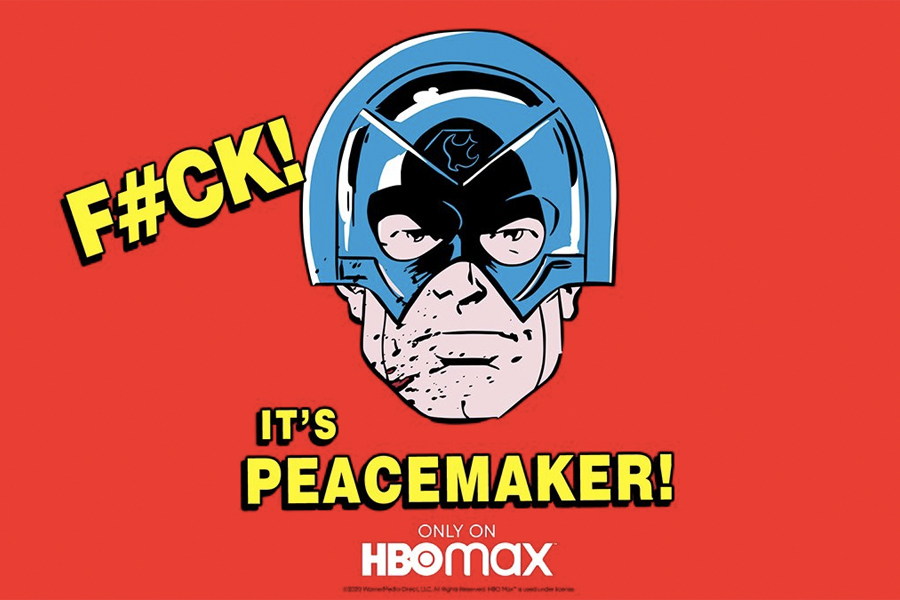 Other than die-hard comic-book fans, most of us could be forgiven for scratching our heads as to who 'Peacemaker' is, but remember, we probably said the same thing about the Guardians of the Galaxy, Doctor Strange, Ant-Man, Shazam, Deadshot, Jessica Jones, Luke Cage, etc. All those characters were pretty niche before becoming household names. So who is Peacemaker? Well, Cena himself described the hero as a "douchey Captain America". He's a ruthless, patriotic, shotgun-wielding psycho who believes that attaining world-peace by slaughtering anyone who gets in its way is totally justified.
As to what he'll be doing in the show we can't guess, the plot is being kept under wraps and no other cast members have been announced. Though Variety confirmed that the eight-episode series will adopt the tone of an action-adventure comedy and will enter production in early 2021. Thankfully for Marvel fans eagerly awaiting Guardians of the Galaxy Vol.3, Gunn has assured us that Peacekeeper won't hinder production on the upcoming film. "I'm doing Peacekeeper in the time always allotted between The Suicide Squad & GoTVol3. Normally I would have been taking more of a break in this space but it's Covid, I'm stuck at home, so I wrote a TV series," he wrote on Twitter.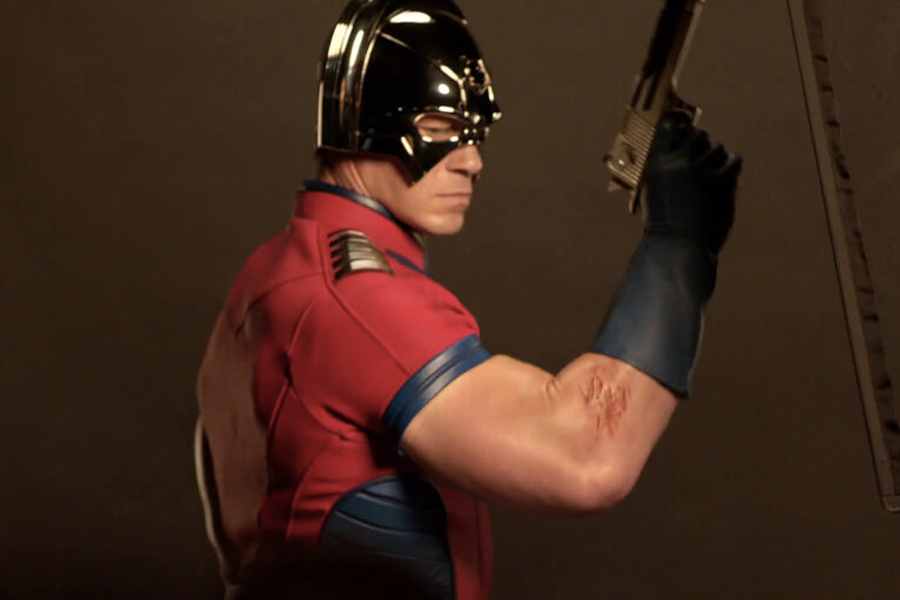 Aside from starring in the lead role, Cena will also co-executive produce alongside Gunn. The former pro wrestler has been dedicated to his Hollywood career for some time now, having starred in movies like Blockers, Bumblebee, Trainwreck and he's even planning to fight Vin Diesel in the upcoming F9. Like fellow WWE alumni, Dave Bautista, who worked with Gunn on Gaurdians of the Galaxy, a potentially standout performance as Peacemaker could bolster his acting chops. "Working alongside James Gunn on The Suicide Squad was an absolute masterclass in how to best bring beloved characters to live in a new and fun way. I cannot wait for the DC Universe to experience more of the absurdity that is the Peacemaker in this new project on HBO Max!!!" Cena tweeted.
While the show itself is still in the earliest stages of production, we can get our first taste of Peacekeeper's character on 7 August 2021 when The Suicide Squad (hopefully) hits theatres. While that movie may have a massive all-star cast, the confidence Gunn, Cena and DC have in Peacekeeper himself indicates we may be in for a good show.
You'll also like:
DC Reveals the Stacked Cast of 'The Suicide Squad' in BTS Teaser
'The Batman' Director Reveals Logo and First Look at the Insane New Concept
WandaVision Trailer Brings the MCU Back in the Weirdest Possible Way