'Phineas and Ferb' Movie Coming to Disney+ This Month
Prepare yourself, we spy an onslaught of memes on the horizon. The internet's favourite stepbrothers are coming back to screens in a big way, with Disney+ officially announcing 'Phineas and Ferb: The Movie'.
You'll also like:
The Gang is Back and Coma-Free in Archer Season 11
New On Netflix in August 2020
Stranger Things Season 4: Everything We Know So Far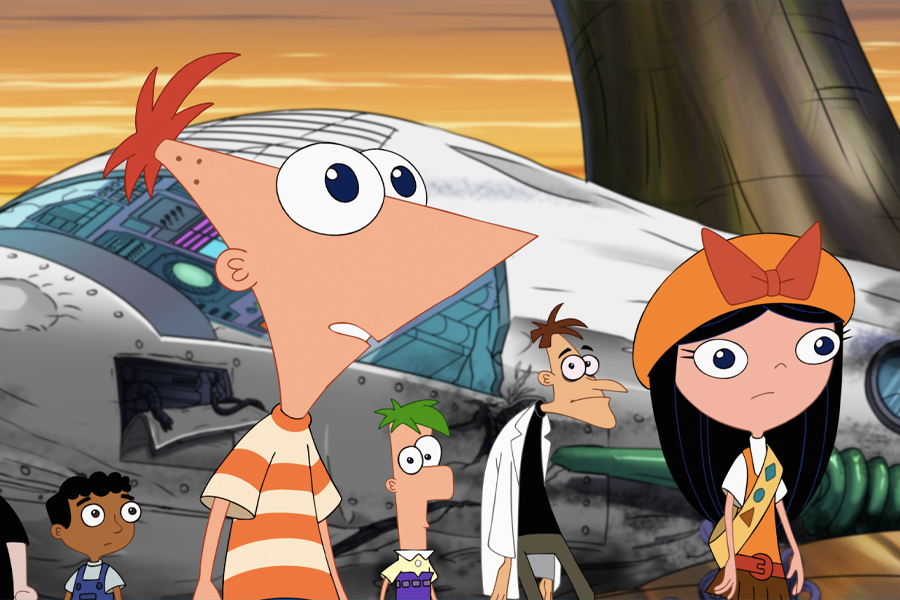 According to Disney, the new film entitled Phineas and Ferb The Movie: Candace Against the Universe sees all the whole gang back together. With the stepbrothers, Perry the Platypus and the Danville team are on an intergalactic journey across the universe to rescue Candace. Despite being abducted by aliens, Phineas and Ferb's older sister has apparently found utopia in a far-off planet, free of pesky little brothers.
The trailer dropped overnight and while the film itself looks to be run-of-the-mill Phineas and Ferb adventures, we can't wait to see what the internet makes of the new release. Since lockdown began, the show has seen somewhat of a resurgence in popularity with meme-lords latching on to the absurd scenes with hilarious results. Sure, we're a little excited for the movie, but we're more excited for what comes next.
Phineas and Ferb The Movie: Candace Against the Universe premieres on Disney+ on Friday, August 28.
— Phineas & Ferb Memes c"| (@PyFMemes) May 6, 2020
— Phineas & Ferb Memes c"| (@PyFMemes) February 4, 2020
— Phineas & Ferb Memes c"| (@PyFMemes) November 7, 2019
— Phineas & Ferb Memes c"| (@PyFMemes) December 3, 2019
— Phineas & Ferb Memes c"| (@PyFMemes) May 14, 2020
— Phineas & Ferb Memes c"| (@PyFMemes) May 16, 2020
You'll also like:
The Gang is Back and Coma-Free in Archer Season 11
New On Netflix in August 2020
Stranger Things Season 4: Everything We Know So Far