Adult Swim Drops Rick and Morty Samurai & Shogun Part II
While fans lay in way for the next instalment of 'Rick and Morty' to arrive, creator Adult Swim has dropped a handy little addition to tie them over. In a follow-up to 2020's much-loved anime crossover Samurai & Shogun, the network has once again teamed with Studio DEEN for a Japanese-inspired battle-royale of references. Aw jeez.
Clocking in at just under six minutes, Samurai & Shogun Part II is the sequel no one expected for the original short no one saw coming. Helmed by Kaichi Satō, the new short clip once again bring Youhei Tadano and Keisuke Chiba to the foil as the titular characters, Rick WTM72 and Shogun Morty.
The new short picks up right where the first animation left off, with Rick scooping up the severed head of the alternate reality version of himself. Insert a series of bloody anime violence and some frankly confronting images of Rick committing seppuku.
According to the official synopsis, Samurai & Shogun Part II pays homage to the classic tale Lone Wolf and Cub. With Samurai Rick in charge of defending Shogun Morty against all comers, the second instalment takes what we learned from the first part and turns it on its head. Much like his American counterpart, Rick WTM-72 is not to be underestimated. In the finale, "his savagery knows no limit".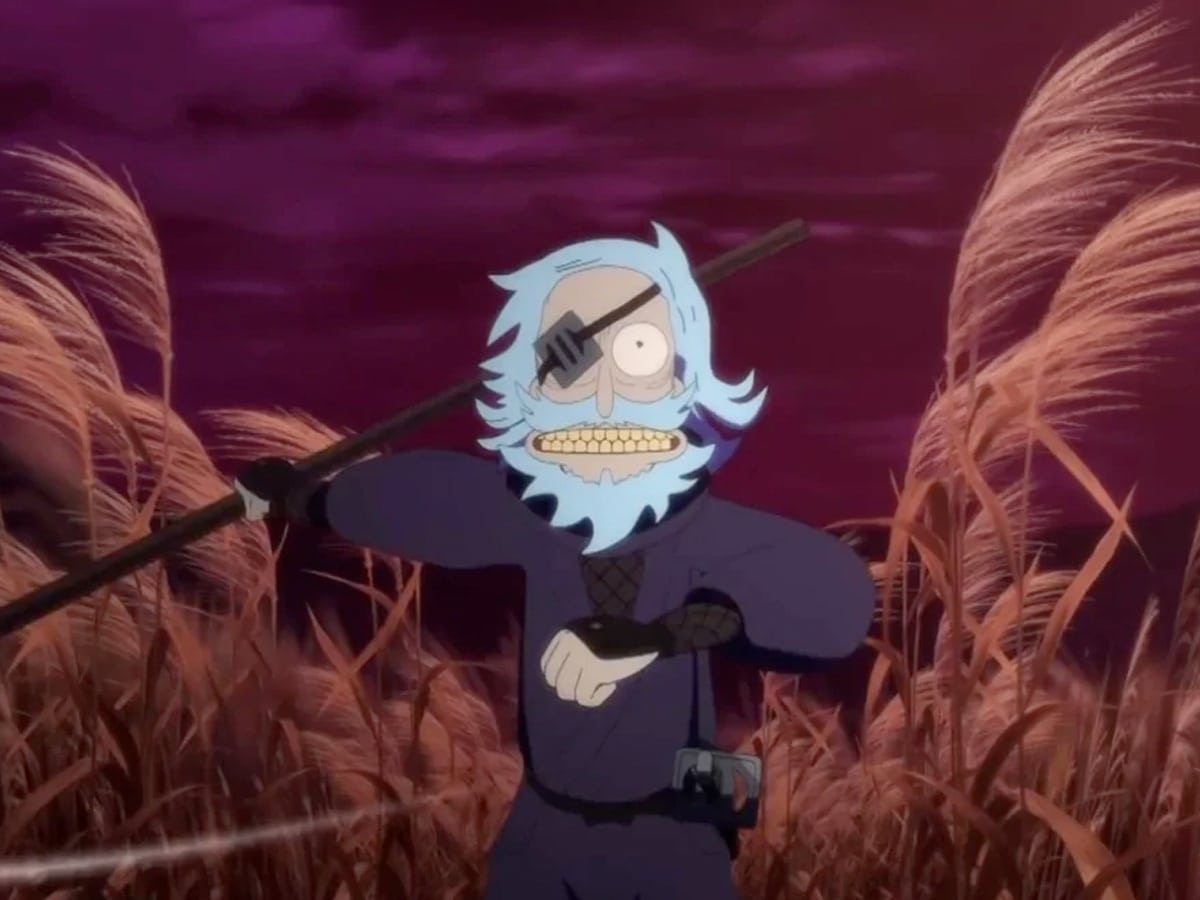 The new instalment comes 12 months after the original short was posted, giving fans a unique interpretation of the classic Adult Swim animation. At the time, Jason DeMarco, SVP and creative director on-air for Adult Swim revealed that the project was developed in response to the growing community of independent creators crafting their own interpretations of the characters.
"The idea for a Rick and Morty anime short came from myself. We are always making interesting little Rick and Morty Network IDs, with other artists doing their interpretation of the characters, and I thought it would be cool to do an anime take on the show," he told Observer.
"Adult Swim went to Maki Terashima, a producer we've known for years, who took the idea to Studio Deen. Studio Deen spoke to Kaichi Sato, who is a massive Rick and Morty fan, and asked him to direct it. From there, Adult Swim oversaw all of the work, but Studio DEEN and Sato were the people driving the project."
This time around, Rick and Morty's Samurai & Shogun Part II puts Studio DEEN and Sato back in the driver's seat, with an infinitely more gory and creative approach. Now, we officially have the violence, we just need the threats of poison gas and dancing.
You'll also like:
A Live Action 'Rick and Morty' Teaser Just Debuted Online
Rick and Morty Season 5 Release Date And Trailer
New Series From Rick and Morty Co-Creator Dan Harmon