The First Episode Of Rick And Morty Season 5 is Here
Set phasers to 'Aw jeez', the first episode of Rick and Morty season 5 has officially landed on Australia, the same day as the US. The arrival comes as somewhat of a surprise for fans, who have previously been subject to delays, postponements and regional restrictions. This time around, Adult Swim, Dan Harmon and Justin Roiland have delivered.
You'll also like:
Rick and Morty Season 5 Release Date Revealed with New Trailer
Rick and Morty Co-Creator Dan Harmon Has a Godly New Series Coming
Guillermo del Toro Releases Mind-Bending First 'Nightmare Alley' Trailer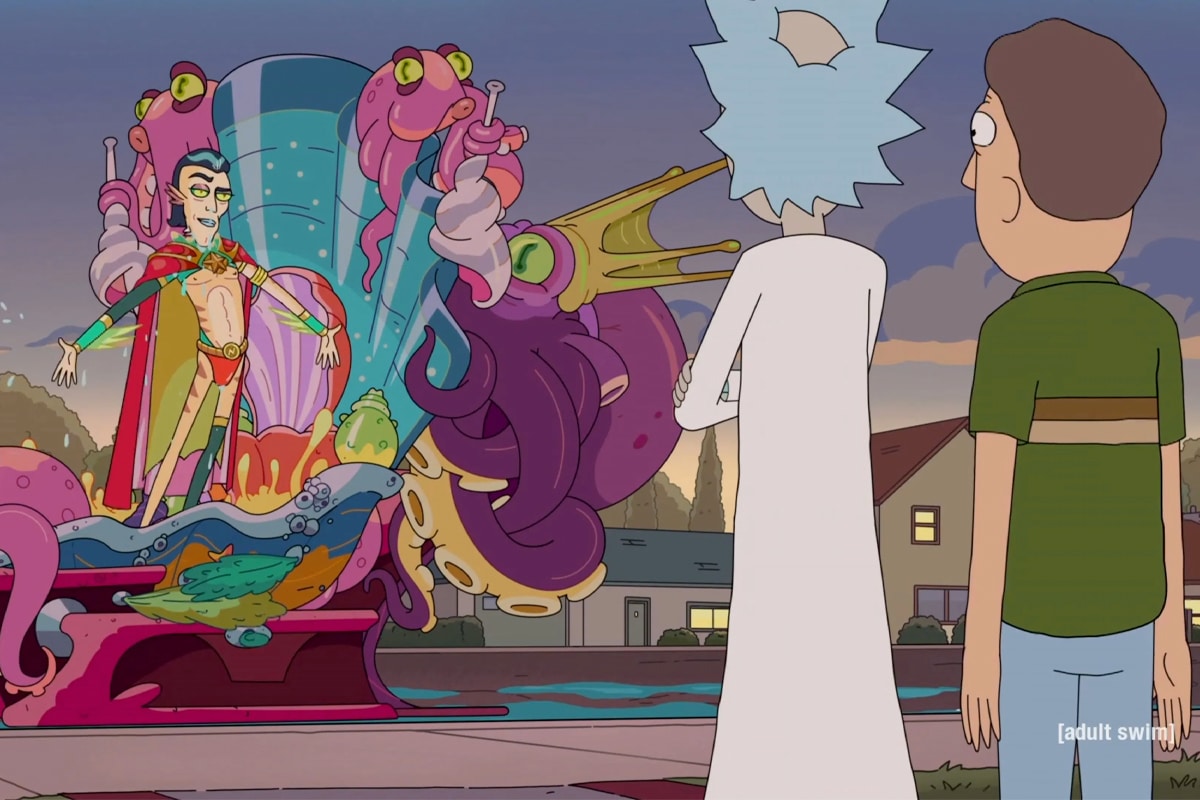 Season 5's first episode, 'Mort Dinner Rick Andre', dropped on the streaming service Netflix on Tuesday, and low and behold, it's the same brand of off-the-wall intergalactic fart jokes we've come to love. In the episode, we see Rick go head-to-head with his arch-nemesis – Nimbus, the king of the ocean who has the innate ability to control law enforcement with the thrust of his pelvis.
For fans eagerly awaiting Rick and Morty season 5, Nimbus is an unusual addition. In many ways, he feels completely out of place in Rick's world, but somehow, formidable enough to earn his respect, namely due to his prior knowledge. Throwing out mentions of Rick's ex-wife and alcoholism, it's easy to see the two go way back, eluding to past encounters and perhaps, at one point, even a friendship.
While Rick and Nimbus get reacquainted, the rest of the family continues on with their everyday battles. In an attempt to salvage their ever-crippled marriage, Beth and Jerry explore being sex-positive and Morty finally gets a date with Jessica. Predictably, things go tits-up ] when he is thrust into a new world.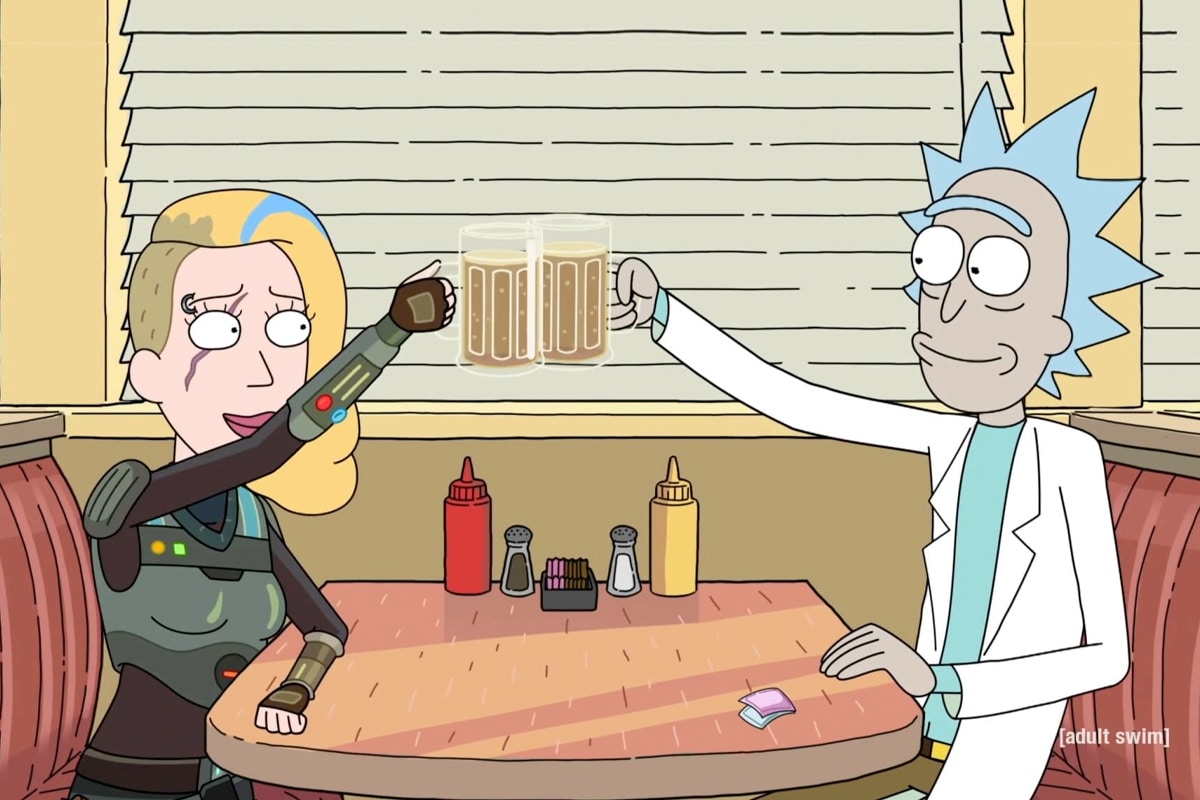 As far as Rick and Morty season 5 goes, episode 1 serves as a positive step forward. After a long wait, it appears fans are getting what they asked for. Episode two, 'Mortyplicity' is set to drop on Netflix next Monday (June 27) after it debuts in America. From there, we can expect 'A Rickconvenient Mort' the following week on July 5.
You'll also like:
Rick and Morty Season 5 Release Date Revealed with New Trailer
Rick and Morty Co-Creator Dan Harmon Has a Godly New Series Coming
Terry Crews' 'Testosterone-Boosting' Diet and Workout Routine