Rick and Morty Season 5 First Look Revealed in Teaser Clip
Season four of the hit Adult Swim series Rick and Morty may have only just hit screens in May, but the network is already dropping teasers for the hotly-anticipated fifth instalment, and aw geez; it looks to be more of the same. At Adult Swim's [email protected] panel, co-creator Dan Harmon teased a little of what fans can expect from the new release, showing the first look at Rick and Morty season five.
You'll also like:
Rick and Morty Creator Wants to Release One Episode Per Month
30 Best Adult Cartoons for Serious Humour
Rick and Morty Co-Creator Drops Trailer for New Show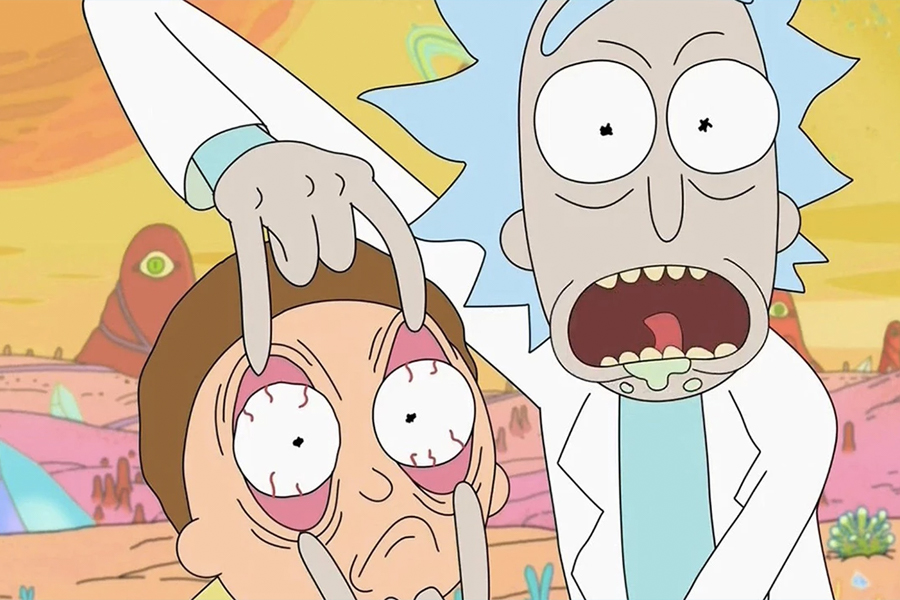 While the animation does appear to be in its early stages, you can't deny the premise and obscurity that made the show such a global smash is evident. The dynamic duo is once again in peril, chased by seems to be a Cloverfield-esque creation. To make matters worse, Rick is seriously wounded, with Morty forced to carry his fallen grandfather back to the ship in an effort to escape through a rapidly closing portal.
Contemplating death, we see Morty profess his love to Jessica in a last-ditch phone call, only to be shocked when she likes him back. More determined than ever to survive,  Morty ultimately crash lands into the ocean, where the pair are greeted by Mr Nimbus, Rick's nemesis.
While the Rick and Morty season five teaser was a huge win for fans, it wasn't the only big announcement Harmon made. The co-creator also revealed that season six is already in the works. The confirmation that we've got at least two more seasons of Rick and Morty to come is a welcomed announcement for fans, especially as the show has been copping a fair amount of criticism from 'Karens' of late. Nevertheless, it looks like the show will go on.
You'll also like:
Rick and Morty Creator Wants to Release One Episode Per Month
30 Best Adult Cartoons for Serious Humour
Rick and Morty Co-Creator Drops Trailer for New Show