Rick and Morty Season 5: Everything We Know So Far
Rick and Morty season 5 is on its way, and we couldn't be more excited for its release. If you (somehow) haven't heard of or seen Rick and Morty, the animated TV series follows the adventures of alcoholic scientist Rick and his bumbling nephew Morty. The show parodies sci-fi culture, while also providing heart-warming and sometimes striking stories and commentary on our world today. Adult Swim has recently green-lit 70 more episodes of this smash-hit show, so while we know they'll be many more seasons to come, now it's just a question of when.
Waiting on the Rick and Morty new season release date is something fans know well, seeing as season 4 of the show suffered through delay after delay to release two years after the season 3 final. With that being said, let's get into the speculation without delay, and look into what we know of the Rick and Morty Season 5 release date, what the series may focus on, who of the voice cast are returning, and more.
You may also like:
Rick and Morty Season 5 First Look Revealed in Teaser Clip
Rick and Morty Creator Wants to Release One Episode Per Month
Rick and Morty Co-Creator Drops Trailer for New Show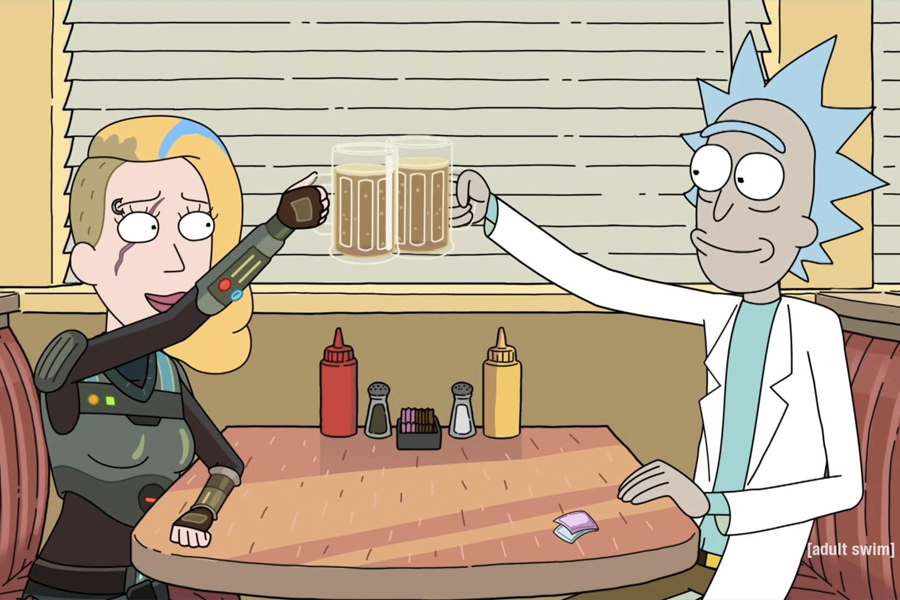 Rick and Morty Season 5 Release Date
As stated before, it's best not to get your hopes up on a set timeline for the Rick and Morty Season 5 release date. The series has gone through multiple delays and release date changes over its past 5 seasons, in the past being due to creative struggles and "perfectionism" as co-creator Dan Harmon called it himself. On a more positive note, both Harmon and Justin Roiland (the other co-creator of Rick and Morty, as well as voice actor for both Rick AND Morty) have replied to the fan outcry since the two-year delay of season 4, stating that "the gap between seasons 3 and 4 will be the longest and last time that it's ever so long that it's ridiculous."
As reported by Syfy Wire, Harmon said that despite COVID's impact, Season 5 is fully on schedule and may be coming sooner than you'd think.
"We're more on schedule than we've ever been," he said in a PaleyFest virtual conversation, adding that it's easier to get the animated "Rick and Morty" off the ground than something like a live-action production. "It kind of makes you have to focus on the whole process when you don't have this office environment anymore. Everyone has to run this bee colony remotely, so the honey just gets made more consistently. It's working for us."
While this new outlook may very well have minimised our wait between seasons, that little inconvenience known as COVID-19 has meant that production of the series has been more difficult than ever before. Sarah Chalke, the voice actor for Rick's daughter and Morty's mother Beth, has discussed the new process recently. Chalke stating that "For that back half of season four, there'll be a couple of pickups. So they sent each of us a little microphone, and we built little cocoons. Mine was a lower bunk bed stuffed with every duvet and pillow we could find to line it and make a cocoon." There's no doubt that having to work from home will impact production, meaning that we may have to wait a little while longer for the release of Rick and Morty season 5.
Rick and Morty Season 5 Plot
Previous seasons of Rick and Morty have never followed a linear, episodic plot like that of Stranger Things or The Umbrella Academy. More like The Simpsons, each episode explores an isolated adventure, with characters, themes, and plot points being brought back or focused on again in future episodes. In season 4, we saw the saga of Rick's personal toilet, crystals that foresaw your death, and a parody of the heist genre, but amongst this there may have been hints for what's to come in season 5.
This biggest of these future plot points was Clone Beth, a creation of Rick's to allow his daughter the chance to break away from her monotonous family life and explore the galaxy. The Rick and Morty Season 4 final left it intentionally vague as to which Beth was real and which Beth was the clone, and what will happen now that both Beth's know the other exists. We imagine this plot point will be touched on again soon in future, if not in Rick and Morty season 5.
We also saw the return of Evil Morty, albeit in the form of a dream/fantasy scenario in the episode "Never Ricking Morty". Fans have been eager to follow up with Evil Morty after his rise to power back in season 3, and we can't help but feel this feature in the episode was the creators teasing fans some more of what's to come. Hopefully, we get to see the character and his plans develop further in season 5.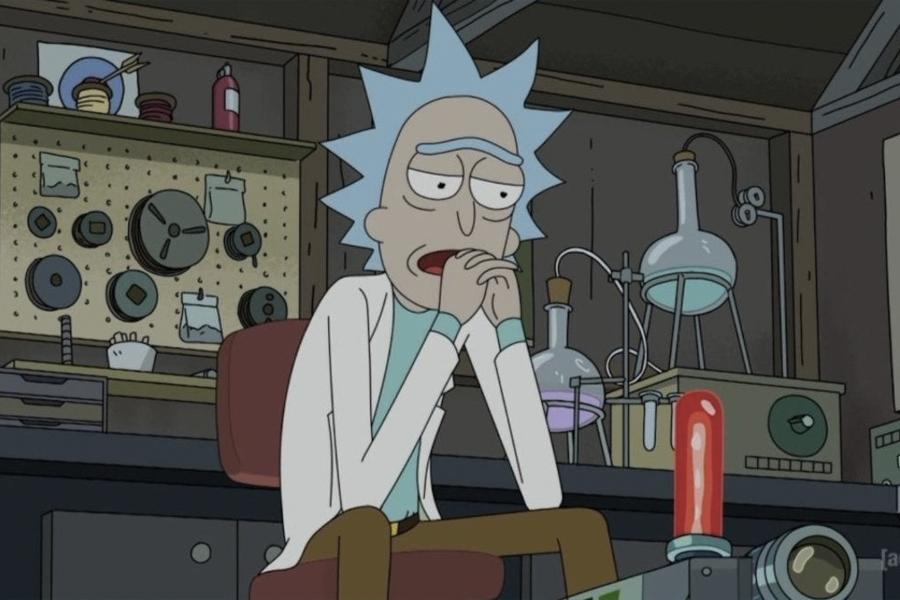 Returning Cast
There's been nothing to suggest otherwise that Rick and Morty's regular voice cast will be returning for season 5 of the show. This voice class includes:
Rick Sanchez (Justin Roiland, also known for his voice roles in Adventure Time and Gravity Falls)
Morty Smith (Also Justin Roiland)
Beth Smith (Sarah Chalke, who you may remember from Scrubs and How I Met Your Mother)
Jerry Smith (Chris Parnell, known as 'that guy' across hundreds of movies and TV shows, perhaps most popularly voicing Cyril Figgis in Archer)
Summer Smith (Spencer Grammar. This is one of her more substantial roles, but did you know that she's Kelsey Grammar's daughter?)
Among the returning voice cast of the Smith family, Rick and Morty always have a stellar cast of cameo appearances. In previous seasons, we've seen Taika Waititi voice Glootie, an alien determined to develop an app, Stephen Colbert voice Zeep Xanflorp, a scientist within one of Rick's tiny cities, and even Elon Musk, voicing Elon Tusk, a parody of himself. We can't wait to see (or hear) which celebrities sign on for cameos in Rick and Morty season 5.
Rick and Morty Season 5 Trailer
The closest thing we've had to a trailer for Rick and Morty season 5 is an animatic scene shown at [email protected] this year. Looking very unpolished, the scene showed the titular pair escaping a big alien monster, only for their ship to go down and leave them in mortal danger. Morty decides that if this is the end, he should call Jessica (his long time, high school crush) and tell her how he feels. Jessica tells Morty she's felt the same all along, which gives Morty the strength to go on. After this, we are introduced to Mr Nimbus, a mermaid type character that is one of Rick's nemeses. It's hard to say whether Mr Nimbus will be a onetime villain or return in future episodes, but we'll just have to wait and see.
Where To Watch Rick and Morty in Australia
With no official talk over a Rick and Morty Season 5 release date, we can only assume when it will be available to Australians. That being said, the Adult Swim series has been readily available on Netflix since the first season, and we can expect the smash-hit will remain there for the foreseeable future. While in the past we've had to wait weeks, even months for the series to make its way to Australian shores after its US debut, Rick and Morty Season 4 had the same week streaming release on Netflix in Australia.
While you wait for an update on season 5, all the previous seasons of Rick and Morty can currently be streamed on Netflix in Australia. So, whether you need to catch up or recap, it's all there for your viewing pleasure.
You may also like:
Rick and Morty Season 5 First Look Revealed in Teaser Clip
Rick and Morty Creator Wants to Release One Episode Per Month
Rick and Morty Co-Creator Drops Trailer for New Show
General FAQ
Why is Rick and Morty season 5 taking so long?
While Rick and Morty is no stranger to long waits in-between seasons, Season 5 bore a new brunt. THe impact of COVID-19 on the film and television industry elongated the proposed season break, with actors having to recoerd new lines via distance.
What's the release date for season 5 of Rick and Morty?
Rick and Morty season 5 does not currently have a release date, however, the creators have indicated the wait between seasons won't be as long as previous incarnations. Initial speculation suggests we could see Rick and Morty season 5 land on Netflix by mid-2021.