Stranger Things Season 4: Everything We Know So Far
If you've been left hanging in the upside-down after the roller-coaster of emotions that was the explosive finale to Stranger Things season 3, you aren't alone. There were some wild questions left unanswered in the final episode, many of which reared their ugly heads when the Stranger Things season 4 trailer was released in February. It's true, the hit Netflix sci-fi horror series has become a worldwide sensation and we can hardly wait until the next instalment arrives. Hopefully, all those loose ends can be tied up and Hawkins, Indiana can return to the sleepy suburban town it was once.
Strap yourselves and put the eggos on the grill, we're going deep. Here is everything you need to know about Stranger Things season 4.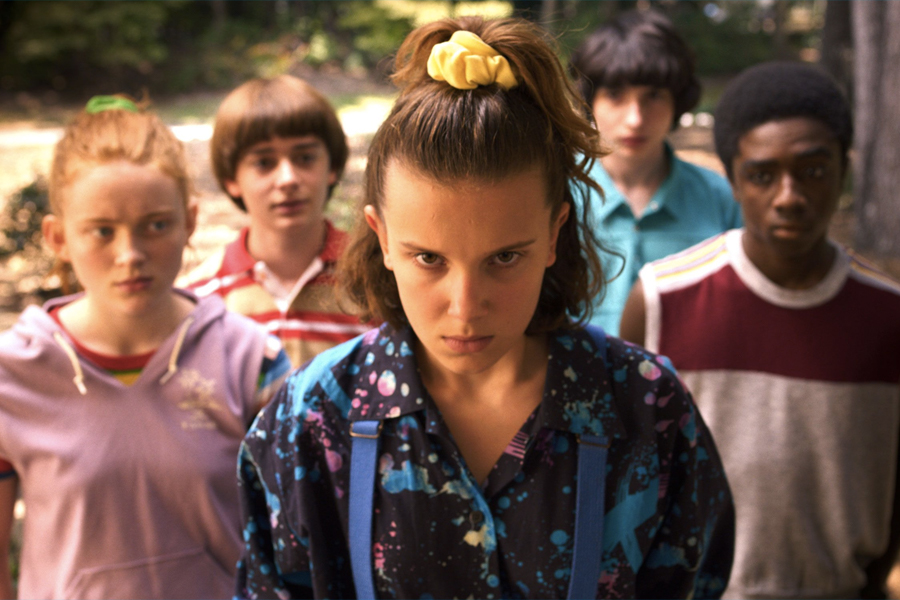 Stranger Things Season 4 Release Date
The biggest questions surrounding the Netflix season isn't necessarily what, but when. Namely, when we can expect the Stranger Things season 4 release date to be revealed. While there isn't currently an official release date on offer, there are some simple deductions we can make based on the evidence we have on hand.
As early as October last year, the gang was spotted on set preparing to shoot Stranger Things 4, with filming pictures released shortly thereafter. However, like so many things in 2020, COVID-19 has reportedly hit the production hard. Netflix temporarily suspended filming back in March, originally for just a short two-week period, however, it appears the production has yet to resume. The good news is that Netflix has cautiously slated 17th of September as the date for the Stranger Things 4 production to return, according to The Hollywood Reporter. Based on the long lead times we've come to expect for earlier instalments, it's unlikely that we'll see Stranger Things season 4 land on screens this year. Instead, you can expect Stranger Things season 4 to land on Netflix in July or Augst 2021.
Further to that, David Harbour told fans in an Instagram Q&A back in March that he thought the new episodes were "supposed to come out early next year". While he later acknowledged he didn't have authority on that, the actor behind Hopper admitted that the release date would probably be pushed back due to the pandemic.
It's not the only complicated issue that the Stranger Things production has to deal with, either. The COVID-19-forced restrictions make things infinitely more challenging for the young cast. Every season, the lead actors return a little older, wiser and a little further along in their character's development. It can be a tricky premise if you've already written a script that is highly dependent on the characters dealing with adolescent issues.
"I didn't really realise until we were walking down the street with all of them, and you couldn't walk without someone trying to take a picture of them," Stranger Things co-creator Ross Duffer told The Guardian. "Their lives are completely changed. I can say that none of them have turned into brats or anything. I mean, we'll see, but so far, so good. They're very much bonded in a way that's going to last for the rest of their lives."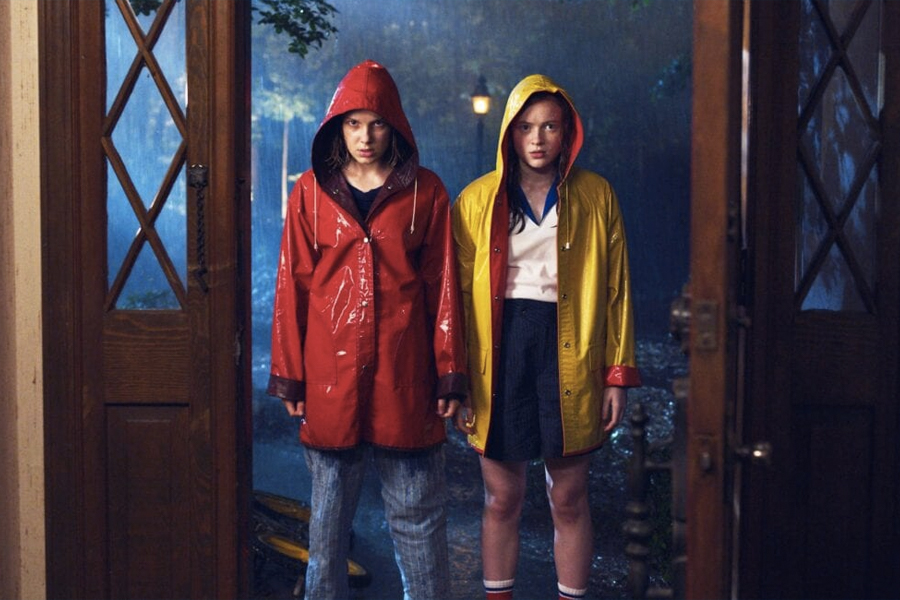 Stranger Things Season 4 Plot
While the rapid ageing of the Stranger Things cast has prompted some fans to suggest the whole show might jump forward into the 90s to make up for lost time, it's unlikely we'll see that significant of a revamp. Instead, we're likely to see things pick up right where they left off; with Will, Jonathan and Joyce packing up their home in Hawkins and heading interstate following Hopper's (not) death.
"It's not all good news for our 'American'; he is imprisoned far from home in the snowy wasteland of Kamchatka, where he will face dangers both human… and other," Netflix's official synopsis reads. "Meanwhile, back in the States, a new horror is beginning to surface, something long buried, something that connects everything…"
While it seems to be business as usual for the Byers, things aren't so simple for Eleven. The child weapon has seemingly lost her powers, unable to lift even the slightest of objects. While we can assume her powers do return, the biggest question mark plot-wise is what's happening with those crazy Soviets. Despite suffering an enormous setback, the end of season 3 confirmed that they have a Demogorgon in captivity, suggesting the gate hasn't been properly shut. In an interview with Entertainment Weekly, the Duffers teased that further exploration outside of Hawkins was on the cards.
One thing to note is that Stranger Things season 4 won't be the end of the story. Producer Shawn Levy said that the enthusiasm from Netflix and its young stars may have convinced them to push for season 5. "The truth is we're definitely going four seasons and there's very much the possibility of a fifth," Levy said in an interview with Entertainment Weekly. "Beyond that, it becomes I think very unlikely."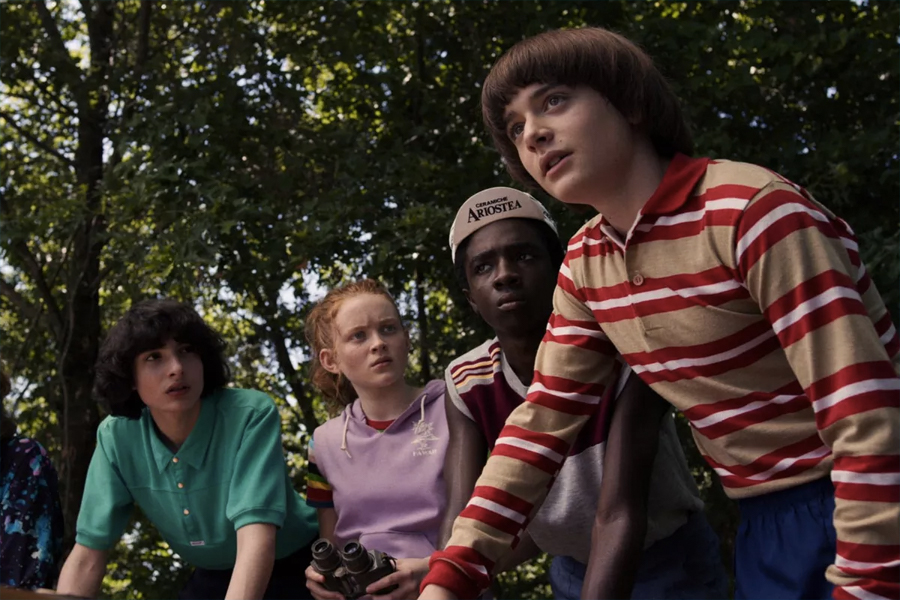 Stranger Things Season 4 Cast
There's no doubting the Netflix series hinges on its stellar cast of young actors, so it would be unrealistic to suggest we won't be seeing the young core return. In all likelihood, you can expect to see
Eleven (Millie Bobby Brown)
Mike (Finn Wolfhard)
Lucas (Caleb McLaughlin)
Dustin (Gaten Matarazzo)
Will (Noah Schnapp), Max (Sadie Sink)
Steve (Joe Keery), Nancy (Natalia Dyer)
Jonathan (Charlie Heaton)
Robin (Maya Hawke)
Joyce (Winona Ryder)
Erica (Priah Ferguson)
Karen (Cara Buono)
Further to that, the final few episodes of Stranger Things season 3 reintroduced us to US Department of Energy worker Dr Sam Owens (Paul Reiser). In a strange turn of events, viewers learned that Owens had been appointed director of operations at Hawkins Lab following the exit of Dr Martin Brenner. He was then tasked with investigating the Gate to the Upside-Down, hoping to prevent a mass global destruction. We know that Owens was originally the one who helped Hopper adopt Eleven, but his reintroduction suggests there is more Gate-related mayhem to be had, particularly in light of the recent Soviet-led interaction.
The other interesting issue that fans have repeatedly pointed out is the disappearance of Owen's predecessor. The white-haired former head of Hawkins lab was attacked by a Demogorgon in season one, but we never actually saw him die. While this could just be a simple movie tripe, many Stranger Things viewers are suggesting this isn't the last we've seen of the crazed research scientist. What we do know for certain, however, is that some Stranger Things favourites won't be returning in season 4. Max's step-brother Billy (played by Aussie actor Dacre Montgomery) fell victim to the Mind Flayer. The mullet-owning lifeguard had been used by the creature to carry out evil deeds, acting as its host, but with the help of eleven and some strong will power, he sacrificed himself to save Hawkins and all of its inhabitants from destruction.
While we're not saying Billy won't return for certain, it's highly unlikely we'll see the heart-throb make his way back on-screen for Stranger Things season 4. Where things get interesting is whether or not we see the return of our favourite cat and mouse gang, Hopper and Grigori, the assassin who murdered Alexei. Both characters suffered at the hands of a spectacular explosion in the finale of season 3, but it appears the story isn't over for them yet. When Netflix dropped the first teaser trailer for Stranger Things season 4, fans were surprised to see the big man back in action. While it's still unclear how his character survived, Harbour has revealed that season 4 will reveal more of his back story in a call back to season two where Eleven found boxes in Hopper's attic labelled "dad", "Vietnam" and "New York".
"So there are these three things that we've established in the season that if we don't pay off, it means that they're bad writers. And the Duffer brothers are very good writers. So I know specifically that in season four we will give you a big, huge reveal about Hopper's backstory, which we haven't really told you about," Harbour told fans at the Liverpool Comic-Con. "I'm so excited about revealing this aspect of the character. It's one of the things that I've known since the first frame of the first shot, and we haven't expressed it yet. And finally, we're gonna express it in a big way. It's my favourite thing about him that you guys don't know about him yet, but it has to do with these backstories of New York, Vietnam, and dad. And I'm really excited for you guys to know more about that. And it relates, of course, to things he's doing with Eleven and Joyce and things like that."
New Characters
Apparently, there may also be new characters on the way for Stranger Things season 4. According to a report in TVLine, the Duffer Brothers are planning on bringing in four new recurring roles: three teenagers and one adult, and we also have confirmation of one new face. Agents of SHIELD star Joel Stoffer (Enoch) has been cast in a role which is currently under wraps.
"I've got a role that we haven't shot yet on Stranger Things," Stoffer told Comicbook.com. "I don't expect it to become anything like long term, but it'll be coming up. They contact me and I'll go to Georgia, to Atlanta, and shoot it when they get back up and running. 'Cause they've been obviously shut down for a while."
But despite the announcement, Stoffer also revealed he knows nearly nothing about the role. "I literally do not know anything. It was cast during quarantine a couple of months ago and I was sent the pages of my scene and that was it," he said. "And I didn't know any of the actors or… I didn't recognise any names in my scene. So, I don't even know if I have additional scenes beyond that one scene. I expect that I do, but I really don't know. You know as much as I do, they're really secretive."
Stranger Things Season 4 Trailer
So, where can you watch the Stranger Things season 4 trailer, you ask? Well, look no further friends. The first teaser dropped earlier this year, opening up new plot points and conversations. With Stranger Things season 4 unlikely to land on Netflix until mid-next-year, this 50 seconds might be all we have.
General FAQs
When is Stranger Things Season 4 coming out?
While there isn't a firm date set on the Stranger Things season 4 release, filming has already begun and the crew is back at work. That being said, the COVID-19 restrictions have likely put a halt on production timelines, meaning it's unlikely we'll see the new season this year.
Is Stranger Things 4 the last season?
Producer Shawn Levy has previously said that the young cast is pressuring him to make a fifth season of Stranger Things. The truth is we're definitely going four seasons and there's very much the possibility of a fifth," he said.
Is Hopper really dead in Stranger Things?
While the end of Stranger Things season 3 saw fan-favourite Jim Hopper perish, the teaser trailer released by Netflix in February suggests that he may still be living, potentially in the upside down.