The Grand Tour 'Lochdown' Trailer
It's been a while between drinks, but the trio of Jeremy Clarkson, Richard Hammond and James May are finally bringing their brand of automotive entertainment back. The Grand Tour 'Lochdown' trailer sees the lads back behind the wheel and asking the tough questions, like how on earth do you get into a Cadillac De Ville without looking like a knob? With crazy challenges, ridiculous stunts and even a spot of tea, the latest special is more of the same.
You'll also like:
Netflix Confirms 'The Witcher' Season 2 Release Date
Chaotic Succession Season 3 Trailer Shows a Family at War
'FBoy Island' – HBO's New Show Asks If Nice Guys Really Finish Last
In The Grand Tour 'Lochdown' trailer, Clarkson, May and Hammond deliver the same brutal honesty and fun we've come to expect, but it's a trio of Americans that steal the show. The new special sees the boys celebrate the best of American automotive design, taking three iconic vehicles from 1970s cinema all the way to the Scottish Highlands. The lads find themselves behind the wheel of a Cadillac Coupe De Ville as driven by Elvis, a Lincoln Continental as driven by Jock Ewing of Dallas fame, and a Buick Riviera as piloted by Clint Eastwood.
There is method to the madness though, with The Grand Tour hosts looking to uncover why the stunning Detroit machines never took off in Britain. As expected, trouble follows as the boys cause chaos on the streets of Edinburgh before tackling a high octane showdown with Abbie on the racetrack. After that, it's off to stage an epic Cold War shootout between the worst Soviet and American cars ever made.
But it's not all haggis and shortbread. In The Grand Tour 'Lochdown' trailer, we see the trio homeless in the Highlands after a series of catastrophes, but it's still not enough to stop them from putting the infamous Pizza Express journey to the test. But if there is one thing we've learned from The Grand Tour 'Lochdown' trailer, it's that global unrest hasn't quashed the lads' ambition. Taking on their toughest challenges yet, Clarkson, May and Hammond are tasked with building a homemade floating bridge across the Hebridean sea, "capable of supporting them and their massive cars on a perilous journey to their final destination". Sink or swim, this is one to watch out for.
The Grand Tour Presents: Lochdown will launch Friday 30th July on Amazon Prime Video.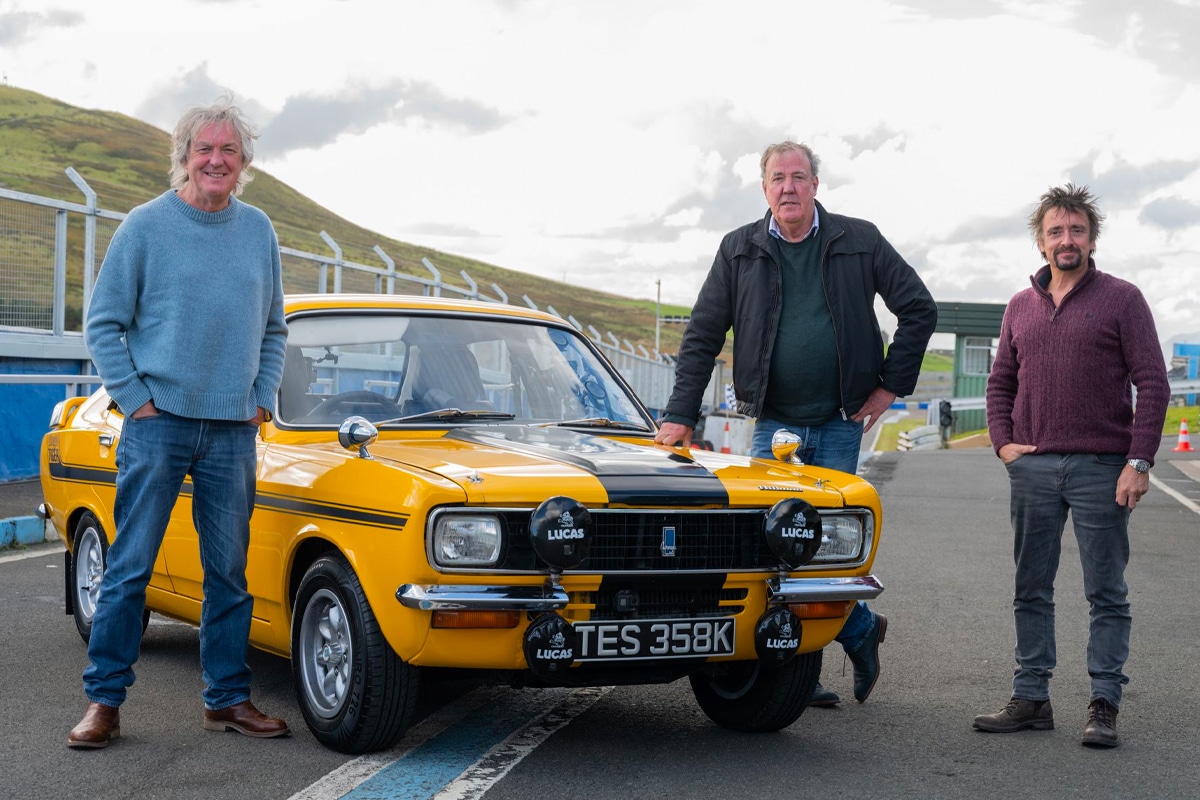 You'll also like:
Netflix Confirms 'The Witcher' Season 2 Release Date
Chaotic Succession Season 3 Trailer Shows a Family at War
'FBoy Island' – HBO's New Show Asks If Nice Guys Really Finish Last