'The Kill Room' Trailer Reunites 'Pulp Fiction' Stars Samuel L. Jackson and Uma Thurman
For the first time since Tarantino's Kill Bill Vol. 2, Uma Thurman and Samuel L. Jackson are re-teaming for the very similarly titled The Kill Room. A darkly comedic thriller about art dealer Patrice (Thurman) who makes a business arrangement with hitman Reggie (Joe Manganiello) and his boss Gordon (Jackson). When their money laundering front unexpectedly turns the hitman into an overnight art sensation, the underworld and the art world collide.
RELATED: Tulsa King Season 2: Release Date, Cast, Episodes and More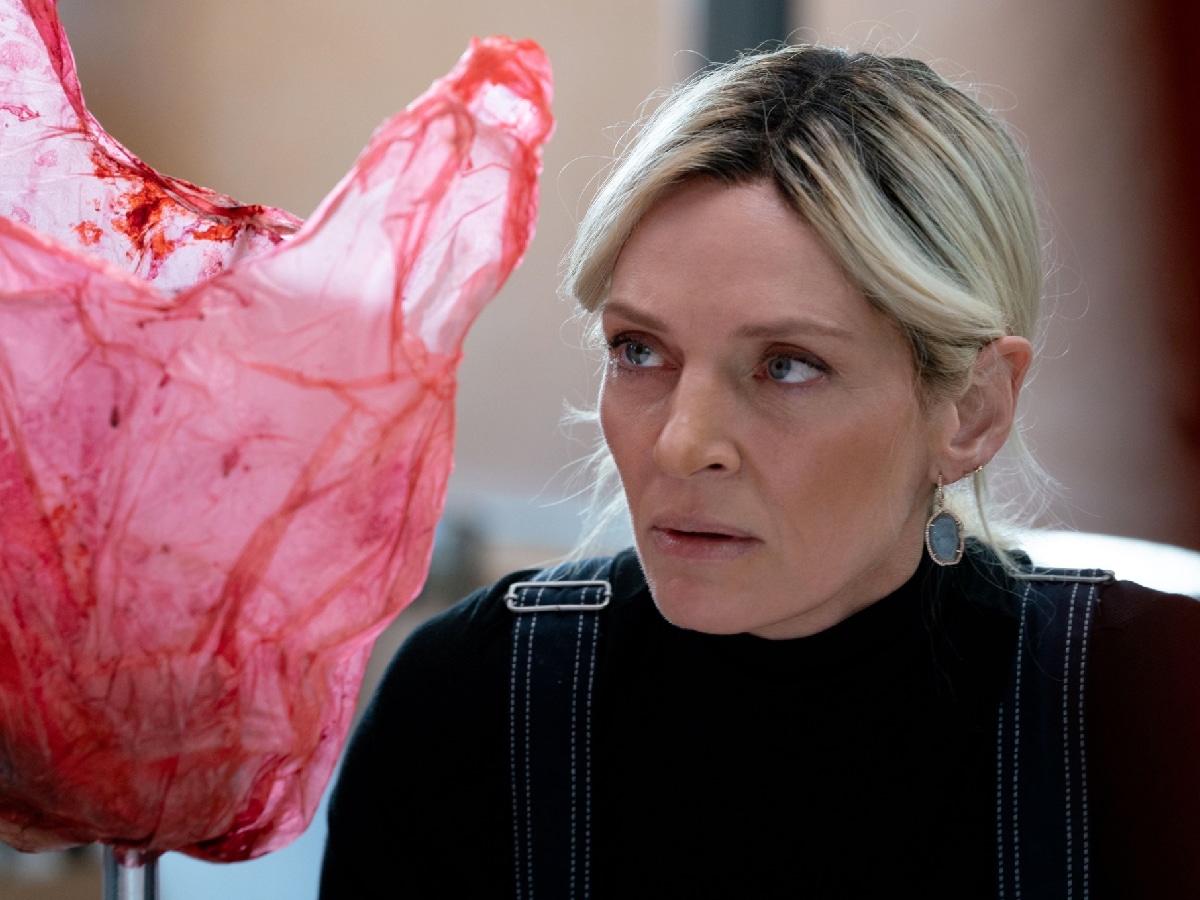 In the trailer, Thurman's character relates, "When you make art from a truthful place, people find out something about you." Gordon laments they need a new way to deal with the income from their less-than-legal operation.
When Gordon and Reggie stumble onto the value of art, they head into the city to look up Program Gallery, Patrice's struggling art gallery. Gordon suggests, "I think we might be able to help each other out." Pretty soon, Reggie becomes a regular Jackson Pollack, creating abstract, avant-garde art to 'sell' whenever someone wants to put out a hit.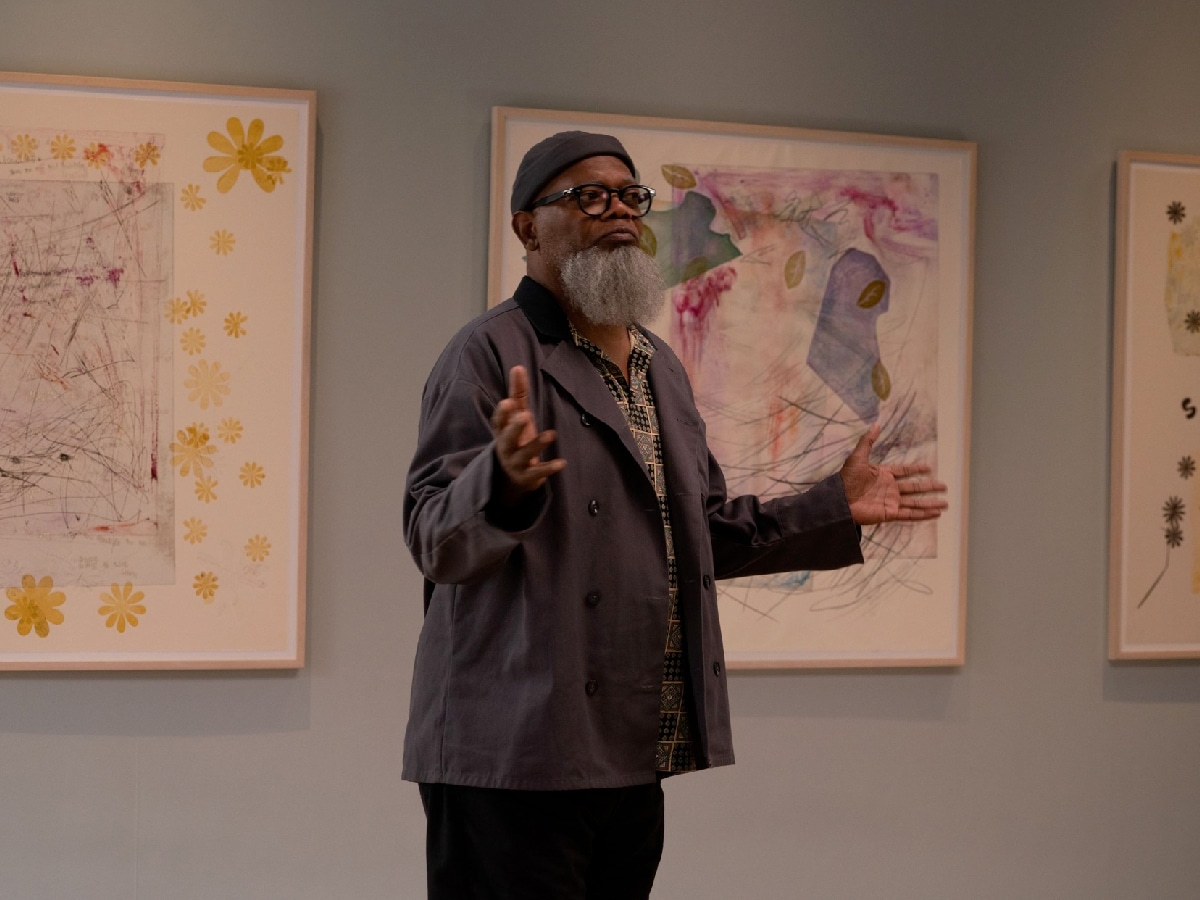 For every hit, Patrice takes a reasonable cut and cuts Gordon and Reggie an above-the-board check for the remainder. They give Reggie the artist name 'The Bagman', a nod to his skills as an assassin. Before long, the work of the mysterious Bagman is all the rage among the circles of high society. When an art critic (Debi Mazar) wants to do a piece on the Bagman, she doesn't take no for an answer.
Despite its darker elements, the film is sure to have plenty of comedy. One line of dialogue that's bound to show up on a best quotes of the year list, sees Jackson's character quipping, "This thing that looks like a Smurf with diarrhea can sell for a million bucks and the IRS wouldn't bat an eye."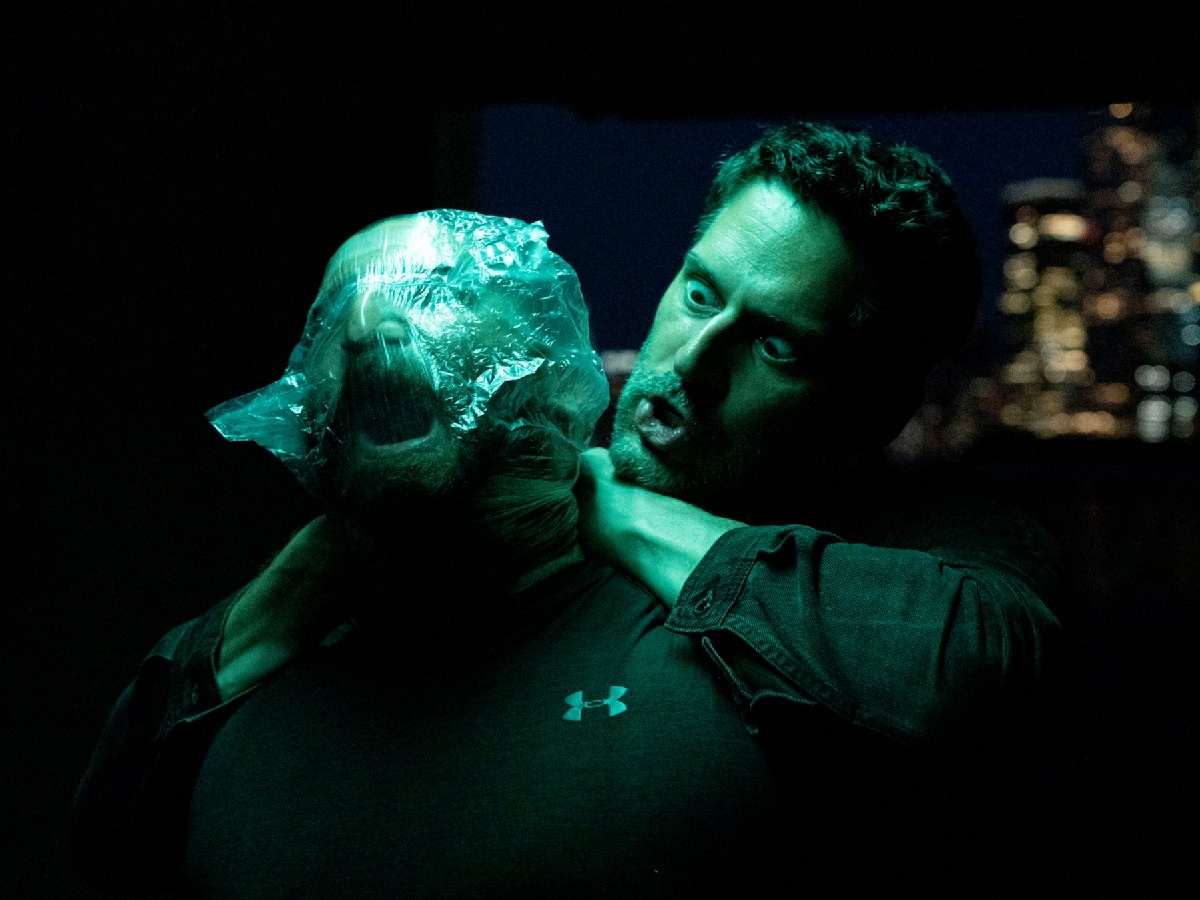 Directed by Nicol Paone (Friendsgiving) and written by Jonathan Jacobson, the film found theatrical distribution through Shout! Studios after a competitive bidding war at Cannes. In addition to Thurman, Jackson, and Manganiello, the seasoned cast includes Debi Mazar, Matthew Maher, Larry Pine, Tom Pecinka, and Thurman's real-life daughter Maya Hawke.
The anticipated feature is a Yale Productions and Idiot Savant Pictures production in association with Such Content, BK Studios, Great Escape, Bondit Media Capital, Head Gear Films, Metrol Technology, Slated, Supernova Capital LLP, and Complex Corp. The film arrives in theaters on September 29th.