The Last Blockbuster in the World is Available to Rent on Airbnb
The last thing you expect to find on Airbnb is the world's last Blockbuster video store, let alone one you can actually stay the night at. Well now is your chance to relive the glory days of nostalgic home videos, arguments about whether Betacam was superior to VHS, and the advent of DVDs, because the last Blockbuster Video store in the world will be offering movie lovers a 90s themed sleepover for a limited time, only on Airbnb.
You'll also like:
Ryan Reynolds' Foolproof New Streaming Service Only Has 1 Movie
Qantas Antarctica Flights are Coming Back in November
There's Now an Official Reason to Grow a Hectic Mullet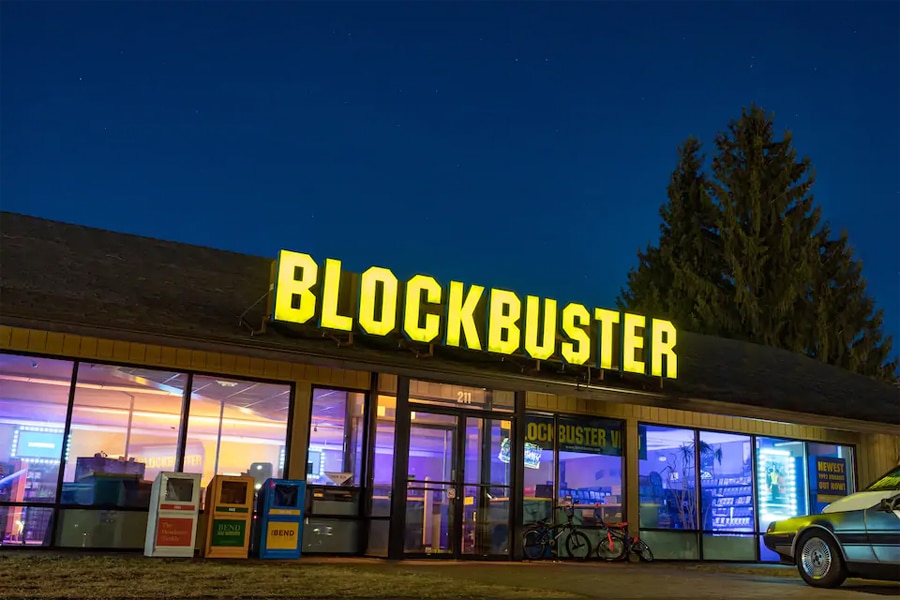 No matter where you come from, everyone has fond memories of the video store and the never-ending quest to locate entertainment for an evening at home. Whether you went straight to the recent releases, the classics, or the XXX-section behind the curtain, there was something for everyone at the video store. Fast forward 20-years since Blockbuster first began operations in 1999, a lot has changed in how we watch movies and TV shows.
From 1 pm on 17 August, residents of Bend, Oregon will be able to book a one-night stay for just $4 per night. On either 9/18, 9/19 or 9/20, those lucky enough to secure their spot will be welcomed into a reimagined video store, complete with a pull-out couch, bean bags and pillows, and a fully functional video player. Though we're not sure how many out there actually remember how to operate it.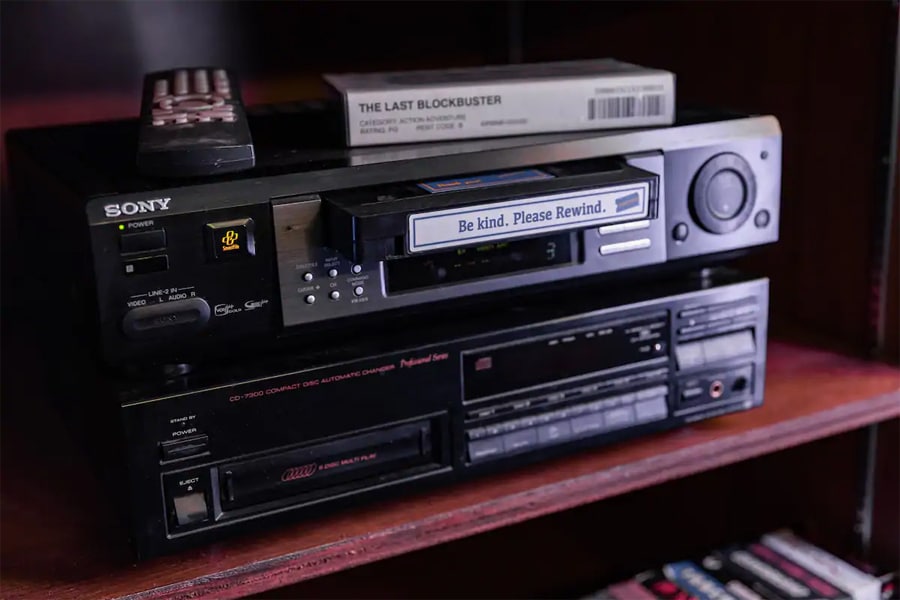 Asking members of Deschutes County to dust off those "membership cards for a sleepover inside the world's last BLOCKBUSTER" owners of the last standing location in the world have been missing "the regular visits from friends, neighbours and tourists from around the world."
Opening their store to three quarantine pods of Deschutes County guests for a socially-distanced movie night, "when you call dibs on this stay, you're booking a night back in the 90s".
To sweeten the deal, even more, Airbnb will make a donation to the Humane Society of Central Oregon, a longtime partner of the Blockbuster.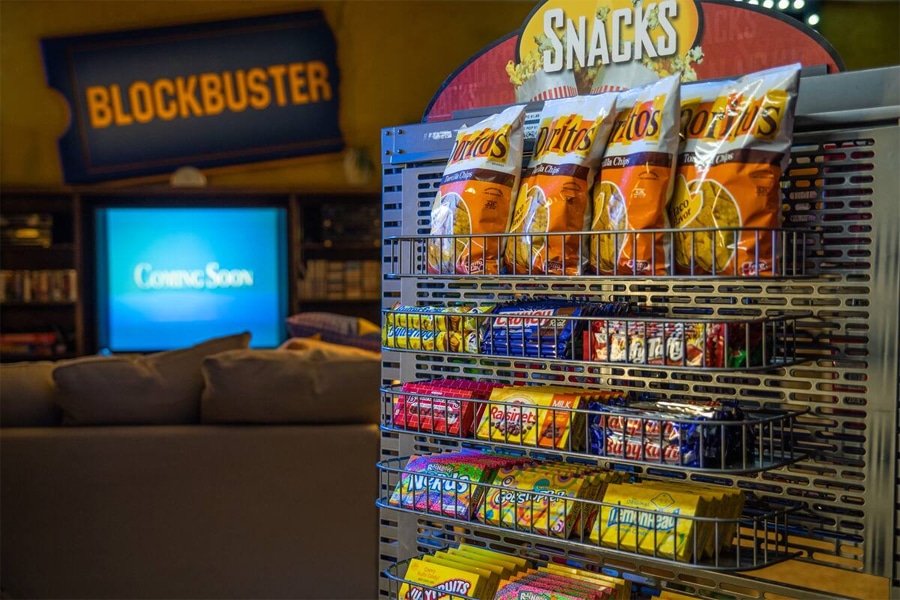 For those unable to secure a night at the movies, the store will also be open for limited hours during the day if you want to take a walk down memory lane. You can even call the story to take advantage of their movie recommendations, dubbed a "callgorithm".
Unfortunately, this deal is only open to residents of the surrounding Deschutes County, something that really rubbed one Twitter user the wrong way, describing the marketing ploy as "kind of shitty". While another just needed clarification on rewind fees. Fortunately, Airbnb Help was right there for him. Others joining in the fun included Twinkie creators Hostess Snacks, and cold-brew coffee makers Java House. Even Reese Canada is bringing some treats along with them for the movie marathon.
After the final guests check out, customers will be able to check out the living room space during store hours for a limited time. You might even be able to snag some classic Blockbuster merchandise to further support our staff and community during this challenging time at our online shop.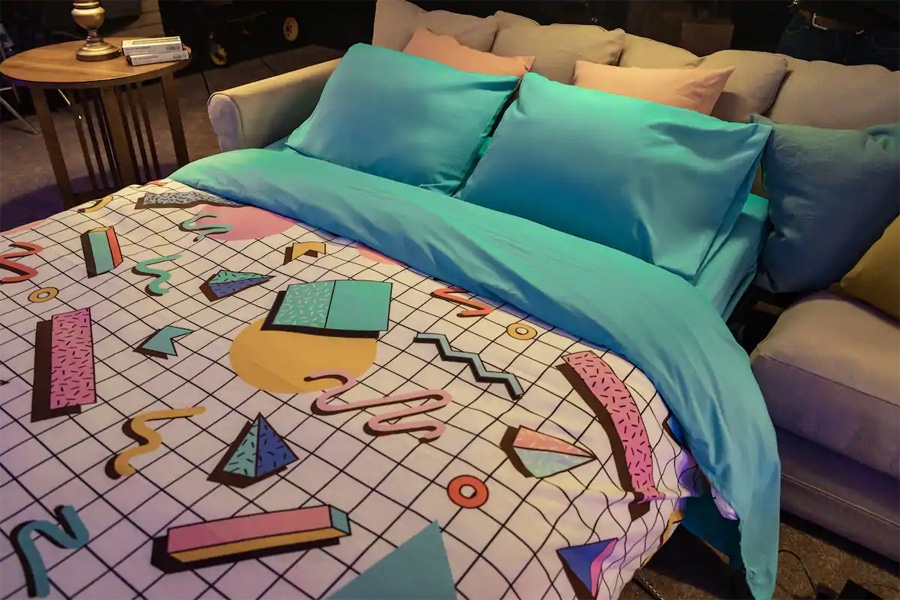 I don't deny that this looks pretty neat. But I feel like it's kind of shitty for Air BnB to promote this nation-wide when Deschutes County has asked people not to come visit Bend through Labor Day due to COVID. Also noted the booking dates are the week after Labor Day.

— Erica Squires (@Erica_Squires) August 11, 2020
Hi there, you can DM us your email address associated with the Airbnb account and tell us more about your concern. We'll take a look and help you accordingly.

— Airbnb Help (@AirbnbHelp) August 12, 2020
You're going to need a couple of these in the fridge… pic.twitter.com/nLvPGqP0HJ

— Java House Cold Brew (@JavaHouseCoffee) August 12, 2020
We've got a movie recommendation for you. #thatsabigtwinkie pic.twitter.com/oQPpTiszWw

— Hostess Snacks (@Hostess_Snacks) August 13, 2020
BRB see you there! We'll bring the Reese treats!

— Reese Canada (@reesecanada) August 11, 2020
You'll also like:
Ryan Reynolds' Foolproof New Streaming Service Only Has 1 Movie
Qantas Antarctica Flights are Coming Back in November
There's Now an Official Reason to Grow a Hectic Mullet