The Official Space Jam 2 Plot is Revealed
Look, as any group of self-respecting 90s kids would, we've been understandably excited by the premise of a new Space Jam movie. So much so, we've even found ourselves buying in (almost) to the rumours that certain iconic Warner Bros. characters like the Joker might even make an appearance in the LeBron James-led reboot. Irrespective, the official Space Jam 2 plot has finally been unveiled, and while there are no Jokers here, the premise is equally as ridiculous.
You'll also like:
New on Netflix in October 2023
'Space Jam: A New Legacy' Title, Logo and Release Date Revealed By Lebron James
Michael Jordan's Net Worth & Spending Habits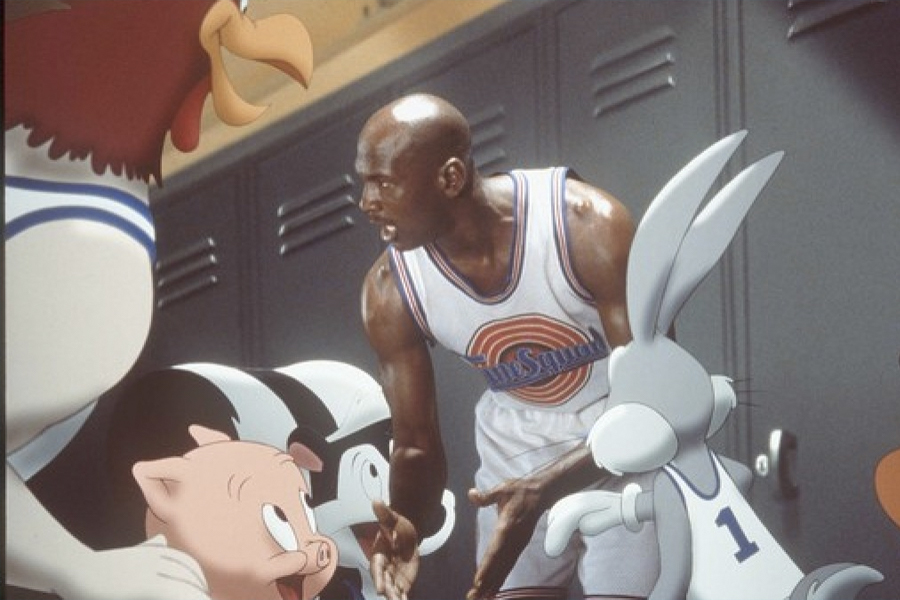 Officially titled Space Jam: A New Legacy, the long-awaited sequel to the 1997 classic has come with much contention. The LeHaters that have campaigned against putting the four-time NBA Finals MVP in the same league as His Airness have been highly vocal about the film. Thanks to a recent release over the weekend, we now know a little more about what Space Jam 2 will actually be about and it might be enough to silence the critics.
"During a trip to the Warner Bros. studio, NBA Superstar LeBron James and his son accidentally get trapped within a world that contains all of Warner Bros.' stories and characters, under the control of a malfunctioning, all-powerful force named Al G (played by Don Cheadle). With the help of Bugs Bunny, LeBron must navigate through a never-before-imagined world fillmed with iconic movie scenes and characters as they re-assemble the Looney Tunes to rescue his lost son. Now, to get back home, LeBron and the Tuns have to unravel Al G's mysterious plan and win an epic basketball game against digital gamified super-versions of the NBA and WNBA's biggest stars as the world watches.
The official synopsis is predictably absurd in all the ways we had imagined. Don Cheadle as an out-there villain? Outstanding move. With the NBA finishing up for the season just a week ago, the new info has us all in the mood for a little 90s rerun. Space Jam: A New Legacy — which also stars Klay Thompson, Anthony Davis, Damian Lillard, Chris Paul, Kyle Kuzma, Diana Taurasi, Nneka Ogwumike, and Chiney Ogwumike is set to hit theatres on July 16, 2021.
You'll also like:
Sons of Anarchy Could Be Getting a Sequel 'Sam Crow'
'Space Jam: A New Legacy' Title, Logo and Release Date Revealed By Lebron James
Michael Jordan's Net Worth & Spending Habits
General FAQ
Is Michael Jordan in Space Jam 2?
It has been confirmed that Michael Jordan will make an appearance in the Space Jam sequel, Space Jam: A New Legacy.
---
Featured Video from Man of Many
---
When is Space Jam 2 released?
Space Jam 2 will be in theatres and streaming on HBO MAX July 16 2021.
---
Featured Video from Man of Many