Tiger King 2 Trailer: Exotic Animal Mystery Jumps the Shark
When Netflix dropped the original docu-series Tiger King: Murder, Mayhem and Madness back in March 2020, few could have predicted the cultural phenomenon that followed. The visceral exploration of big cat breeding and the bizarre underworld that surrounds it captured the world's attention, thanks in part to its eccentric cast of characters, namely the self-confessed 'gun-toting gay redneck' Joe Exotic.
For Netflix, it was a perfect storm. A global lockdown that forced viewers inside, an Edgar Wright-esque murder plot and a killer soundtrack to boot, Tiger King satisfied the world's cravings for chaos, but as quickly as it came, the series went. With Joe Exotic clinging to relevance whilst in jail, cast members falling off and new series taking up the mantle, the big cat battle slipped quietly into obscurity. Now, more than a year on, Netflix has returned to the honey pot for the follow up no one asked for.
The streamer has just unveiled the trailer for Tiger King 2, the sequel to the much-watched first instalment and it's just as crazy as its predecessor. In the new clip, we learn a little more about Joe Exotic's plight for freedom and the motivations behind arch-nemesis Carole Baskin's move to acquire his beleagured zoo.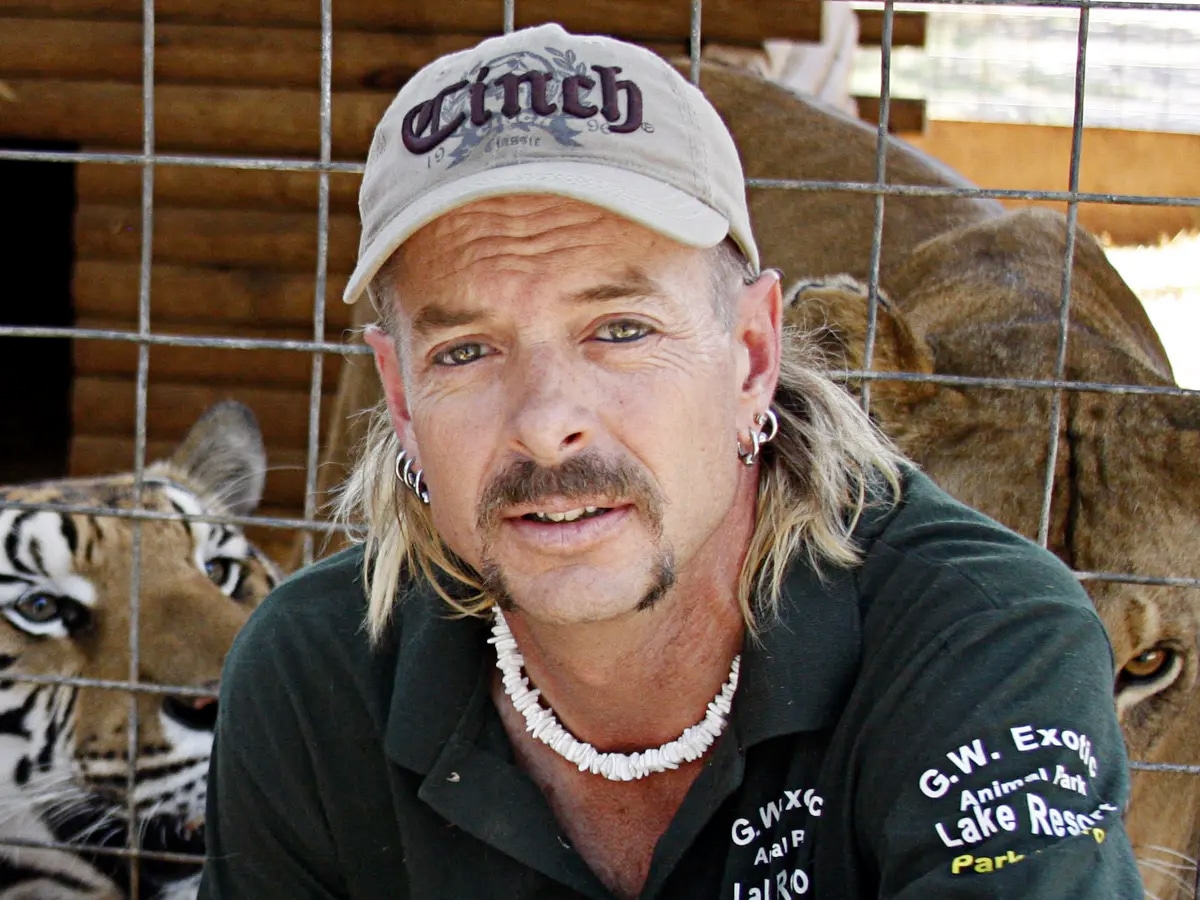 According to the official synopsis, Tiger King 2 kicks off precisely where the first left off with Joe Exotic behind bars and Carole Baskin closing in on ownership of his disreputable zoo. "The saga continues its twisted course with Tiger King 2 as newfound revelations emerge on the motivations, backstories, and secrets of America's most notorious big cat owners. Old enemies and frenemies, including Jeff Lowe, Tim Stark, Allen Glover, and James Garretson return for another season of murder, mayhem, and madness. Thought you knew the whole story? Just you wait…"
Fans have known for a while that Netflix would be revisiting the Tiger King story, particularly given the reaction to the original, however, the reaction to the trailer has been mixed. Such was the nature of the explosive first series that many of the key plot points explored in the second season have already been covered in the news, a price of pop-culture fame. But at the same time, Tiger King 2 opens the door for a rare first-hand look at the strange storylines. Irrespective of whether the new series can shed light on the bizarre antics of underworld animal trafficking or not, you can bet Tiger King 2 will have fans watching. Tiger King 2 premieres on Netflix on 17 November.
You'll also like:
'Ambulance' Might be Michael Bay's Most Michael Bay Movie Ever
Tom Holland and Mark Wahlberg Finally Bring 'Uncharted' to Life in New Trailer
Netflix Drops New 'Ozark' Trailer and Season 4 Release Date