Tom Cruise is Actually Going to Space in 2021
That's it, Tom Cruise has had enough of 2020. After watching devastating fires rip through California and a global pandemic threaten the livelihoods of everyone he loves, the 58-year-old action star has given up on earth altogether. Come October 2021, Cruise will officially depart the third planet from the sun in search of greener pastures and of course, Elon Musk is involved.
You'll also like:
At 58, Tom Cruise is Still Jumping Motorcycles Off Cliffs
Tom Cruise and Elon Musk Might Be Filming an Action Movie in Space
50 Best Action Movies Of All Time, Ranked
So its confirmed that @CommanderMLA is flying the @Axiom_Space @SpaceX #CrewDragon tourist mission with Director @DougLiman & Tom Cruise. One seat still to be filled. They are to launch in October, 2021. pic.twitter.com/dn6SLvCOGz

— Space Shuttle Almanac (@ShuttleAlmanac) September 19, 2020
Now, this isn't the first we've heard of Cruise's plan. We previously reported that there were rumblings the actor and Musk were working on a massive project that would see them film a movie in outer space. However, this week, the Space Shuttle Almanac confirmed that the new movie would be going ahead. Cruise, along with The Bourne Identity director Doug Liman and Musk's Axiom SpaceX Crew Dragon capsule will venture off to the International Space Station to kick off the shoot.
If successful, the project would mark the first major movie ever shot in space, which could be an indication of things to come. The film was reportedly pitched to Universal via an "exuberant Zoom call" with Cruise, Liman, Christopher McQuarrie and PJ van Sandwijk. Liman is in the process of writing the film's script, with the budget estimated to be around USD$200 million. McQuarrie, who is the writer/director on the Mission: Impossible films, will act as story advisor and producer, alongside Cruise, Liman and van Sandwijk as producers. Although the movie doesn't yet have a title or plot, it goes without saying that this would be the most ambitious stunt in Cruise's infamously long history of death-defying on-screen efforts.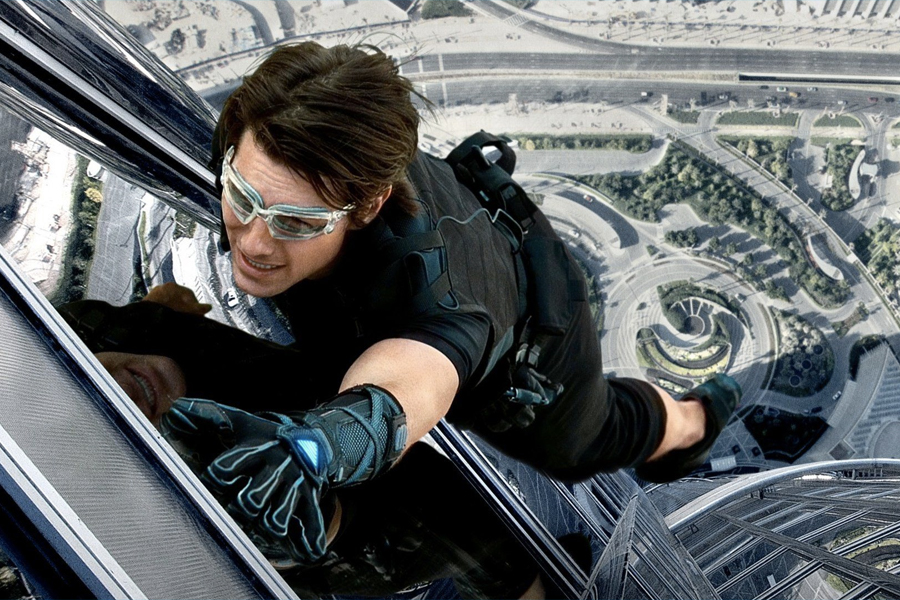 Throughout the Mission Impossible franchise, Cruise has more than proved his worth in front of the camera. We've seen him scale skyscrapers, launch a motorcycle off a cliff and hang off the side of a jet, so it's hardly a surprise the actor is keen to broaden his horizons. What we do know, however, is that this new outer-space stunt is not related to an upcoming Mission Impossible film, and will instead be a stand-alone piece.
NASA administrator Jim Bridenstine further confirmed the announcement, revealing he was excited to see the project come to fruition. "NASA is excited to work with @TomCruise on a film aboard the @Space_Station," Bridenstine's May tweet read. "We need popular media to inspire a new generation of engineers and scientists to make @NASA's ambitious plans a reality."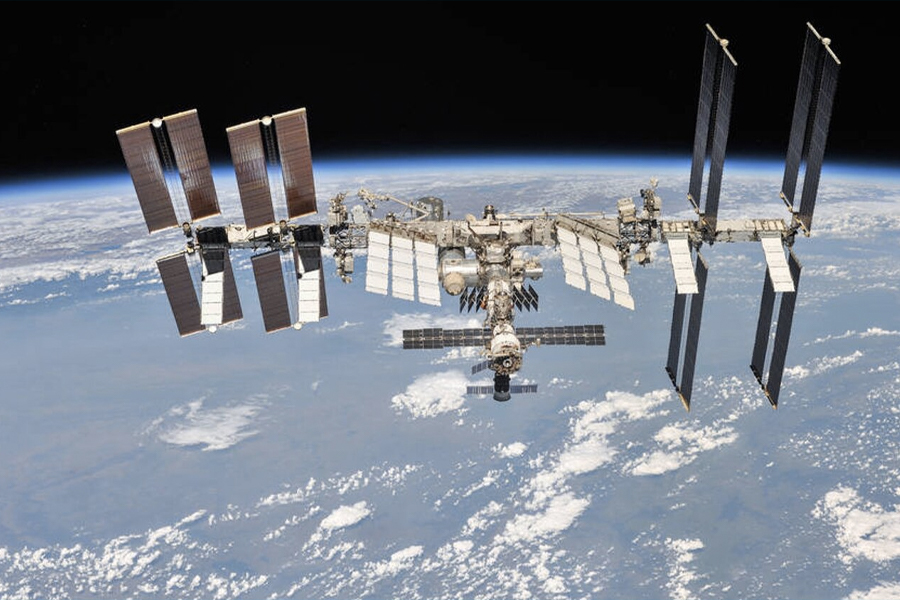 To be fair, recruiting Cruise for a near-propaganda-style film in the hopes it will encourage more people to become NASA engineers isn't a bad ploy. When Cruise's 1986 film Top Gun was released, the US Navy reportedly said the number of young men interested in becoming Naval Aviators went up by 500 per cent. With an action-legend helming the ship and everyone's favourite rock-star CEO backing the project, we could see a new era for space exploration in the not too distant future.
You'll also like:
At 58, Tom Cruise is Still Jumping Motorcycles Off Cliffs
Tom Cruise and Elon Musk Might Be Filming an Action Movie in Space
50 Best Action Movies Of All Time, Ranked