Wilson' Volleyball From 'Cast Away' Sells For $424,000
More than 20 years on, it's still a better love story than Twilight. While the Robert Zemeckis, Tom Hanks-led epic may have been billed as a story of triumph and overcoming adversity, the real message of 2000's Cast Away was the undying bond between a man and his ball. Who can forget the heartbreaking scene that saw Hanks' Chuck Nolan clinging to a homemade raft while desperately reaching for Wilson, the inanimate object that served his only friend? Flash-forward 20 years and the separation is now complete, with Wilson officially unloaded to a new owner, courtesy of a Prop Store auction.
Going under the hammer as part of the movie collectible house's Entertainment Memorabilia Live Auction, Wilson was expected to fetch between £40,000 – 60,000, but the actual sale price blew that out of the water. The unique piece far exceeded auction expectations, selling for £230,000 GBP (AUD$420,000).
While it may have been a surprise to the auction house, Wilson holds a very special place in the hearts of all movie buffs. A runaway star, the volleyball served as an important testament to man's need for connection. Stranded on a deserted island after surviving a plane crash, Chuck finds companionship in the blank-faced ball, which, much like the man himself becomes more dishevelled as the film wears on, a fact that Prop Store notes in the auction listing.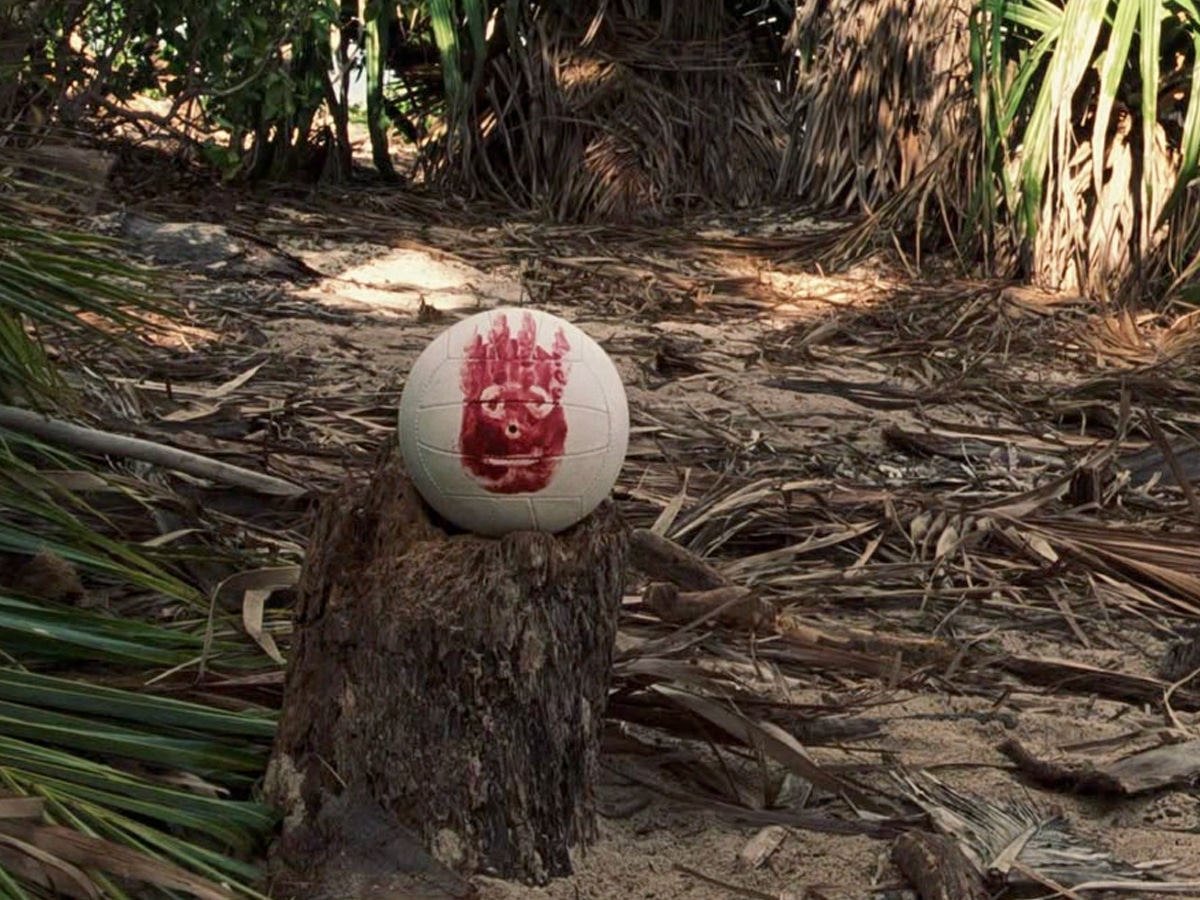 "The off-white leather volleyball is heavily distressed with paint applied to create a worn, dirtied appearance. There is a dark brown-and-red "face" on the front, representing Chuck's bloody handprint," the listing reveals.  "It features a faded pair of eyes, nose, and mouth. The top is torn open, and an array of tobacco stalks are inserted to replicate the appearance of hair. Several stitches are present on the torn edges on the front of the ball around the opening."
Further to that, this version of Wilson was placed in water for long periods during filming, giving him a slightly warped shape and blurred facial features. Battered and beaten, Hanks' iconic companion remains an integral piece of movie folklore. Maybe not $400,000 worth, but still a handy addition to the mantlepiece.
You'll also like:
11 Pablo Picasso Paintings Sell for Over $130 million at Las Vegas Auction
BMW 7 Series that Tupac Was Shot In Hits Auction Block, Priced at $2.4 Million
Evel Knievel's Record-Breaking Motorcycle is Up For Auction