WandaVision Trailer Brings the MCU Back in the Weirdest Possible Way
Over a year since the last entry in the MCU's gargantuan Infinity Saga, Marvel has revealed the trailer for its first miniseries, set to debut on Disney+ this December. And boy does it look weird.
The WandaVision trailer promises to take Elizabeth Olsen's reality-bending badass Wanda Maximoff and Paul Bettany's charming android Vision to a trippy 1950s suburbia where neither know how they got there or why. To be honest, we couldn't be happier this is the direction Marvel is taking. With six episodes boasting an impressive USD$150 million budget, Marvel boss Kevin Feige is certainly going all out to make this wacky new romp a hit.
You'll also like:
Who is Rami Malek's 'Unsettling' Bond Villain Safin?
The Mandalorian Season 2 Trailer Keeps its Cards Close
23 Best Superhero Movies of All Time, Ranked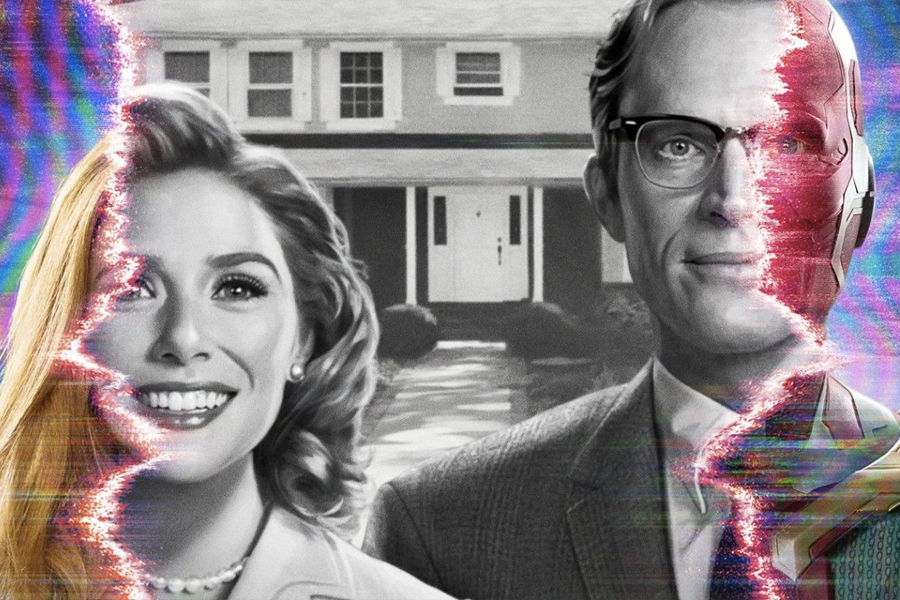 WandaVision takes place after the events of Avengers: Endgame, and last we saw Wanda in that film she was revived from Thanos' universal genocide but left mourning the lsoe of her lover. In the WandaVision trailer, we now find both superheroes stuck in a strange, suburban, Twilight Zone-esque realm poses some interesting questions as to where this series could go. Never let anyone tell you Marvel isn't trying new things. Feige is promising the show to be part "classic sitcom", part "Marvel epic" and Bettany describes it as "super avant-garde and weird".
The show is apparently taking some inspiration from acclaimed comic run House of M. The comic explores a grief-stricken Wanda's rapidly declining mental stability, which eventually sees her create a new reality more to her liking. Could she have forged an idyllic suburban life with her favourite deceased android to cope with her loss? What danger does this pose to her, Vision (assuming he's really even still alive in some form) and the Marvel universe at large?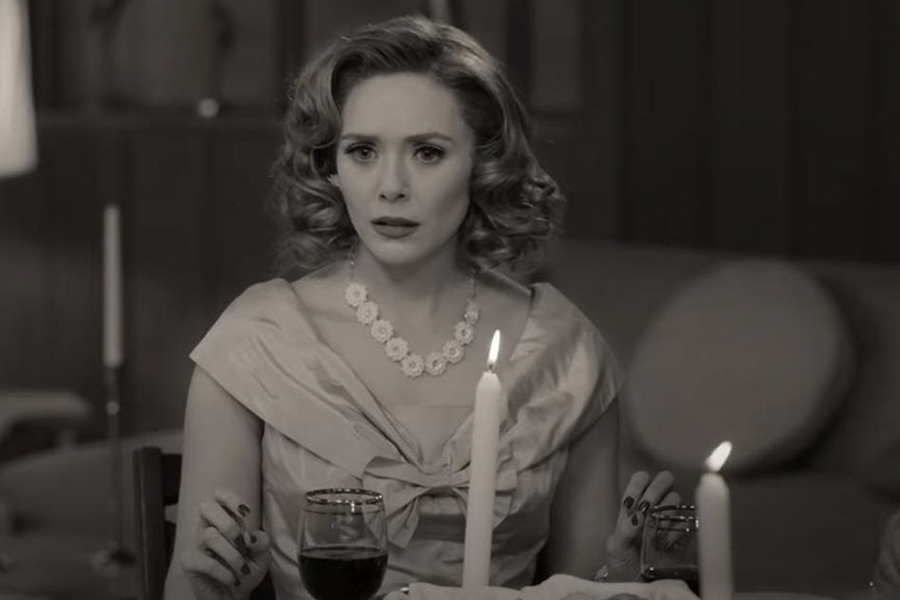 WandaVision will tie into 2022's Doctor Strange and the Multiverse of Madness where Olsen is also set to reprise her role and if the title of that movie is any indication, Wanda's sanity may be in serious jeopardy.
While she has until now been largely a side character in the movies, Endgame's climactic final battle established her as one of the MCU's underrated powerhouses. We can't wait to see an entire series dedicated to Wanda where Olsen will get the chance to shine and show new aspects of her character.
The series is also set to feature other side characters from the MCU including Teyonah Parris as an adult Monica Rambeau (from Captain Marvel and the second heroine to don the mantle in the comics), Kat Dennings as Darcy Lewis (the loveable sidekick intern from the first two Thor movies) and Randall Park as hilarious FBI agent Jimmy Woo from Ant-Man & The Wasp. Based on all this, the WandaVision trailer promises a wild ride and you can stream it on Disney+ this December.
You'll also like:
Who is Rami Malek's 'Unsettling' Bond Villain Safin?
The Mandalorian Season 2 Trailer Keeps its Cards Close
23 Best Superhero Movies of All Time, Ranked