Warner Bros. to Stream All 2021 on HBO Max
WarnerMedia has confirmed its commitment to the future of cinematic releases, announcing that its entire theatrical slate for 2021 will be released side by side with global cinemas. The move is being touted as an innovative, hybrid distribution model, beginning with the release of Wonder Woman 1984. The world of movies is about to change for good.
You'll Also Like:
The Queens Gambit is Breaking Netflix Viewership Records
Chris Evans' Captain America Workout & Diet Plan
Studio Ghibli is Building a Real Life 'Howl's Moving Castle'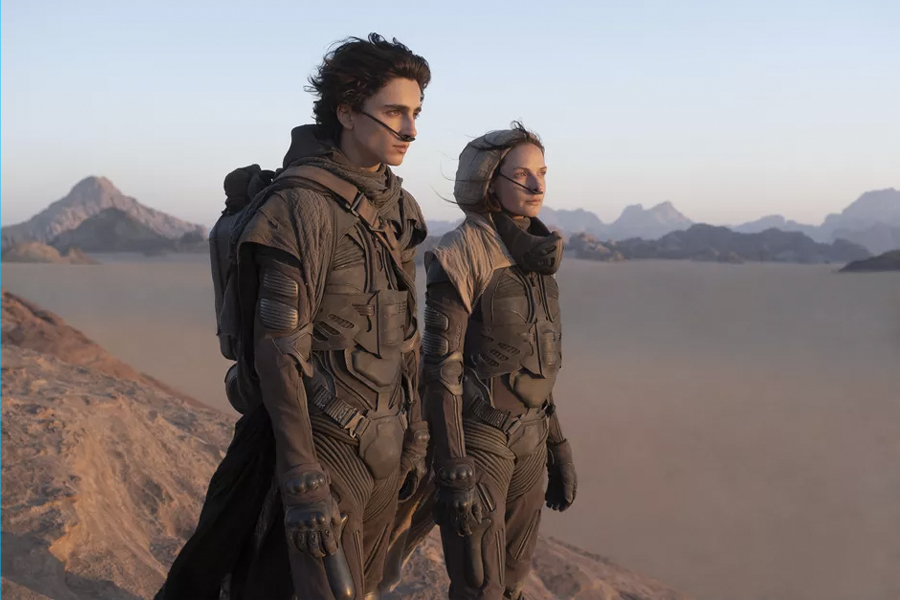 Once upon a time, the only place to watch a movie was at the pictures. Projected onto the screen at 24 frames per second and on multiple reels of film, the cinema was a mind-blowing experience when it first launched, and that was even before the advent of the talkies.
Now movies are everywhere. On TV, on your computer, on your phone, and if virtual reality is anything to go by, all around you as well. Despite this pioneering proliferation of content, the mighty-cinema remains an ever-present monolith in the world of entertainment. With access to new release blockbuster movies usually reserved for gigantic cinema complexes, COVID-19 has delivered a massive curveball due to physical distancing rules and restrictions. 
First attempted by Disney+ with Mulan's digital release, Warner Bros. is taking the proverbial ball and running further than any studio has gone before. Partnering with HBO Max, all 17 movies scheduled for release in 2021 will be released in theatres and streaming on-demand simultaneously. 
That means watching Wonder Woman 1984, Godzilla vs. Kong, The Suicide Squad Reboot, Timothée Chalamet's Dune, and the fourth film in the mind-altering Matrix series, all from the comfort of your home. Kicking off with the release of Wonder Woman 1984 on Christmas Day, the entire 2021 film slate will be available on the WarnerMedia streaming service the same day. There's just one catch. Each film released will be available for only one month before it leaves the platform. Though this won't affect normal distribution in movie theatres, it will put a timer on streaming access.
---
Featured Video from Man of Many
---
The decision to overhaul the Warner Bros. distribution model was made after considering all available options and the projected state of movie watching habits throughout 2021. In a blog post, WarnerMedia CEO Jason Kilar concluded: "that this was the best way for WarnerMedia's motion picture business to navigate the next 12 months."
Releasing 17 movies throughout the year, Kilar is looking to offer customers more choice and power to enjoy these films. Describing their content as extremely valuable, Warner Bros. is very well aware that this value does nothing if it's "sitting on a shelf not being seen by anyone. Believing instead that by embracing on-demand streaming releases alongside traditional movie theatre premieres, this new "approach" will help serve fans, support both exhibitors and filmmakers, while continuing to enhance the HBO Max experience.
Knowing full well that "new content is the lifeblood of theatrical exhibition," Ann Sarnoff, chair and CEO of WarnerMedia Studios and Networks Group, sees the move as a "win-win for film lovers and exhibitors." And while "no one wants films back on the big screen more than we do," WarnerMedia must face "the reality that most theatres in the U.S. will likely operate at reduced capacity throughout 2021."
Dubbed a hybrid exhibition model by Toby Emmerich, chairman of Warner Bros. Pictures Group, he believes this approach will enable them "to best support our films, creative partners and moviegoing in general throughout 2021."
You'll Also Like:
The Queens Gambit is Breaking Netflix Viewership Records
Best New Movie Trailers – December 2020
Tobey Maguire, Andrew Garfield and Tom Holland to Feature In Spider-Man 3?
---
Featured Video from Man of Many