Watch the Trailer for Chris Hemsworth's Explosive New Netflix Film Extraction
When Chris Hemsworth isn't pumping out home workouts and giving shit away for free, he's kicking ass on-screen, but this time he doesn't have a magical band of misfits to back him up. The trailer for the Aussie actor's new Netflix film Extraction has dropped online and we've got to say, this one gives Avengers a run for its money in the action stakes.
You'll also like:
Chris Hemsworth's Huge Byron Bay House Revealed
Chris Hemsworth's Home Workout Proves You Don't Need Equipment to Get Jacked
Chris Hemsworth Just Made His Fitness App Centr Free For Six Weeks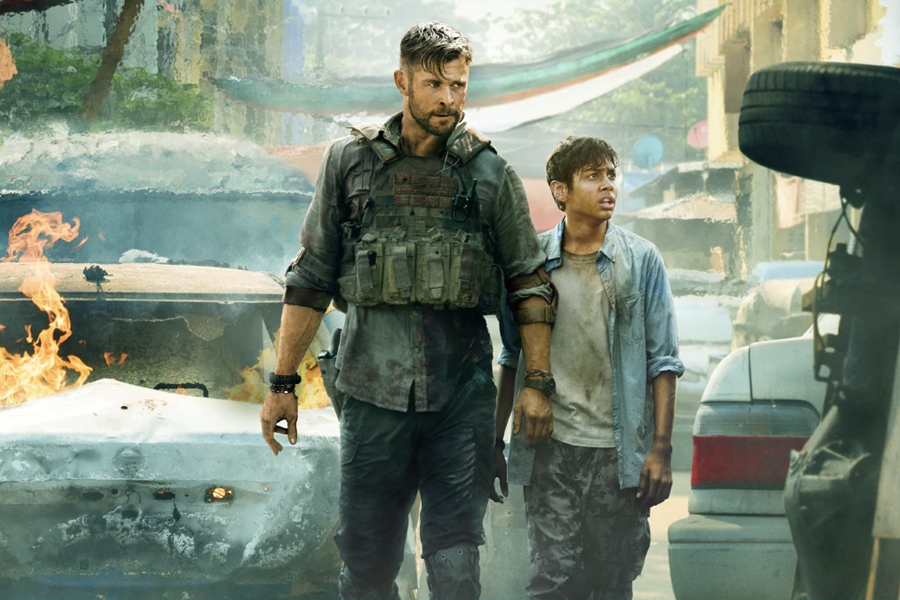 Hemsworth plays Tyler Rake, a weathered mercenary who is sent to rescue the kidnapped son of an imprisoned international crime lord. When the city goes into lockdown (we see what you did there Netflix) Tyler realises this might be a more difficult task than first expected. Explosions, gunfights, fistfights and a couple of underwater adventures ensue in what can only be described as a cross between The Transporter and Man on Fire.
Hemsworth's new hit sees him team up with the Russo brothers for another go. The trio previously worked together on Avengers: Endgame and Avengers: Infinity War. Also making an appearance is Stranger Things' David Harbour, who coincidently also features in the new Marvel Black Widow film. Extraction looks to be everything you could want from an action/adventure thriller; a gritty underbelly plot that pits a good guy with nothing left to lose against a seemingly insurmountable obstacle. Extraction is set to drop on Netflix on April 24.