Watch Ryan Reynolds Crash the Original X-Men Reunion Zoom
Can you believe it's been a full 20 years since Hugh Jackman first donned the sideburns and clawed-up to play Wolverine in the iconic superhero film X-Men? In a new video posted online, Jackman and other cast members joined together to celebrate the milestone in a virtual reunion over Zoom, however, a familiar troll stole the spotlight.
You'll also like:
Hugh Jackman Set to Play Enzo Ferrari in High-Octane Biopic
Get Hyped With 'The King's Man' Epic New Trailer
James Bond's No Time To Die Release Date Confirmed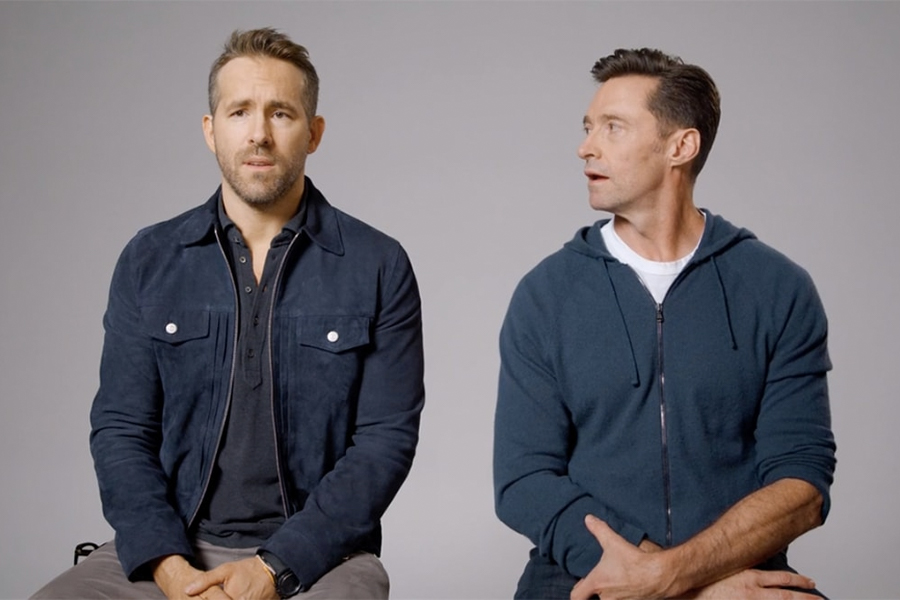 On the call was Sir Patrick Stewart (Professor X), Halle Berry (Storm), and Famke Janssen (Jean Grey), before suddenly Ryan Reynolds appeared. The Deadpool actor has famously trolled jackman for years, with the playful competition between the two becoming a favourite focus among fans. Jackman and Reynolds first appeared together in the critically-panned first solo Wolverine film which debuted Deadpool. The film was slammed by critics and Reynolds portrayal of Deadpool was a disaster, but thankfully we got to see him reprise the role in the 2016 solo film, along with a follow-up sequel.
In the Zoom call, Reynolds pokes fun at the old failings before James McAvoy (Professor X) and Sophie Turner (Jean Grey) appear, both from soft reboot/prequel timeline. Jackman is left visibly confused but one by one the actors exit the chat, leaving only Reynolds and Jackman on-screen. There are some awkward jabs and a bit of uncomfortable humour that is cut when Liev Schreiber (Sabretooth) joins the pair, making it a full-on X-Men Origins: Wolverine reunion.
With Marvel Studios regaining the rights to the X-Men franchise, we could be seeing the mutants back in action alongside some other well-known superheroes. Let's hope for more Jackman/Reynolds magic.
You'll also like:
Hugh Jackman Set to Play Enzo Ferrari in High-Octane Biopic
Get Hyped With 'The King's Man' Epic New Trailer
James Bond's No Time To Die Release Date Confirmed