WIN 1 of 10 Mayans M.C. Season 1 Prize Packs
In Partnership with FOX Home Entertainment
Anyone with cravings for prestige TV will be well acquainted with Sons of Anarchy. The award-winning high-octane drama explores the lives of a notorious outlaw motorcycle club in the sheltered town of Charming, California.
Confronted with threats from drug dealers, white supremacists, corporate developers, and overzealous law enforcement, the bikers fight to protect their livelihood while facing dark secrets from the past. Sons of Anarchy blends themes of money, power, betrayal and familiar bonds stretched to breaking point. It's almost Shakespearean, buried beneath layers of denim, leather and ink.
Following the conclusion of its successful seven-year run, series creator Kurt Sutter cruised into the next chapter of his story, expanding the mythology and biker culture in Mayans M.C. This spin-off series focuses on the Sons of Anarchy's rivals-turned-allies, the Mayans Motorcycle Club. The result is a sequel that's proving to be just as compelling.
Set four years after Sons' and hundreds of miles away in the Californian border town of Santo Padre, Ezekiel "EZ" Reyes arrives home, fresh out of a stint in prison. He's the gifted son of a proud Mexican family whose American dream was snuffed out by cartel violence. As a prospect in Mayans M.C. EZ's drive for vengeance leads him on a path he never intended and one he can never escape.
The first season of Mayans M.C. concluded its broadcast season late last year and was well received by critics and viewers alike. "Politically astute and morally complicated, Mayans M.C. is a worthy successor to Sons of Anarchy." – Den of Geek.
To celebrate the ten-episode first season of Mayans M.C. arriving on DVD at JB HIFI in Australia this week, we're giving away free copies for your viewing pleasure plus  a Sons of Anarchy box set to catch up on all of the action from the original saga.
Season 2 for Mayans M.C. will air later this year, so now is a great time to catch up on all the bikie action.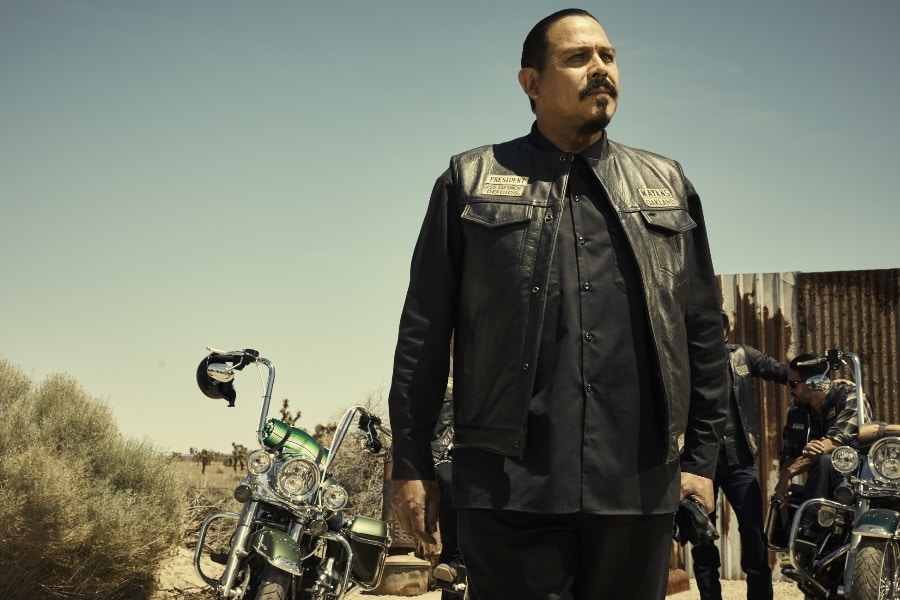 You could WIN:
1 x Main Prize of the complete first season of Mayans M.C. on DVD plus the complete box set of Sons of Anarchy.
OR
9 x runner up prizes of the complete First season of Mayans M.C. on DVD.
For your chance to WIN, fill in the competition form below. It's that easy. For everyone else, head down to your local JB HiFi and pick up a copy from May 15, 2019. The competition closes on the 29th of May