You Can Watch Movies at Pentridge Prison this December
There is only one place humanity can turn to for help in a world wrecked by a terrible virus. Coming soon to Pentridge Prison, this Summer, Palace Cinemas presents, in association with the Shayher Group, in fulfillment of the Zeccola family vision, a massive 15-screen mega cinema complex. When all entertainment is streamed live, and no one goes outside, the dream of an authentic cinematic experience for cinephiles everywhere is finally here, and this time, it's back with a vengeance.
You'll Also Like:
'No Time To Die' Has Been Delayed Until April 2021
The Borat 2 Trailer Has Officially Been Released
Melbourne COVID-19 Restrictions Explained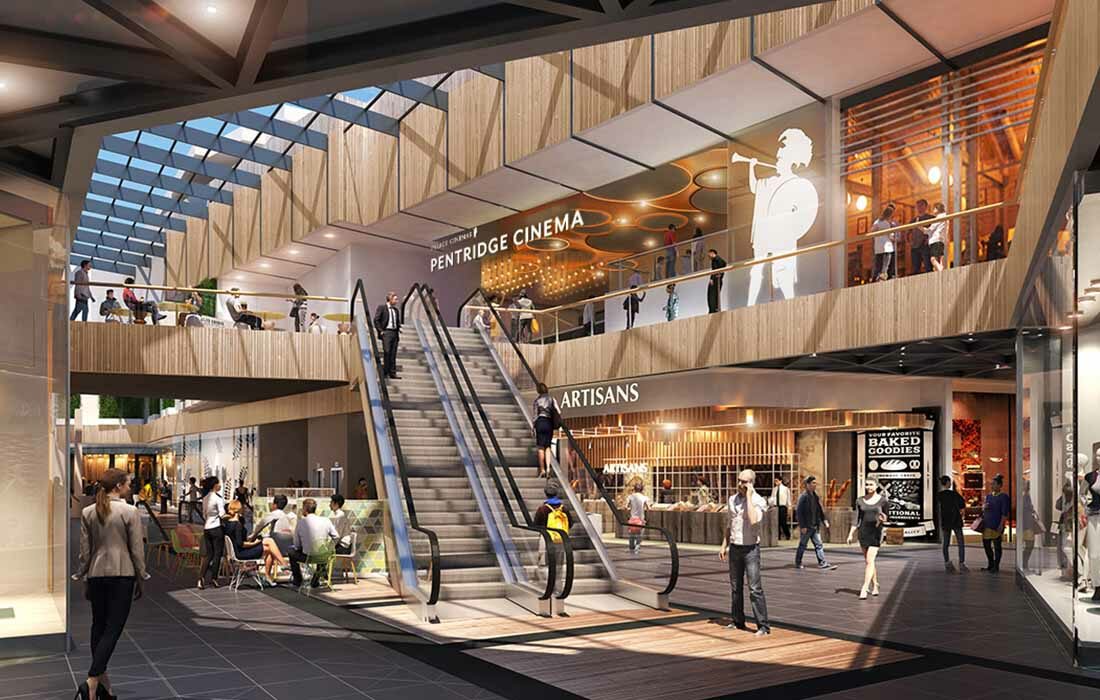 With state governments easing us out of Stage 4, Melbournian's have a lot to look forward to. Whether it be pubs opening for AFL Grand Final Day or move on to Stage 3 restrictions, movie watching is something sorely missed in this new normal post-COVID-19 world. Looking to cash in on the weird and the wonderful that is 2020, Palace Cinemas is opening a 15-screen site at the former Pentridge Prison in Coburg for cinephiles and casual watchers alike. On the marquee at Pentridge prison Cinema: Death On The Nile, Free Guy and Wonder Woman 1984 (if it's not delayed like No Time To Die), as well as family-friendly favourites like Peter Rabbit 2, Connected and Soul.
Proposed way back in 2016, Palaces' CEO Benjamin Zeccola will finally see his "family's vision for Palace Champ Street" realised. Aiming "to create a warm, vibrant, film, arts, and hospitality hub, which will unite cinema lovers of all ages and cultural backgrounds," the Zeccola family's plan for a cinema above the brand new two-level Pentridge development is now here.
"Cinema is a window to see the magic of the world, a safe place where communities meet for shared powerful experiences that move them to laughter, thrills and tears. A place for date night, girls night, family-time or a day with old friends. A place where memories are forged throughout generations," said Ben.
Explaining that "more Australians go to the movies than any other venue or event," Zeccola concluded by "reminding us how vital cinema is to our way of life." With our 'way of life' now including physical distancing measures, safety proceures will be put in place at the prison "to keep moviegoers protected." These measures will include checkerboard seating allocation, allowing friends and family to sit together in groups of 2 whilst being physically distanced from other cinema-goers. Movie sessions will also be staggered to allow for the provision of hand-santising stations at cinema entrances, in addition to avoiding unnecessary congestion in foyers.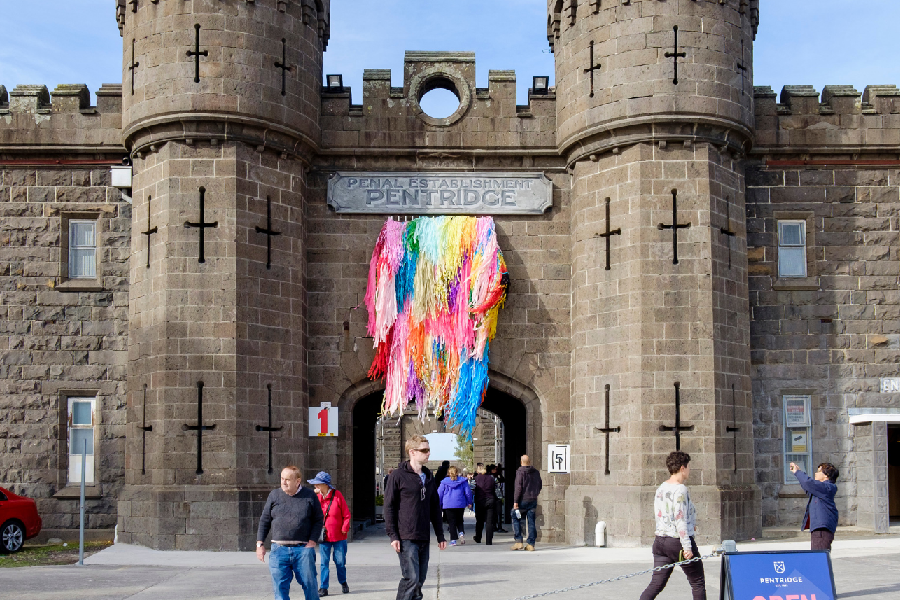 At a cost of two million dollarydoos, the cinema joins many other fantastic venues at the 6.7-hectare Shayher Group development. With shops, dining, entertainment spaces and a massive 6500-square-metre piazza, alongside plenty of other public areas, the Palace Cinemas' Prison is in good company. For those interested in the history of the venue, owners have perserved heritage elements of the Pentridge Prison, showcasing stories and recounts of its history.
"Our vision for Pentridge is to create a vibrant, well-designed urban village that breathes new life into this historical asset, transforming it from one of Australia's most prominent jails into a new community hub complete with retail, housing, community areas and open public spaces," said Shayher Group spokesman, Anthony Goh.
You'll Also Like:
'No Time To Die' Has Been Delayed Until April 2021
The Borat 2 Trailer Has Officially Been Released
Melbourne COVID-19 Restrictions Explained