2019 Father's Day Gift Guide – The Music Lover
They say music is a young man's game, but we have a feeling your dad still rocks out with the best of them. In fact, he's probably blasting classic rock or 90s hip-hop inside his man cave at this very moment. That's why we've put together a Father's Day gift guide for all the music lovers out there, which delivers a veritable bounty of premium audio gear and other goodies.
On the list below, you'll find soundbars, turntables, wireless speakers, and noise-cancelling headphones, among other things. Each product comes from one of the best names in the audio game, such as Sennheiser, Bang & Olufsen, Bose, and Sony. Grab something for Dad and something for yourself and keep the music alive with style, quality, and precision.
Note: Father's Day in Australia is on the 1st Sunday of September which is a different day to the USA and UK which is on the 3rd Sunday of June, but it doesn't mean you can't still shop the gift ideas listed below!
Related Gift Guides:
2019 Father's Day Gift Guide – The Outdoorsman
2019 Father's Day Gift Guide – The Luxury Lover
View All Gift Guides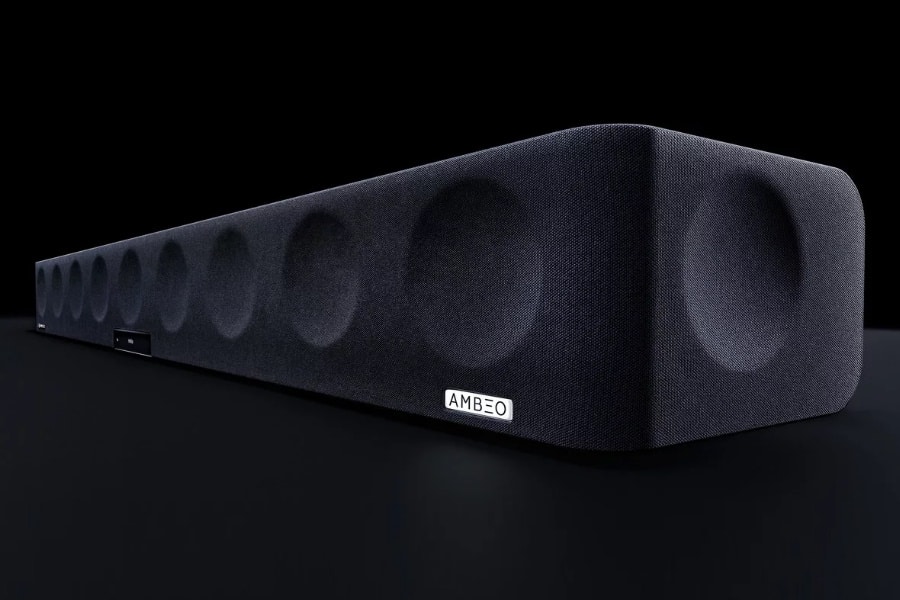 Sennheiser AMBEO Soundbar
If you have cash to burn this year, why not go straight to the top of the line? It's there that you'll discover the AMBEO Soundbar from Sennheiser. Expect state-of-the-art design, customisable controls, and a 3D home audio experience of truly powerful proportion. You already knew this was a quality product as soon as you spotted the word "Sennheiser," and it doesn't disappoint. – $3,999.95
Buy it here (AUS) Buy it here (US)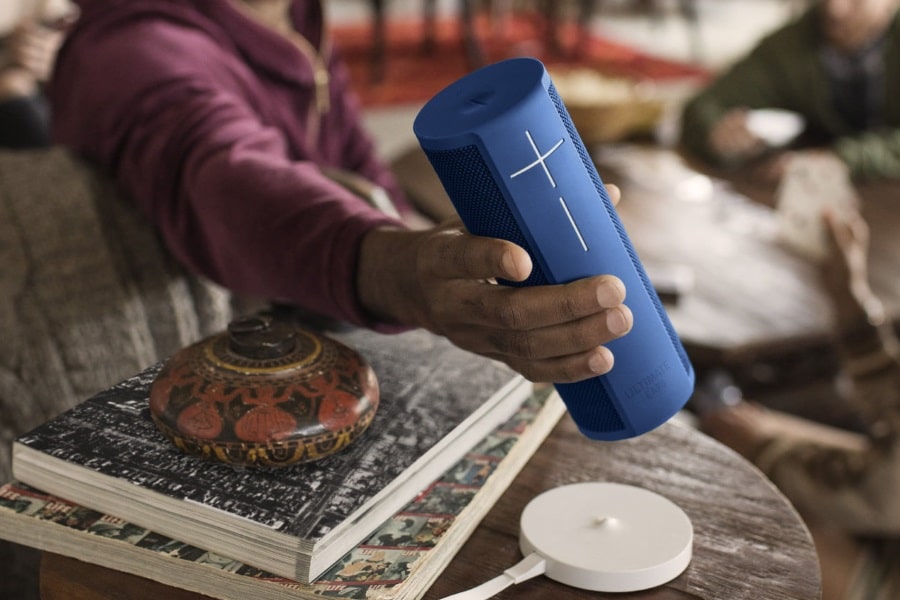 Ultimate Ears Blast Speaker
While you can do no wrong with any Ultimate Ears product, the UE Blast will definitely serve Dad well. Not only is it waterproof, durable, and effortlessly portable, but it delivers impeccable 360-degree sound and runs for up to 12 hours on a single battery charge. Oh, and let's not forget that it comes with Alexa hands-free voice control already built-in. You'll be amazed at how much your father uses this thing.
Buy it here (AUS) Buy it here (US)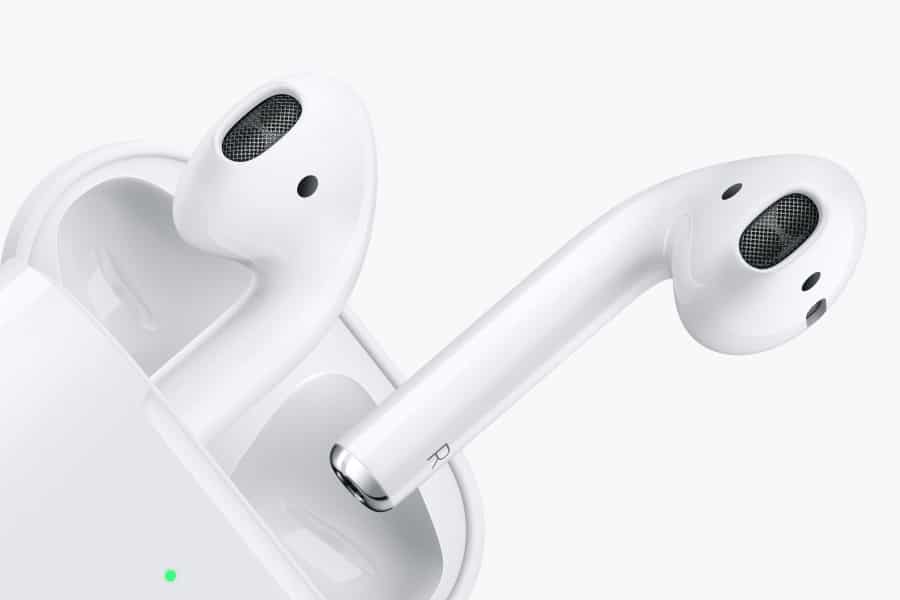 Apple Airpods
What is there to say about the Apple AirPods that you don't already know? They're beautifully compact, long-lasting, ergonomic, powerful, adaptive, and equipped with voice-activated Siri access. If Dad happens to love Apple, then he'll undoubtedly love these buds and all the convenience they deliver. They also make for the ideal entry point into the wireless revolution. Why? Because they actually work.
Buy it here (AUS) Buy it here (US)
Bose Home Speaker 300
Sure, you can pick up a smart home speaker from Amazon or Google, or you can get him something a little more unique. Should you choose the latter, consider the Bose Home Speaker 300. Between its 360-degree lifelike sound, compact design, and built-in voice-assistance, this one covers all the basics with palpable panache. Plus, it's from Bose.
Buy it here (AUS) Buy it here (US)
Related Gift Guides:
2019 Father's Day Gift Guide – The Outdoorsman
2019 Father's Day Gift Guide – The Luxury Lover
View All Gift Guides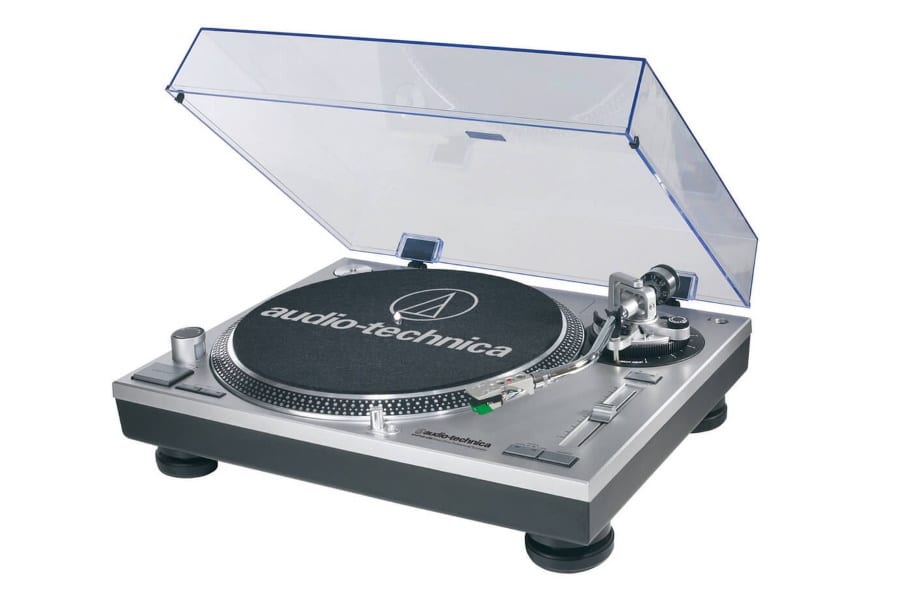 Audio-Technica ATLP120USB Direct Drive Professional USB Turntable
Odds are your dad was buying CDs back in the day, but that doesn't mean he can't get into the analog experience. Send him down the right path with this Direct Drive Professional USB Turntable from Audio Technica. Streamlined by design and powerful in performance, it's easy to set-up and exceptionally user-friendly. Long live vinyl! – $963.90
Buy it here (AUS) Buy it here (US)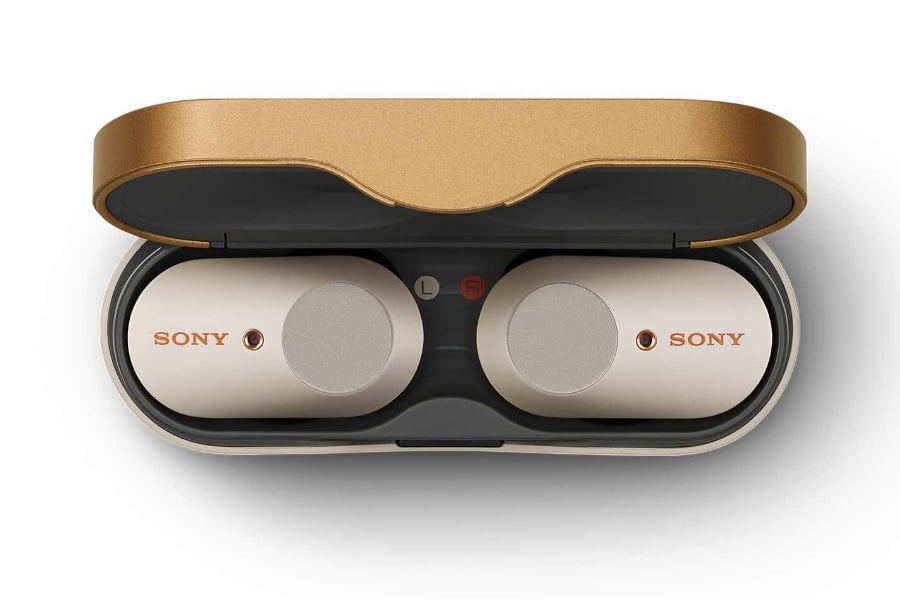 Sony WF-1000XM3 Wireless Noise Cancelling Headphones
More than a pair of sleek buds, the Sony WF-1000XM3 Noise Cancelling Headphones are like the future of wireless sound. Features include an all-day battery life, customisable touch controls, industry-leading noise cancellation, voice assistance, hands-free calling, Bluetooth connectivity, and superior sound. Add to all that a modern and comfortable design and you're rolling in supreme style, indeed. – $399.95
Buy it here (AUS) Buy it here (US)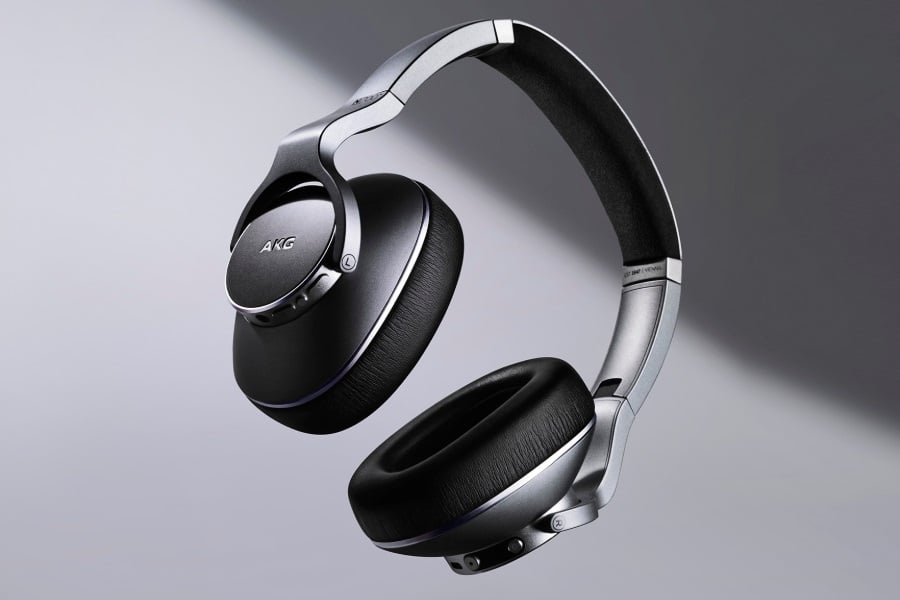 AKG N700NC Noice Cancelling Headphones
If only the most immersive and optimal sonic experience will suffice, accept nothing less than then AKG N700NC Noise Cancelling Headphones. Equipped with 90-degree rotating hinges and best-in-class noise-cancelling technology, this plush product fits like a dream and lasts for 23 hours on a wireless charge. High fidelity can't go any higher. – $449.00
Buy it here (AUS) Buy it here (US)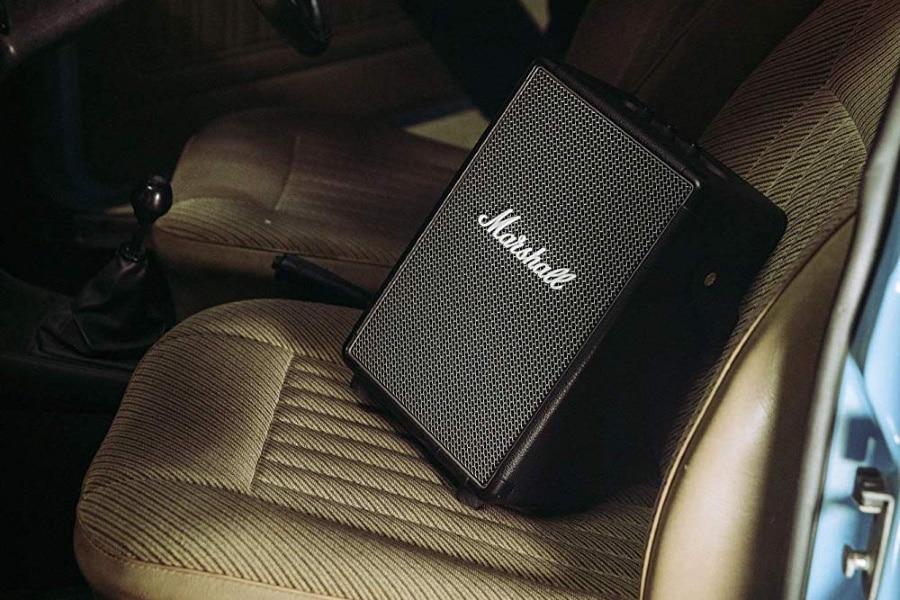 Marshall Tufton Portable Speaker
Marshall is one of those timeless audio brands and this portable speaker proves as much. Touting an iconic amp-like design, it doles out multi-directional sound and over 20 hours of wireless playtime. Water resistant and built to last, it's always ready to party. Can Dad keep pace? Let's find out. – $596.69
Buy it here (AUS) Buy it here (US)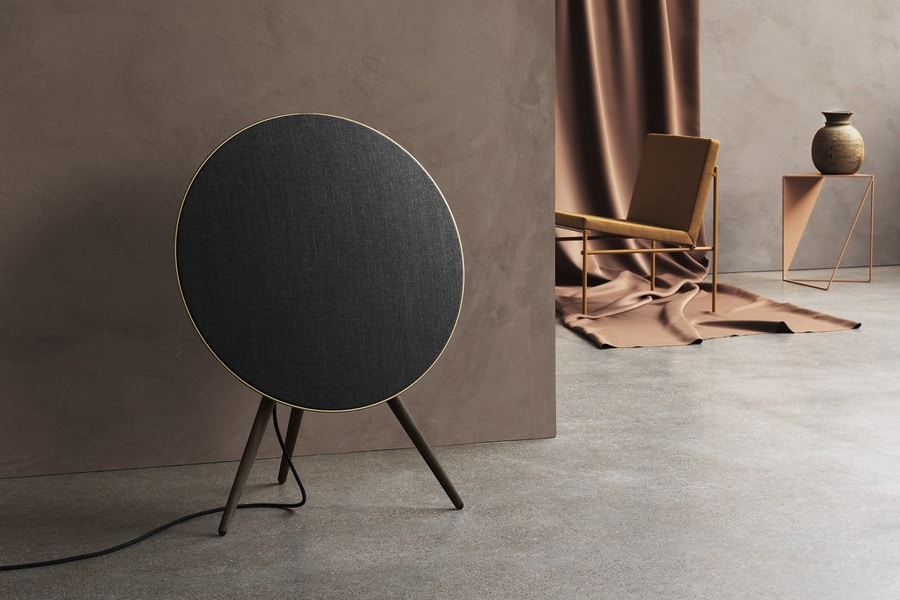 Beoplay A9 4th Generation
Does Dad like the finer things in life? If so, he'll love the Beoplay A9 4th Generation from high-end Danish brand Bang & Olufsen. Designed to perfection, the modern smart speaker flaunts a distinguished, museum-worthy aesthetic. The fact that it delivers premium sound and comes with Google Voice Assistant built-in seems almost secondary to its visual allure. Put simply, this thing is a work of art.
Buy it here (AUS) Buy it here (US)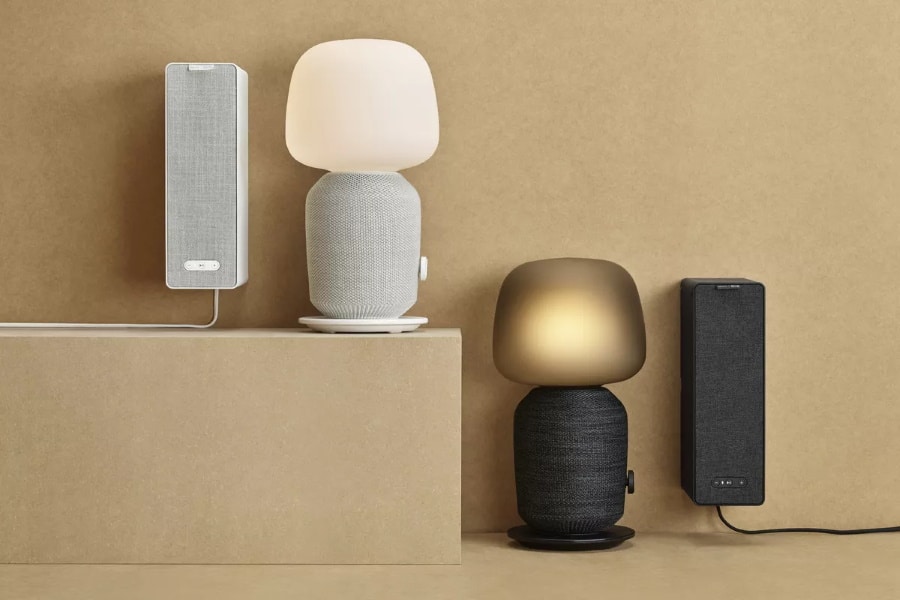 IKEA X Sonos SYMFONISK WiFi Speakers
It's amazing what they're doing with smart home speakers these days. For proof, look no further than the IKEA X Sonos SYMFONISK. What at first appears to be a minimalist table lamp is also a powerful WiFi speaker, which has the ability to sync with other products of its kind. Prepare for some serious mood enhancement from this audio-visual stunner! – $269.00
Buy it here (AUS) Buy it here (US)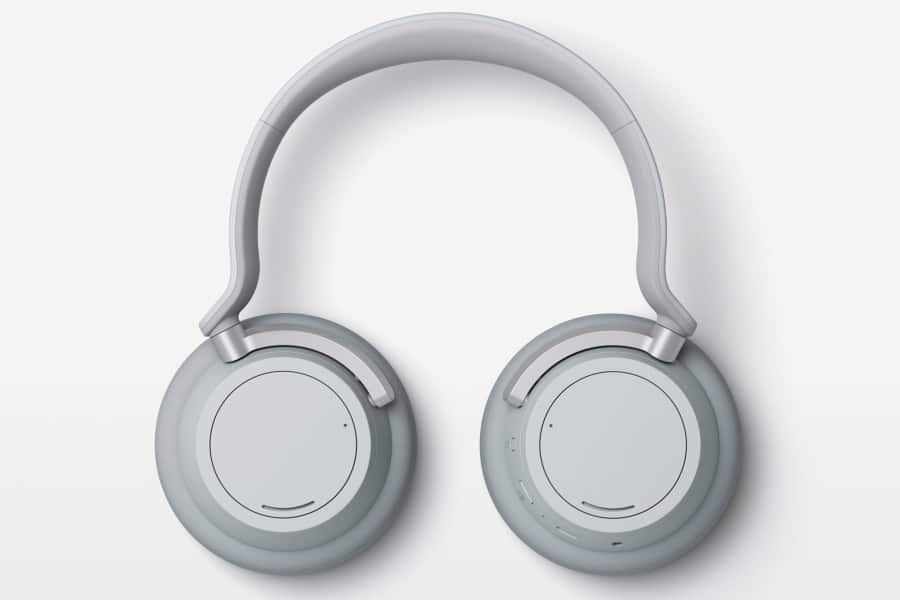 Microsoft Surface Headphones
What, you didn't know that Microsoft made its own wireless headphones? They fall under the Surface banner and emanate with both power and intelligence. Throw on these cosy pads to take advantage of features such as active noise-cancellation, on-ear touch controls, Bluetooth connectivity, and immersive audio. If your father likes intuitive products, this one has his name written all over it. – $499.95
Buy it here (AUS) Buy it here (US)
Related Gift Guides:
2019 Father's Day Gift Guide – The Outdoorsman
2019 Father's Day Gift Guide – The Luxury Lover
View All Gift Guides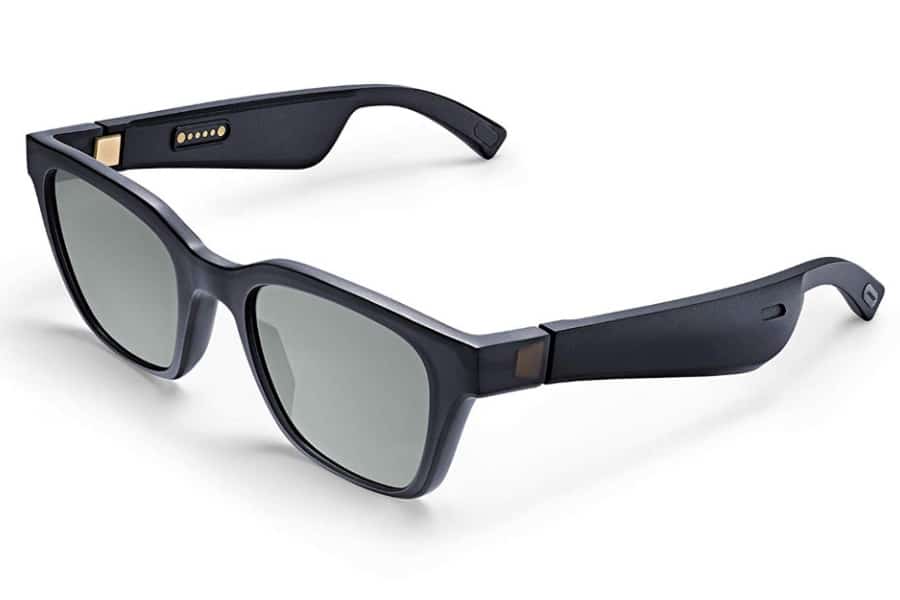 Bose Frames
Were a 1980s brat pack movie set in the future, it would feature something like the Bose Frames Audio Sunglasses. True to their name, these classic shades come with built-in Bose speakers, delivering rich sound that only the wearer can hear (more or less). As if that weren't enough, an integrated microphone allows you to make calls or access your phone's virtual assistant. Whether or not Dad is cool enough to rock them is a question only you can answer. – $299.00
Buy it here (AUS) Buy it here (US)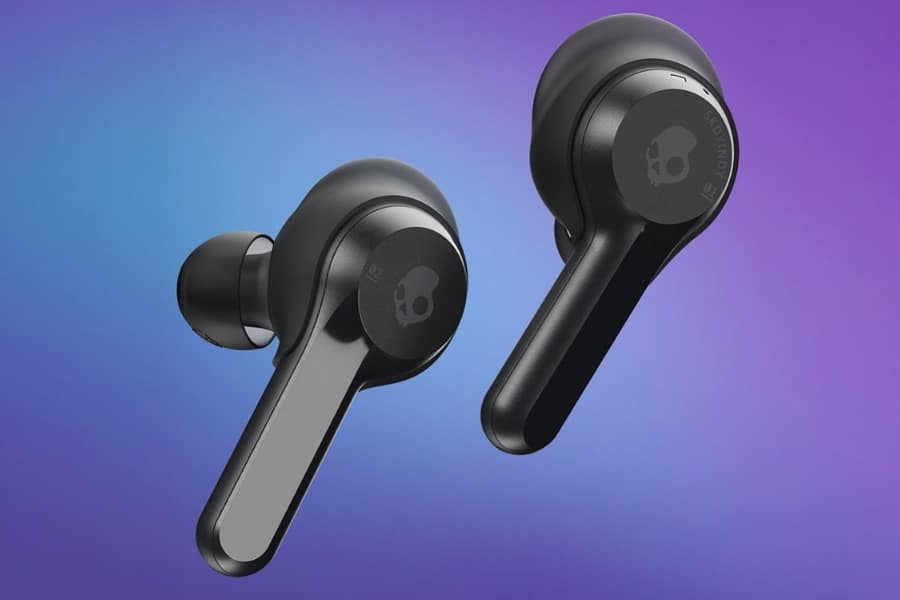 Skullcandy Indy Earbuds
In case it's not yet obvious, you have your options when it comes to wireless audio gear. That brings us to the Skullcandy Indy Earbuds, which distinguish themselves by way of superior sound. Good for about 8 hours on a wireless charge, they host noise-isolation, an integrated microphone, and volume control activate assistant. Reviews are generally mixed, but most users agree that the sonics are tops. That makes these buds ideal for a true music-lover, who's less concerned with the bells and whistles and just wants to rock out. – $179.99
Buy it here (AUS) Buy it here (US)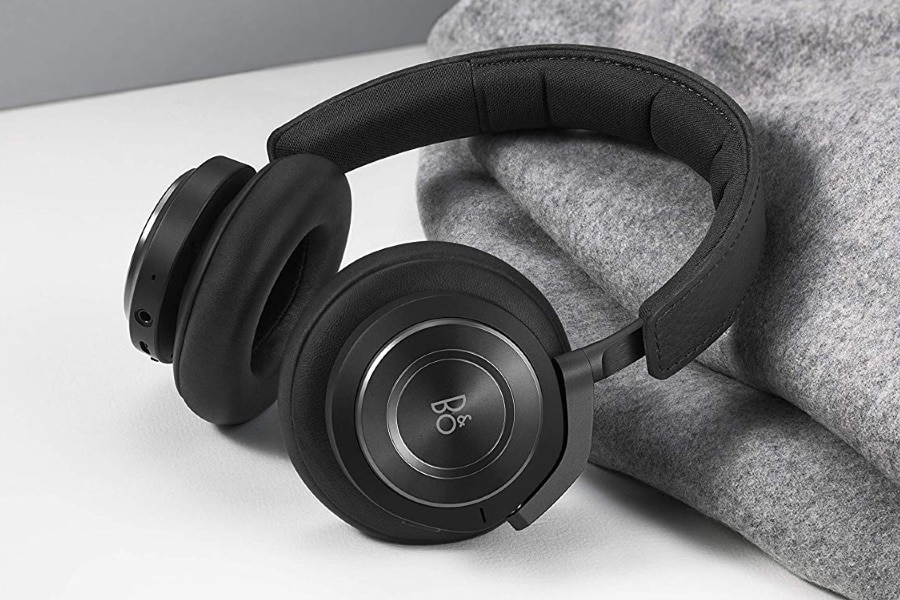 Beoplay H9 Headphones
Oh, Bang & Olufsen, your products cost a fortune but somehow seem worth it. The Beoplay H9 Headphones—which are now in their 3rd generation—are certainly no exception. Bolstered by background noise control, supremely long-lasting performance, exceptional sound, seamless volume adjustment, and a comfortable design, these wireless headphones aim for the top-shelf and hit the bullseye. Dad will adore them.
Buy it here (AUS) Buy it here (US)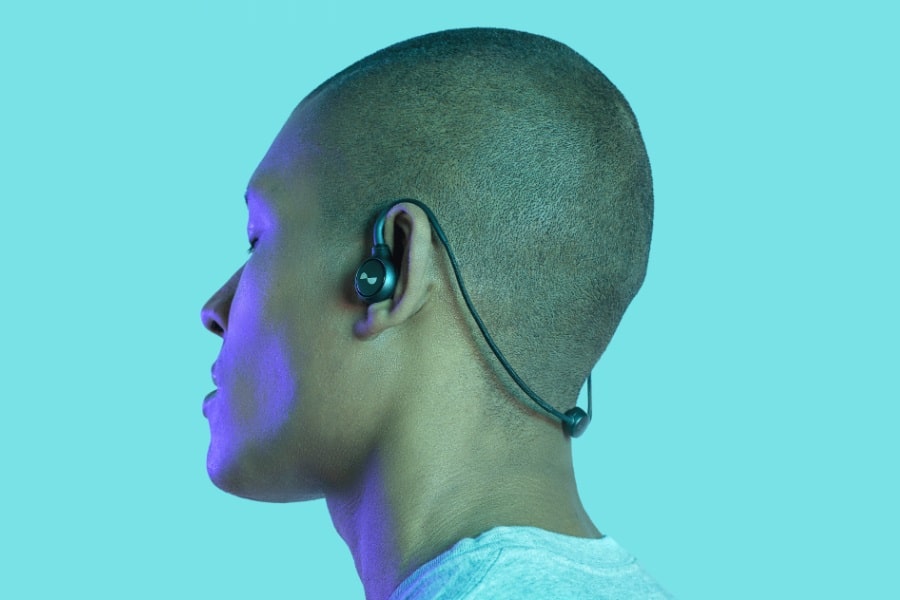 NuraLoop Wireless Earphones
Perhaps you've heard of NuraLoop Wireless Earphones, which learn and adapt to your hearing. It might sound like the stuff of pure gimmick, but as proved by the revolutionary Nuraphone, these award-winning bad boys will live up to the hype. Pre-order a pair today and expect this revolutionary gear to arrive in October. Tell Dad it's worth the wait because it is.
Buy it here (AUS) Buy it here (US)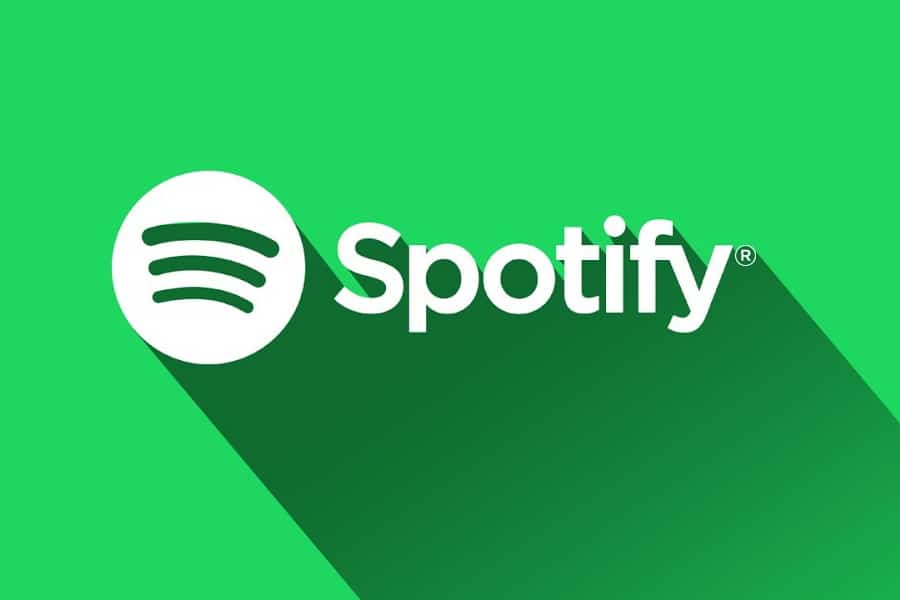 Spotify Premium
Give your father the gift of unlimited music this year by buying him a Spotify Premium account. If he's resistant to all this "streaming nonsense" at first, circle back in about a month to find him neck-deep in downloads and playlists. The best part? No ads, baby!
Buy it here (AUS) Buy it here (US)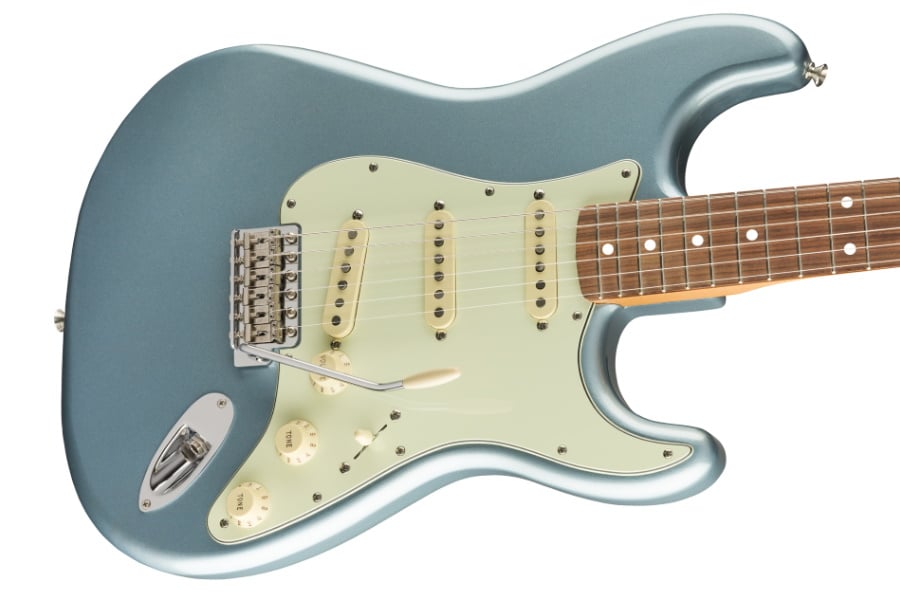 Fender Vintera Stratocaster
An absolute cornerstone of music history, the Fender Stratocaster pairs classic design with iconic sound to scorching effect. The latest model to join the Stratocaster family goes by the name of Vintera and it's no less stunning than its predecessors. If Dad fancies himself a full blown rock god or occasional noodler or anything in between, he'll retreat into his man cave with this guitar and not come out for days.
Buy it here (AUS) Buy it here (US)
GiggedIn
Even if Dad isn't blasting music on the daily, he's never too old or busy for a memorable concert experience. Enter Australia's own GiggedIn, which grants its members convenient access to the best shows, festivals, clubs, and more. Sign your father up today and you'll discover there's life in him yet!
Buy it here (AUS) Buy it here (US)
Related Gift Guides:
2019 Father's Day Gift Guide – The Outdoorsman
2019 Father's Day Gift Guide – The Luxury Lover
View All Gift Guides