Dr. Dre, Eminem, Snoop Dogg and Kendrick Lamar Headline 2022 Super Halftime Show
The Superbowl LVI Show is going bigger than ever. Major sponsors Pepsi, along with the NFL and Roc Nation have confirmed Dr. Dre, Snoop Dogg, Eminem, Mary J. Blige and Kendrick Lamar will perform at the 2022 NFL Superbowl Half Time Show, marking one of the biggest performances in modern history.
You'll also like:
All the Best Memes from the 2021 Super Bowl
Eminem is Launching a 'Mom's Spaghetti' Restaurant in Detroit
You Can Now Study Drake and The Weeknd at a Toronto University
I'm extremely excited to share the stage with my friends for the #PepsiHalftime Show. 

This will introduce the next saga of my career…

Bigger and Better than Ever!!!@NBCSports @Pepsi @NFL @RocNation #SBLVI pic.twitter.com/zn1wfJdhp2

— Dr. Dre (@drdre) September 30, 2021
With a combined 43 Grammy awards and 22 No.1 Billboard albums, the lineup is stacked, to say the least, but this announcement marks somewhat of a homecoming. Superbowl LVI is set to be played at SoFi Stadium in Inglewood, California, right on the doorstep of where Dr. Dre and Snoop Dogg grew up.
"The opportunity to perform at the Super Bowl Halftime show, and to do it in my own backyard, will be one of the biggest thrills of my career," Dr. Dre said. "I'm grateful to Jay-Z, Roc Nation, the NFL, and Pepsi as well as Snoop Dogg, Eminem, Mary J. Blige and Kendrick Lamar for joining me in what will be an unforgettable cultural moment."
The 2022 Superbowl Half Time show does have some big shoes to fill. With iconic performances from Michael Jackson and The Rolling Stones in the bank, the event has had a lacklustre few years. But all that changed last year, when, under the cover of COVID, The Weeknd carved up the stage, bringing his unique vision to life on sport's biggest stage.
This time around, the NFL is leaning on some rap heavyweights, none more so than Jay-Z. While the musician turned business mogul is not on the run-list, his Roc Nation enterprise is producing the show, which he's already labelled the "performance of a lifetime".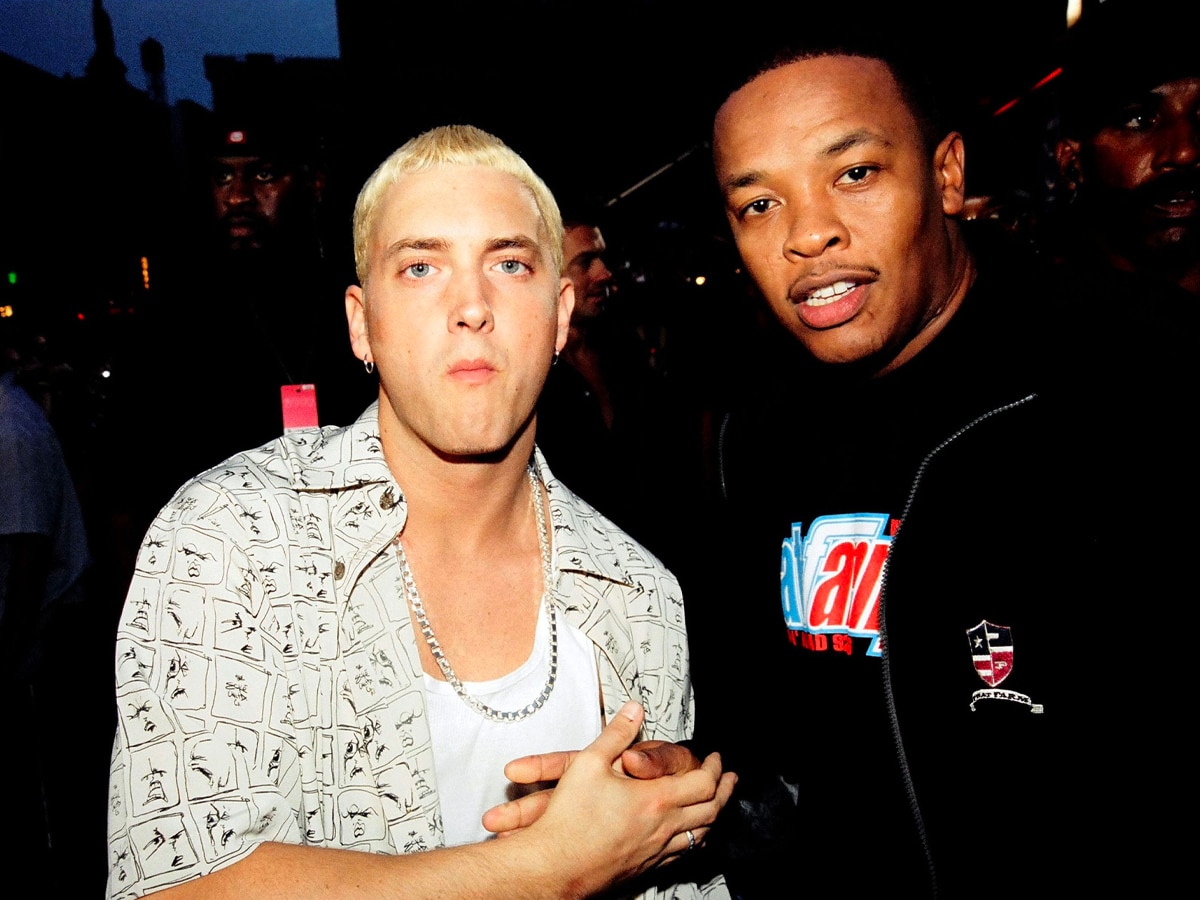 "On February 13, 2022, at the Super Bowl LVI in Inglewood, CA, in the new SoFi Stadium, Dr. Dre, a musical visionary from Compton, Snoop Dogg, an icon from Long Beach and Kendrick Lamar, a young musical pioneer in his own right, also from Compton, will take centre field for a performance of a lifetime," Jay-Z said. "They will be joined by the lyrical genius, Eminem and the timeless Queen, Mary J. Blige. This is the Pepsi Super Bowl Halftime Show. This is history in the making."
Super Bowl LVI will take place on February 13 at the SoFi Stadium in Inglewood, California, and will air on NBC and Telemundo and be livestreamed on Peacock.
You'll also like:
All the Best Memes from the 2021 Super Bowl
Eminem is Launching a 'Mom's Spaghetti' Restaurant in Detroit
You Can Now Study Drake and The Weeknd at a Toronto University