blink-182 Just Dropped the Quarantine Banger We've Been Waiting For
Crack out the studded belts and Dickies, blink-182 is back. Everybody's favourite three-piece Californian punk rockers have just dropped a COVID-19 themed tune that reeks of teen angst and nostalgia. Entitled Quarantine, the new song features Travis Barker's trademark drumming and Mark Hoppus' signature sense of humour.
You'll also like:
Post Malone Might Be Launching the World Beer Pong League
Listen to Tony Hawk's Pro Skater 1 + 2 Remastered Spotify Playlist
Gorillaz to Headline Splendour in the Grass 2021 Lineup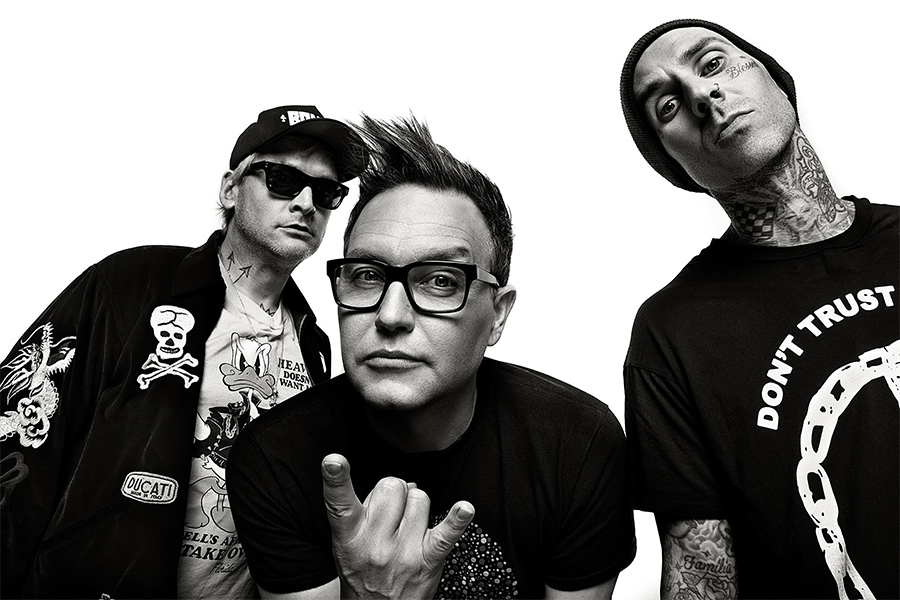 From the explicit lyrics about boredom, health and the sh*tshow that has been 2020, it's safe to say blink are on to a winner with this one. "This song is about the sadness, confusion, anger and frustration we are all experiencing right now," Hoppus said. "I hope that everybody is safe and that we can get through this very soon. Can't wait to see you all on the other side."
Alongside the song comes a music video that intermixes the lyrics and raw footage of the band shot on iPhones. According to Barker, the latest tune was a song born out of the desperation of recent circumstances.
"The song was inspired by the quarantine and the crappy punk rock music we have loved to play since day one," he said. "All the drums are one take and I even sang some backup vocals. Mark sounds more pissed off then I've ever heard him, and I really like it."
blink-182's latest album NINE is out now on Columbia Records / Sony Music Australia. You can check out the new song above.
You'll also like:
Post Malone Might Be Launching the World Beer Pong League
Listen to Tony Hawk's Pro Skater 1 + 2 Remastered Spotify Playlist
Gorillaz to Headline Splendour in the Grass 2021 Lineup