B&O Beoremote Halo is the Best Looking Remote Around
Danish audio specialist Bang & Olufsen has released a "remote control for easy access to music" with their new Beoremote Halo. The USD$900 remote note only gives you the ability to stream your music without needing your mobile device, but it's also a handsome addition to your home's décor.
You'll also like:
Bang & Olufsen Beoplay H95 Distills the Best into One Sound
ON Pairs with Bang & Olufsen for Marathon Session Running
Bang & Olufsen Gets Athletic for Beoplay E8 Sport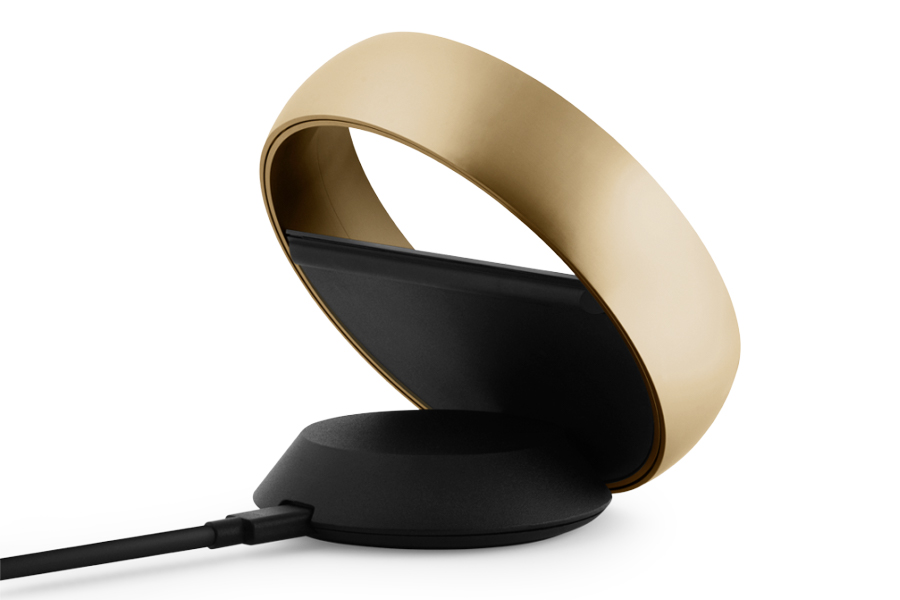 The Beoremote Halo comes in two varieties—a freestanding version that you can actually take with you from room to room, and a wall-mounted version. It also comes in three different colourways, natural, brass, and bronze. The design is a ring—or halo—encompassing a rectangular touch screen. You use the remote by walking up to it (it has a sensor in it that will turn the device on as you approach) and give it a single tap to start playing your music. No pulling out your phone and swiping through screens to find the right app. A few more taps on the screen will open up additional options for your listening pleasure.
The Halo has four favourite buttons that allow you to preset radio stations that you like to listen to. These buttons operate on the same principle as those of your car's radio. Unlike your car's radio, the Beoremote Halo offers both Bluetooth and Wi-Fi for wireless connectivity, and it will choose automatically which is best for your listening experience.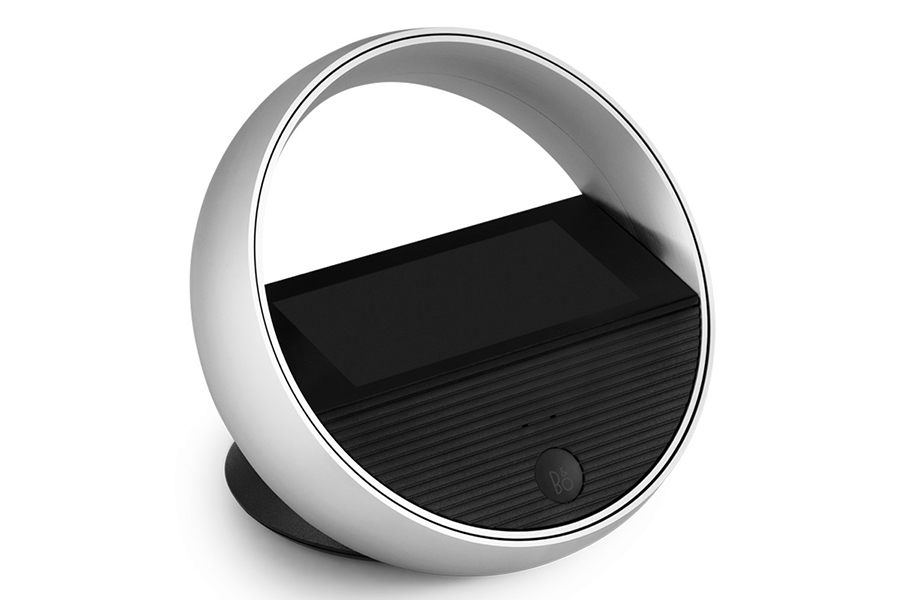 The Beoremote Halo works with Bang & Olufsen's audio systems, and more specifically with the Beolab speakers, especially the $40,000 Beolab 50 or the Beosound Shape through Beosound Core audio systems. The table stand version comes with a battery that can be charged through the USB-C port or wirelessly with Bang & Olufsen's Beoplay Charging Pad.
For the wall-mounted version, Bang & Olufsen recommend placing it in a central location or, of course, having "one for each room, so you can switch on the music as easy as switching on the lights." If you have USD$900, and a Bang & Olufsen audio system already, you'll want to add the handsome Beoremote Halo to your home.
You'll also like:
Bang & Olufsen Beoplay H95 Distills the Best into One Sound
ON Pairs with Bang & Olufsen for Marathon Session Running
Bang & Olufsen Gets Athletic for Beoplay E8 Sport