In the Midst of Global Panic, Donald Glover Drops Surprise Album
The cavalcade of artists and studios predictably pushing backing release dates due to the coronavirus has left us with little to look forward to, but make no mistake, Donald Glover, or Childish Gambino as he is (arguably) better known as, is anything but predictable. The Grammy-award winning rapper and hip-hop artist dropped a surprise album on Sunday morning, proving all is not bad in the world.
You'll also like:
Pornhub's XXXmas Holiday Album Bangs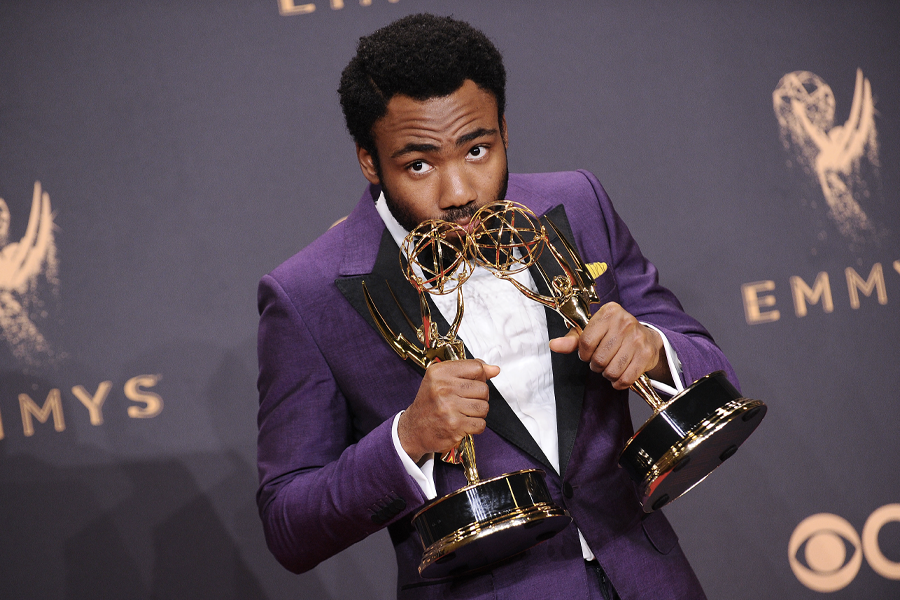 The album, "Donald Glover Presents," features 12 songs, which include a mix of new and previously released tracks like Feels Like Summer and Algorythm. In a move that is pretty unheard of nowadays, Glover ignored mainstream streaming services such as Spotify and Apple Music, opting instead to release the album exclusively online at donaldgloverpresents.com. Much like the man himself, Donald Glover Presents is a bit of an enigma. No imagery or flashy graphics adorn the site, only shows the album title and cover art. No other information, including song titles, is available.
What we do know, however, is that artists 21 Savage, Ariana Grande and SZA all feature on the new Donald Glover album, as reported by Billboard. It's the first time Glover has released music since announcing he was retiring the Childish Gambino moniker, for which he won the Grammy for Best Traditional R&B Performance for Redbone in 2018. He then went on to make Grammy history by becoming the first rap artist to win song and record of the year for This is America.
You'll also like:
10 Best Jazz Bars and Clubs in Sydney