Head Back to the Future with the Time Machine Bass
You don't have to hit 88 miles per hour or have 1.21 jiggawatts for this time machine to work, but you do need to know how to play a pretty mean riff. Father and son team Richard and Steve Doner, from Doner Designs have created a bass guitar inspired by the classic film Back to the Future. Over 300 hours of labour went into the guitar, which was auctioned off to benefit the Michael J. Fox Foundation.
You'll also like:
PRS Offers an Affordable Big Voice Acoustic Guitar
Lava Pro Me Guitar Offers Professional Stage Sound
Kurt Cobain's 'MTV Unplugged' Guitar Set For $1 Million Auction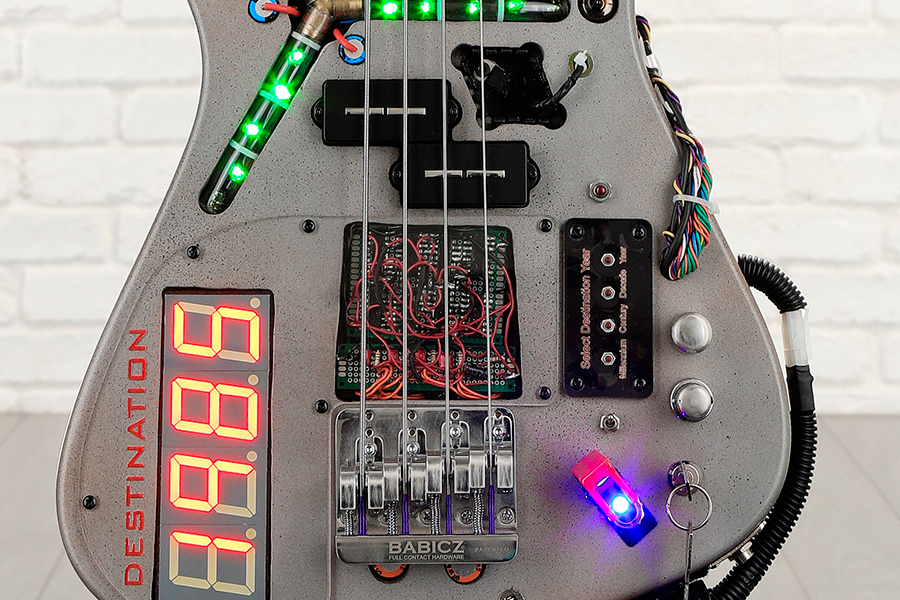 Fans of the movie will remember Marty McFly heading to Doc Brown's shop and playing an electric guitar on an oversized speaker, as well as Marty's guitar solo at the dance. That guitar wasn't a bass, but this bass definitely ties into the movie. While the build couldn't feature a direct reference to the movie, there's still plenty to identify it as being a part of the same universe that gave us a DeLorean time machine. The bass guitar features a digital readout to select the destination year along with plenty of electronic gadgetry. The back bears a warning of 1.22 gigawatts. And of course, right in the middle of the guitar, is the flux capacitor. As for the actual bass mechanics, the guitar is built on a Warmoth body and neck and uses a Nordstrand pickup, Audere preamp, Babicz bridge, Hipshot tuning machines, and an Axetreme Creations pickguard. It's finished with a ReRanch nitrocellulose lacquer finish. The Doners took great care to isolate all the electronics for the "time machine" from those of the bass guitar in order to ensure that the sound was clean. Bassist Billy Sheehan played the guitar in a short video, showcasing just how good it both sounds and looks.
The auction for the guitar was won by Arend Raby, a bass player and collector. Raby works for Sweetwater. The winning bid was done in honor of Robert K. Blackburn, the father of Bill Blackburn. The Michael J. Fox Foundation, which is dedicated to finding a cure for Parkinson's disease. All donations go toward funding research and improved therapies for those living with Parkinson's.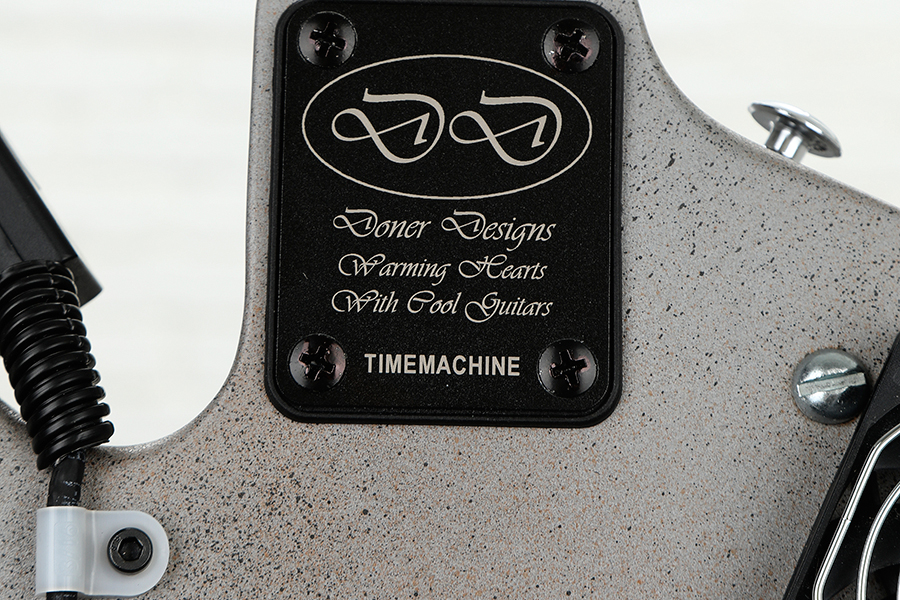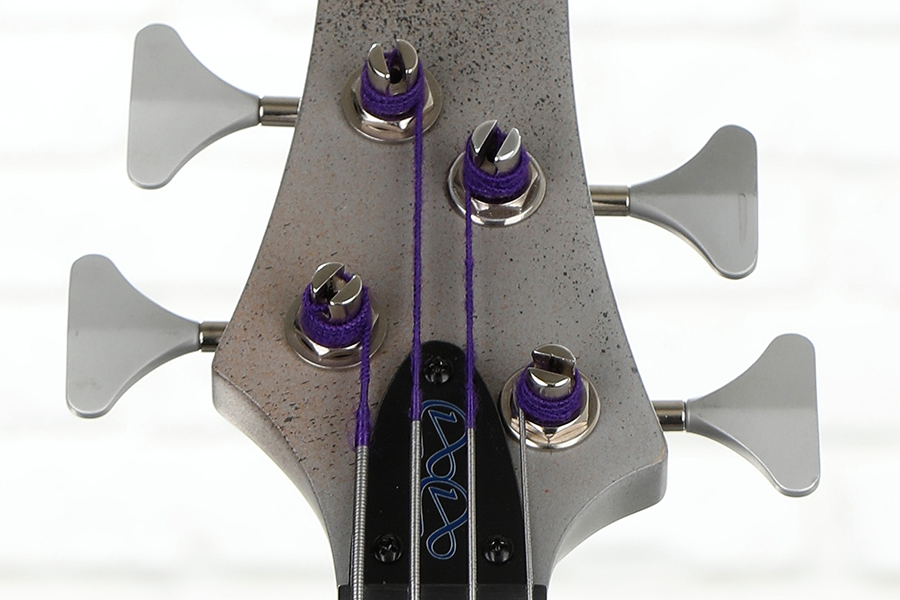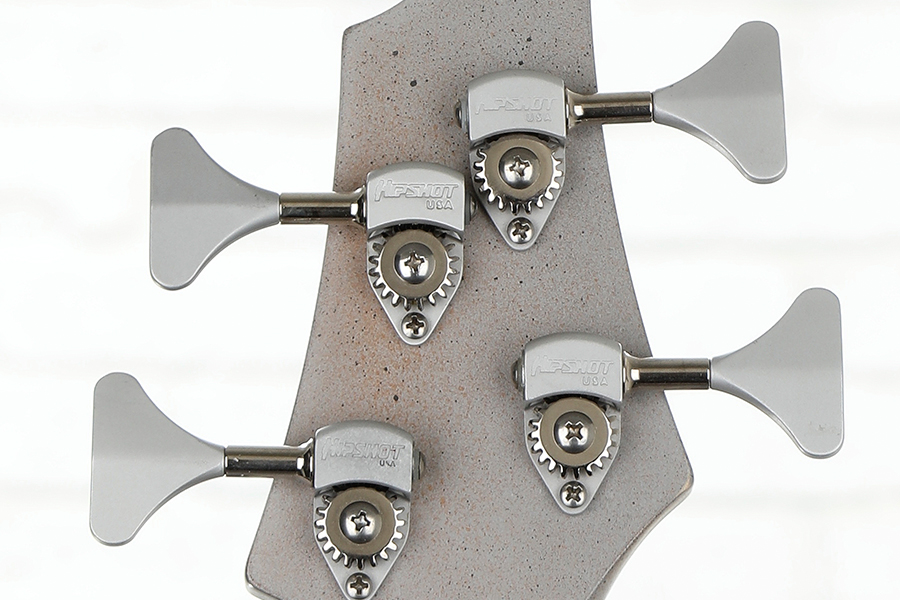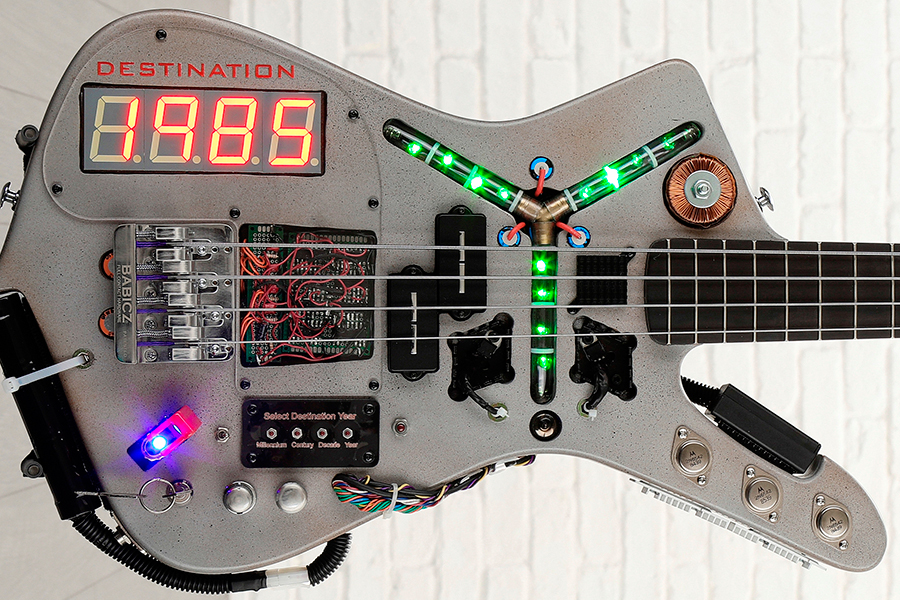 You'll also like:
PRS Offers an Affordable Big Voice Acoustic Guitar
Lava Pro Me Guitar Offers Professional Stage Sound
Kurt Cobain's 'MTV Unplugged' Guitar Set For $1 Million Auction