Positive Grid Drops a Special Edition of the #1 Best-Selling Guitar Practice Amplifier
In Partnership with Positive Grid
Launched in 2013 with the goal of democratising music creation, Positive Grid has come a very long way in precious little time. What began as a small collective of ambitious experts has since grown into a massive global community, uniting guitarists, passionate music lovers and creators from all across the world.
Through the power of mobile technology and innovative design, the brand has unleashed a slew of cutting-edge music creation gear, free apps, and advanced audio platforms, all of which make new sounds and ideas accessible to everyone. Behold, their latest masterpiece, a special edition of their best-selling smart practice guitar amplifier. Spark Pearl, a rare gem that combines style, technology, and performance with resounding precision, and even doubles as an HD Bluetooth speaker. Pick one up to bring some pure magic into your life.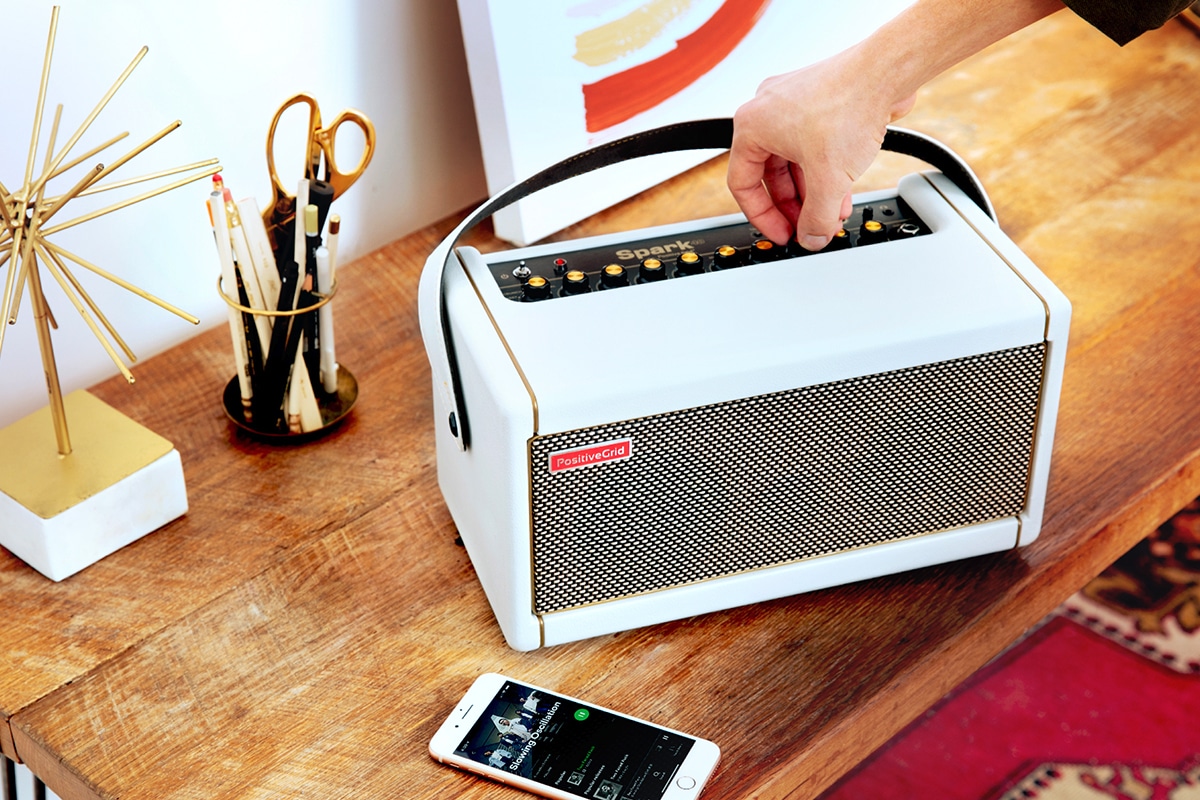 Available in limited supply, Spark Pearl is designed for guitar and bass players of all skill sets and experience levels. Like its best-selling predecessor, the practice amp offers over 10,000 tones, smart jam capability, voice command, auto chords, home recording, full-range sound, and more. Sync it with an accompanying app to discover an epic array of practice and playing options, such as learning new songs, jamming at home, exploring favourite tones, or even sharing original tones of your own. The gear and amp are so smart and compatible that they can pick up on your specific playing style, thereby generating authentic bass and drum sounds to accompany you as you play.
While enhancing your audio signal, Spark Pearl simultaneously enhances your surrounding decor. Gorgeously styled, it features a snowy white finish with gold piping along with a custom, contrast-stitched carrying strap. As a direct result, the practice amp adds a palpable aesthetic dimension to any room, home, office, or creative space. Matching that great look is the authentic tones it offers, the kind that continues to distinguish Positive Grid from their peers. Then we have the amp's built-in alter-ego, which takes the form of an HD Bluetooth speaker and can be used for casual listening, streaming music, and entertaining. Thanks to its portable form factor, there's really no place (within reason) that you can't put Spark Pearl to use in one form or another. This gear and its firing on all cylinders, making it an essential addition to your modern audio arsenal.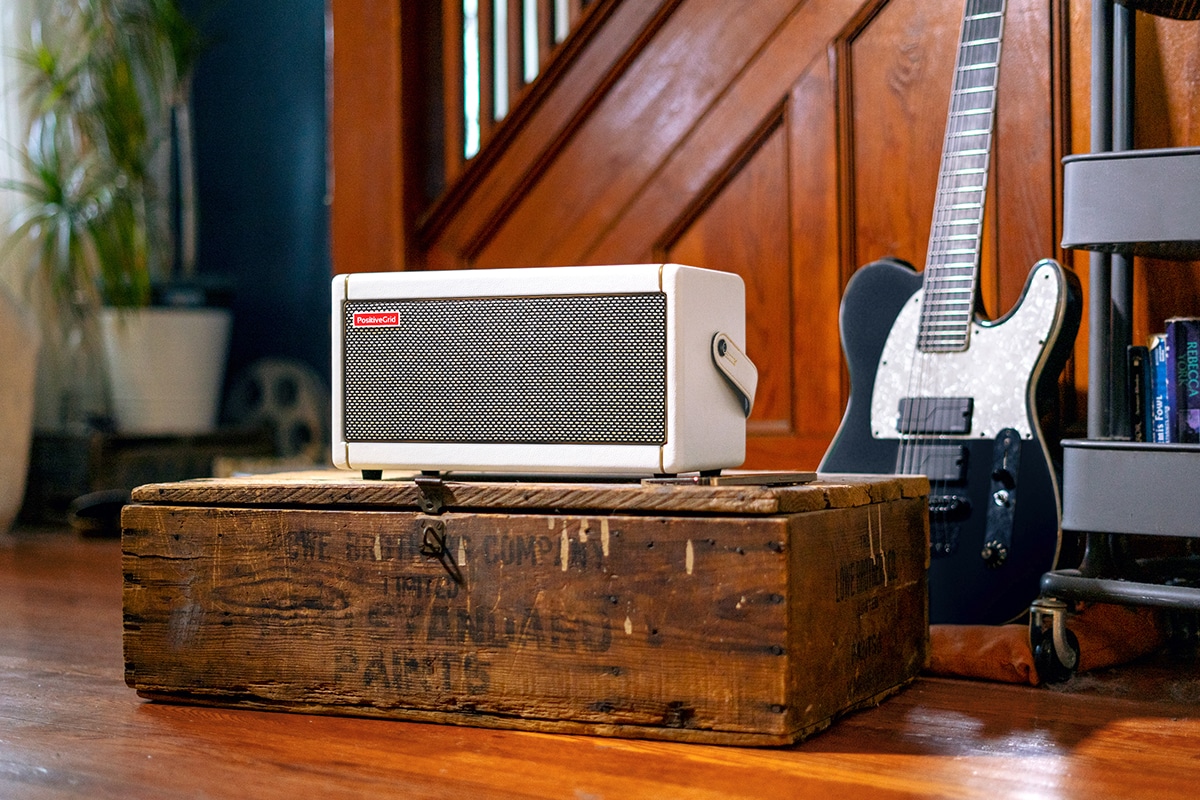 Stylish design, top-shelf performance, app compatibility, and versatile functionality are just a few core tenets of Spark Pearl. Use it as a practice amp or HD Bluetooth speaker and relish its distinctively modern aesthetic, one that's guaranteed to spruce up the surrounding area. This is the exact kind of gear that keeps Positive Grid at the forefront of audio, pushing the boundaries of music creation while retaining a distinctly stylish edge. Spark Pearl is limited, so grab one while you can.