PRS Offers an Affordable Big Voice Acoustic Guitar
If you're a fan of some of the world's best guitar players—musicians like Carlos Santana, John Mayer, Al Di Meola, Dusty Waring, and John McLaughlin—then you're probably familiar with the PRS brand. For the last 35 years, Paul Reed Smith has made some of the best guitars in the music industry. But while you may be enamoured with this brand, affording the same USD$1,000 plus guitars that the best play is a different matter. However, PRS makes more accessible and affordable instruments as well, like the Big Voice Acoustic Guitar.
You'll also like:
Lava Pro Me Guitar Offers Professional Stage Sound
Kurt Cobain's 'MTV Unplugged' Guitar Set For $1 Million Auction
MINIM Podium Stand Beautifully Displays Your Guitar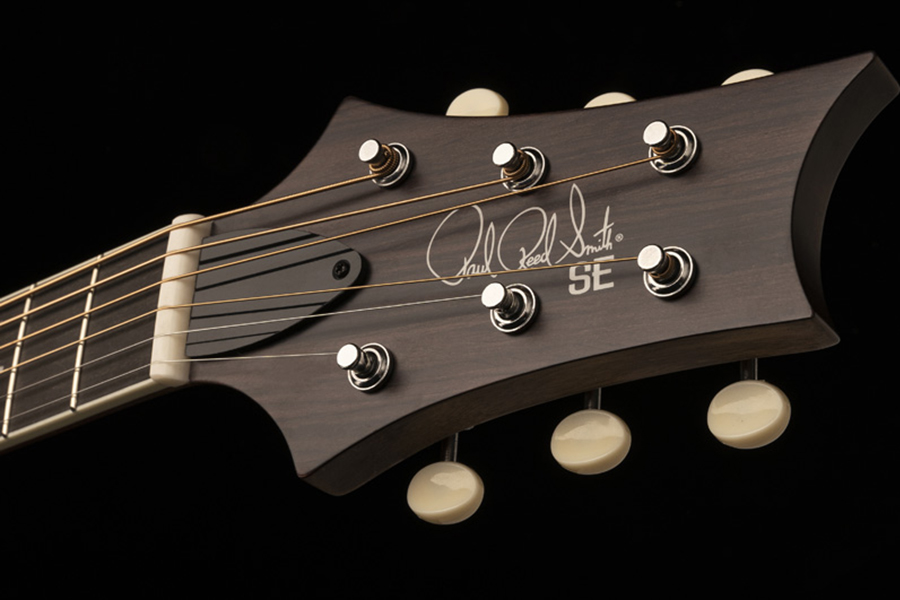 But just because they're affordable doesn't mean they're not made of quality materials to exacting standards. The PRS SE P20E, a parlour-sized acoustic guitar, features an all-mahogany construction. It comes in three satin finishes with herringbone rosettes and accents. The fretboard and bridge are made of ebony. You'll also appreciate the high quality of the bone nut and saddle and the PRS trademark bird inlays.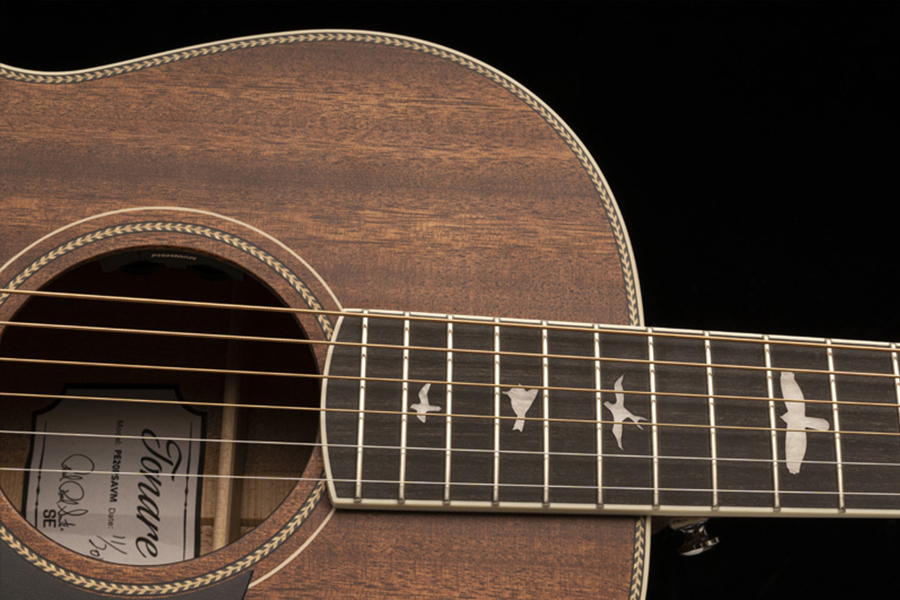 The sound is what really sets this guitar apart from the rest. Using the PRS hybrid "X"/Classical bracing, the guitar's top is able to freely vibrate, which results in a warm yet bold tone. You can also plug it in, using the Fishman GT1 pickup system. The under-saddle pickup and soundhole mounted preamp make it easy to access the volume and tone controls. This is a guitar you can play on your couch at home for friends, or on a stage for thousands of fans. The "Wide Fat" neck design makes it more comfortable to play this guitar. The strings are also spaced for fingerstyle players. The scale length comes in at 24.72 inches, allowing for easier stretches and complex chord shapes. At just USD$500, this guitar is a deal. It comes available in three body shape options—Angelus Cutaway, Tonare Grand, and Tonare Parlor—and three colour combos—Black Top, Charcoal, and Vintage Mahogony. With the PRS SE P20E, you can play like a pro without having to spend like a pro.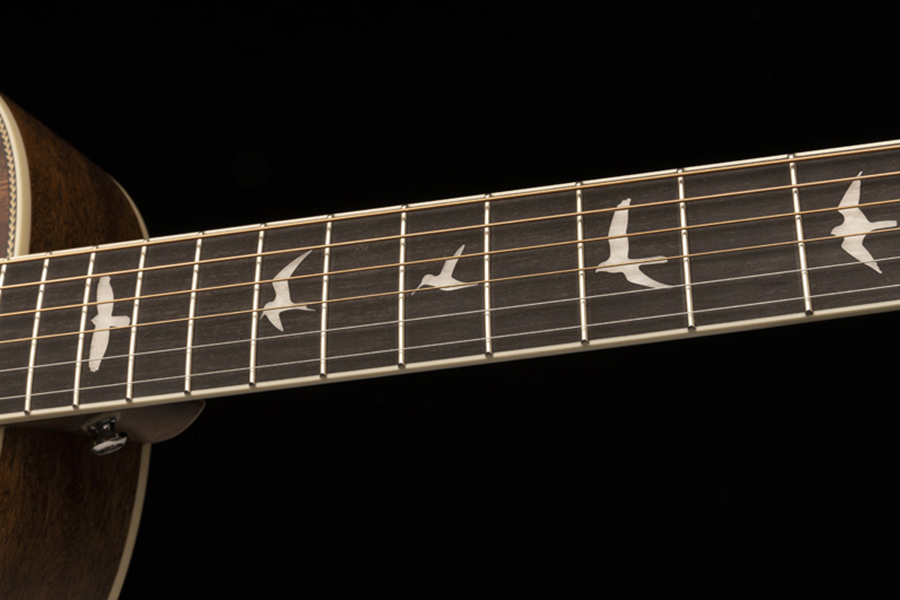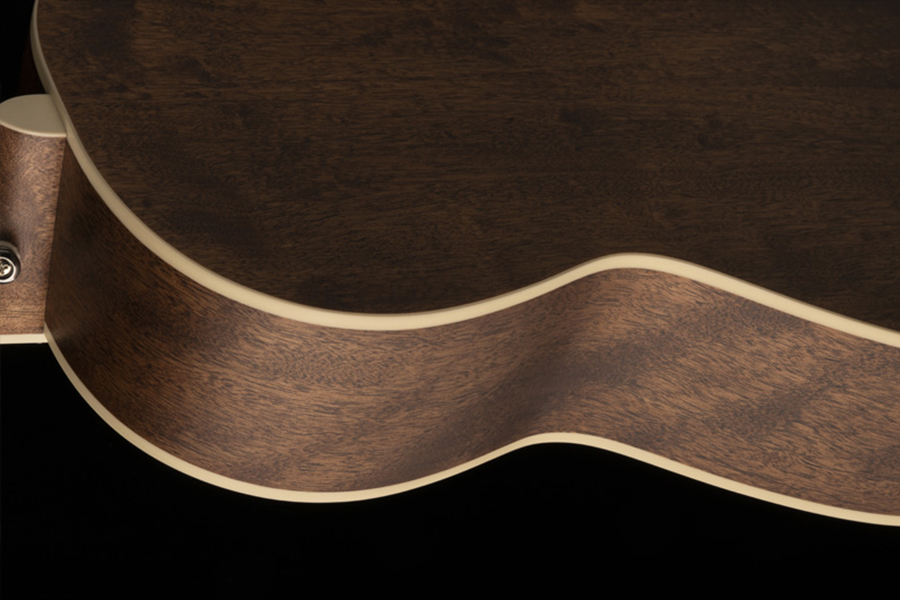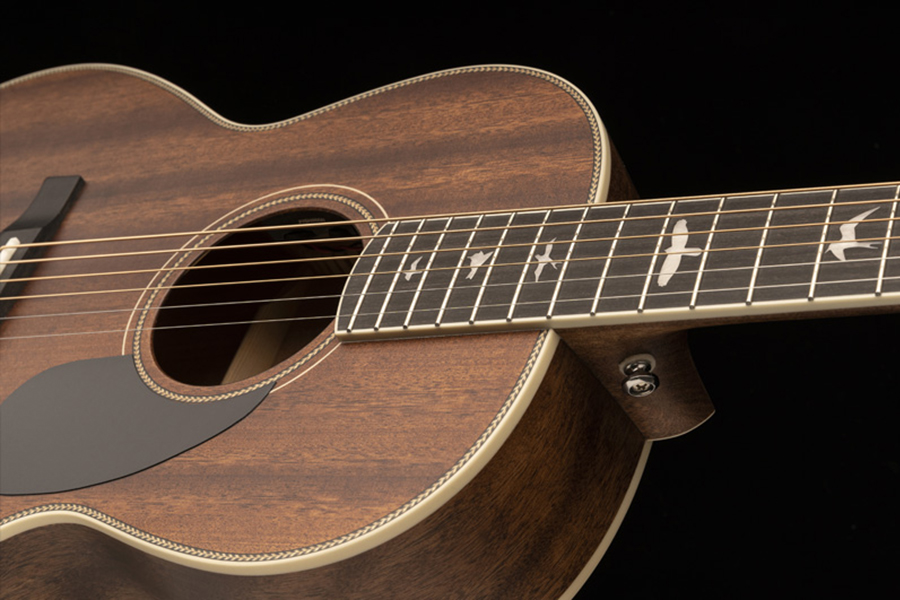 You'll also like:
Lava Pro Me Guitar Offers Professional Stage Sound
Kurt Cobain's 'MTV Unplugged' Guitar Set For $1 Million Auction
MINIM Podium Stand Beautifully Displays Your Guitar