Roland Digital Aerophone Pro Has 300 Sonic Presets & 10 Drum Kits Built-In
You enter a smoke-filled room. Tables are set with people sitting around them, enjoying drinks and conversation. At the bar, a bartender is wiping down the counter between orders. Up on the stage, a group of musicians are playing out the music you've come to listen to. Center stage is a musician playing an instrument that you could hardly imagine if you weren't seeing it for yourself. It has a mouthpiece like other woodwinds, but that's the only resemblance to other instruments.
A series of buttons positioned on a grey bar allows the musician to play the desired notes. With a click of a button, the instrument switches sounds, almost as if an entire brass and woodwind section was at musician's disposal. And the truth is, that this instrument is exactly that. The Aerophone Pro, designed by Roland Digital, takes Aerophones to the next level.
You'll also like:
10 Classic Drum Songs You Can Learn in 10 Minutes
No Drumkit? No Worries, PocketDrum 2 Has You Covered
Jack Bluetooth Guitar Port Jams for Audience of One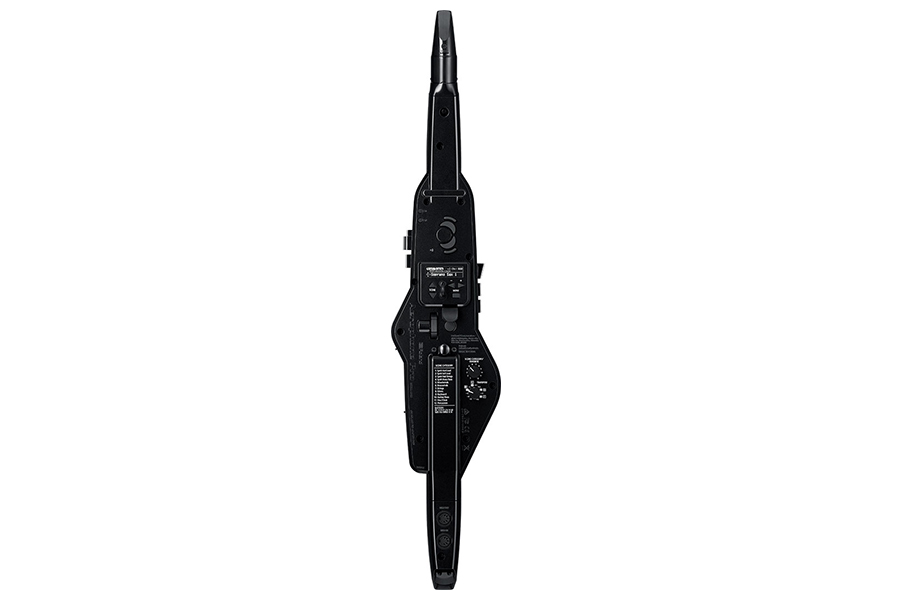 In case you didn't know already, Aerophones have been around since 2016. Things haven't changed too much for the digital instrument, but the new Aerophone has dressed up a bit. The body is streamlined and aluminum accents given even more sophistication.
Expert wind players have jumped in to provide feedback that has "led to many thoughtful improvements that substantially enhance the instrument's look, feel, sound, and playability." Because it's a digital instrument, the fingering can be customized to a player's preferences. It also has a MIDI input to use footswitches. Roland also improved the breath and bite sensors for increased responsiveness and expression. The Aerophone Pro comes with 300 sonic presets as well as 10 drum kits. Plus there's enough memory for users to store literally over a thousand creations.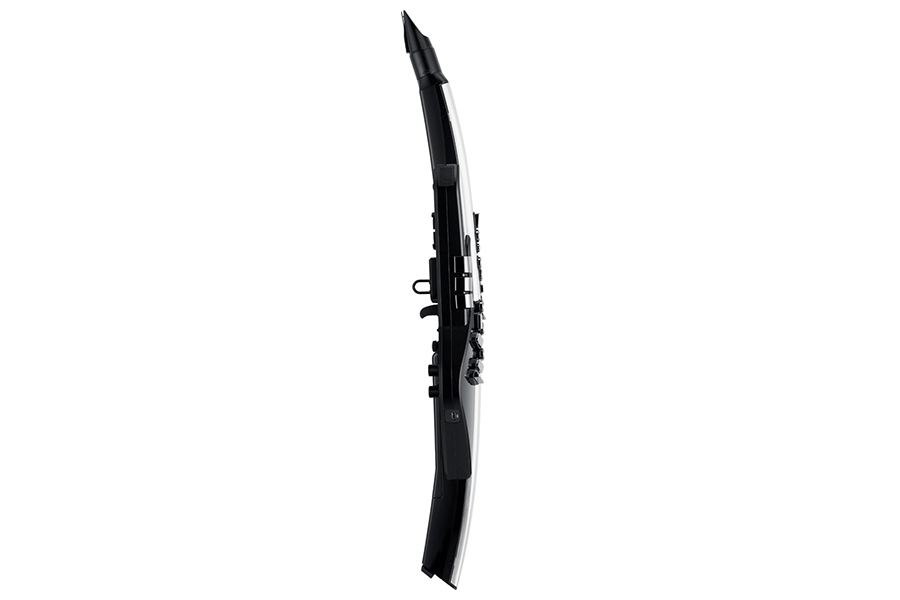 Roland's new Aerophone is battery powered and has two built-in speakers. It can connect to a powered amplifier or a studio desk using the output jack or Bluetooth MIDI. It also features a headphone jack. Weighing just 2.5 pounds, it is completely portable. Available now, the Roland Digital Aerophone Pro retails for USD$1,499.99.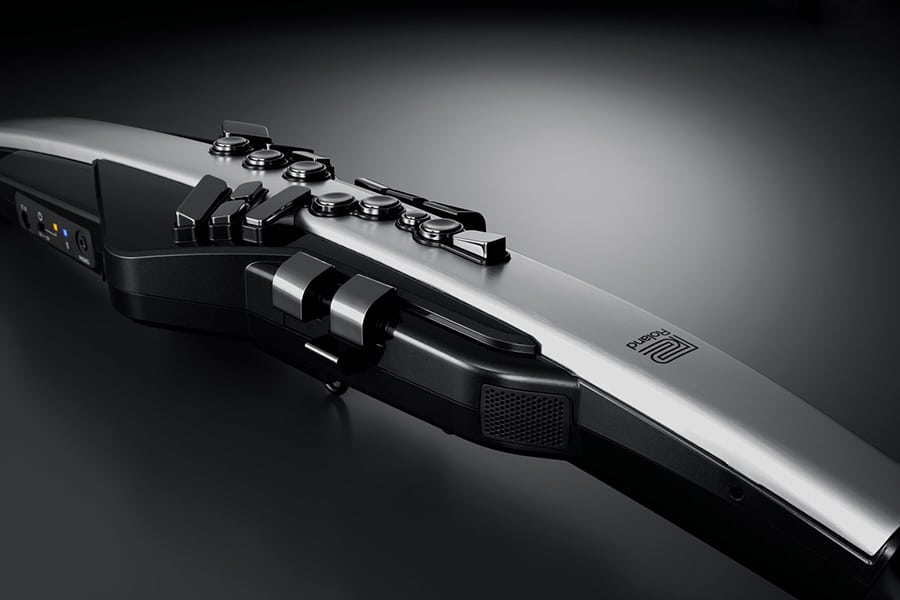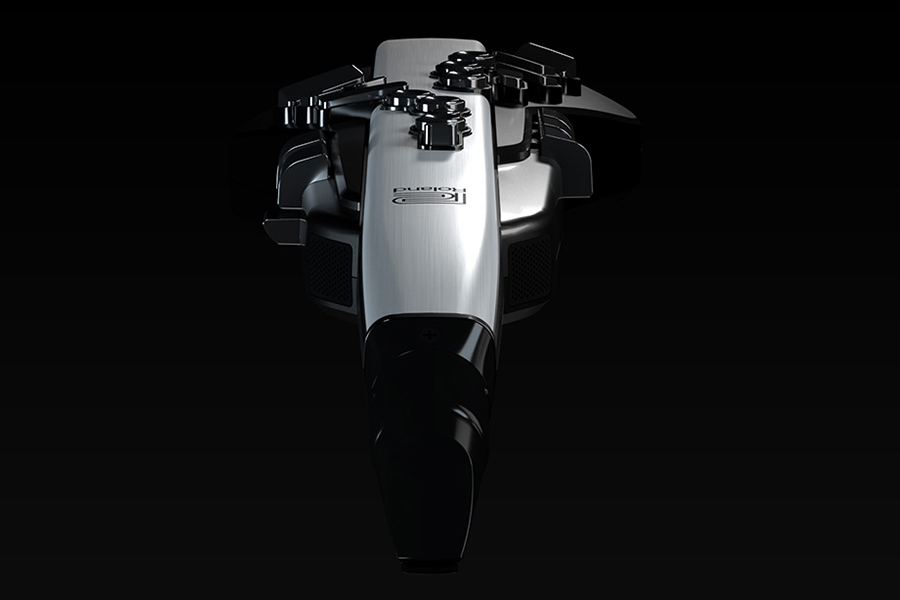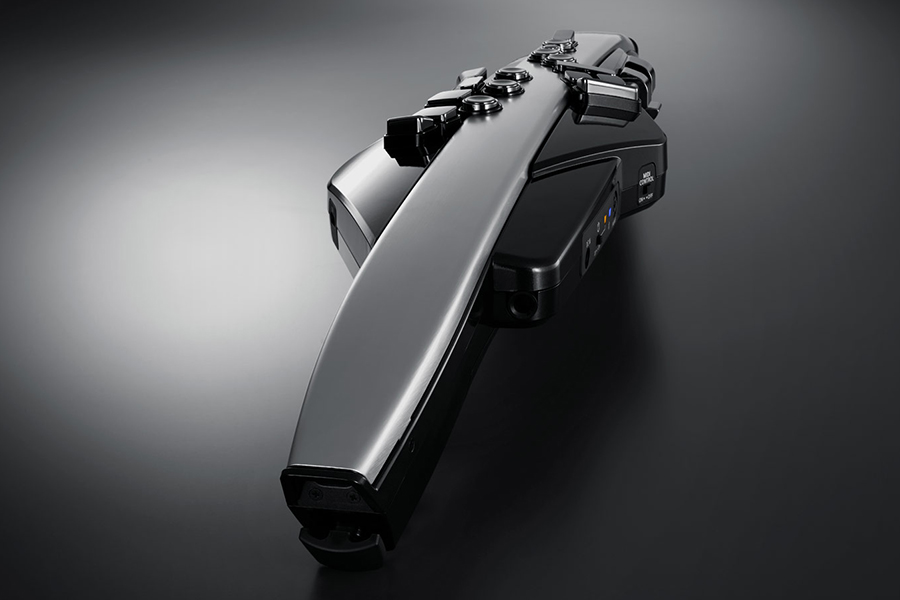 You'll also like:
10 Classic Drum Songs You Can Learn in 10 Minutes
No Drumkit? No Worries, PocketDrum 2 Has You Covered
Jack Bluetooth Guitar Port Jams for Audience of One