Spotify's Car Thing Upgrades Your Dashboard for Just $6.99
Is it time to ditch the aux? Earlier this week, Spotify introduced us to Car Thing; an all-new sound system gadget that turns your car dashboard into a walking, talking Spotify mega player. Now, unfortunately, Car Thing is only available in the US at the moment. But, for those who do live in 'murica, check your emails because a select number of paid premium Spotify subscribers have just been invited to score one of these devices for just $6.99.
You'll also like:
Bang & Olufsen Unveils First Wireless Gaming Headset – Beoplay Portal
Tidal's Bugatti Royale: Literally the 'Bugatti of Home Audio'
Never Stop Listening with these 4 Marshall Products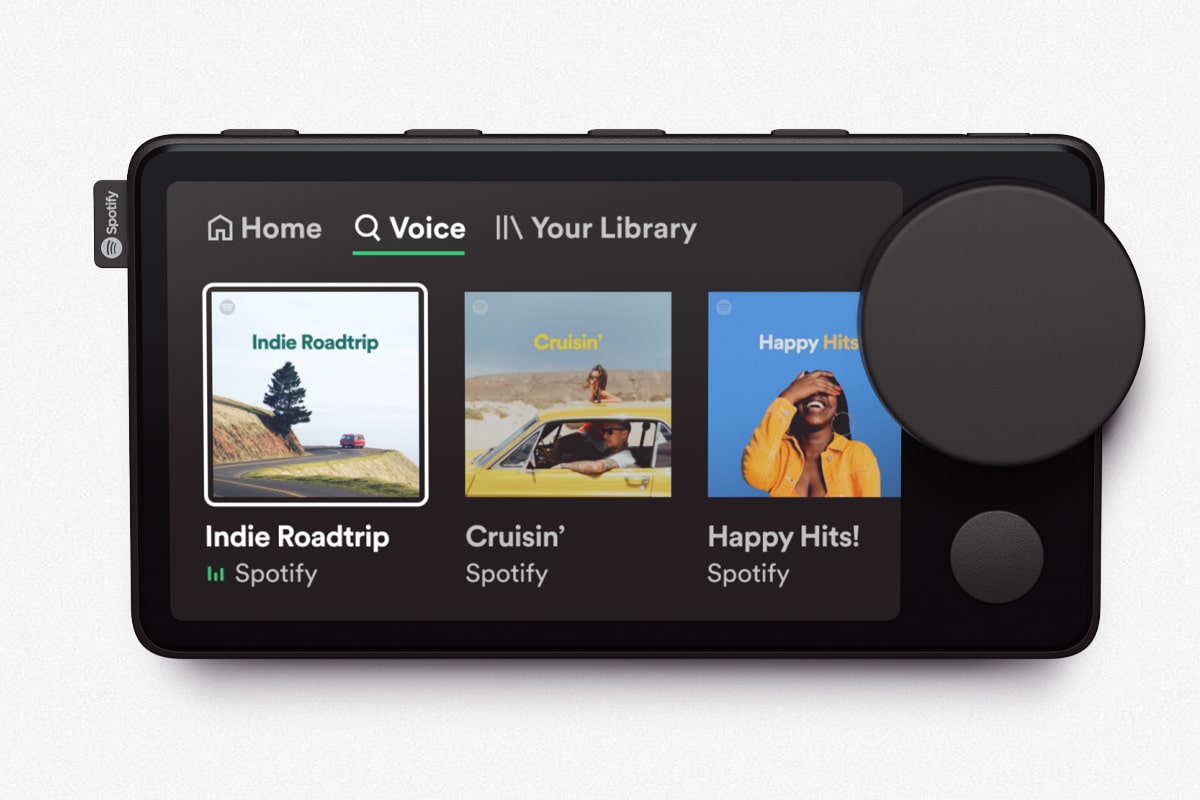 The Spotify Car Thing connects to your vehicle via a cable and power adapter that links the device to a 12V outlet. Once powered, you can connect Car Thing via Bluetooth, creating an immersive, all-in-one system for on the go. Built with a sturdy unibody design for durability, the matte-textured rubber details make it easy to navigate. The device also features tactile navigational controls such as buttons, a dial, and a back button, all durably constructed for repeated use, and better yet, it's controlled by voice. The Spotify Caar Thing measures 4.6″ x 2.5″ and weighs as little as 96g.
If your inbox is looking a little bare, you can join the waitlist here and put your name down to be one of the first to try out the Car Thing. Unfortunately, from what we've heard, the Spotify team is very focused on just this limited release. This means it'll be a hot minute before we see any down in Australia or available for its regular retail price of $80. "Our focus is on this limited release," a Spotify spokeswoman said. "We will share more information about future plans as they become available."
In our humble opinion, the whole thing's probably a bit of a waste of time for Spotify. With the influx of Apple Carplay and the integration of smartphone's into vehicles, the Car Thing will likely be obsolete before it even begins. Maybe, if you're driving around in a classic sports car or some old beater it'll come in handy but, even then, wouldn't you rather listen to the dulcet purs coming from your choked up 1988 Pontiac Fiero?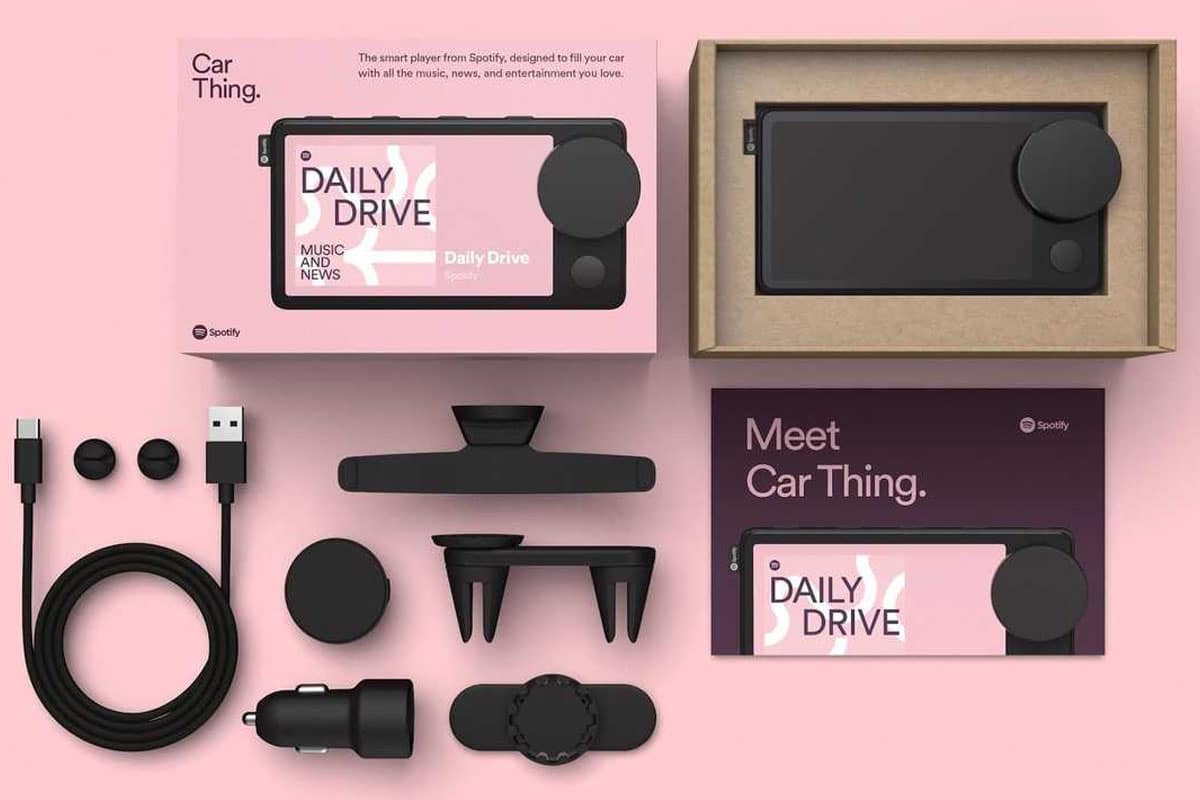 Basically, Car Thing is a smart player designed and manufactured by Spotify that'll sit on your dash, connecting to your speakers making it easy to fill your car with music, news, podcasts and more. Spotify has flirted with the idea of physical products in the past, but Car Thing marks its first legit hardware. It'll be interesting to see how the soft launch goes and if we'll see some more physical products from the streaming service giant.
You'll also like:
Bang & Olufsen Unveils First Wireless Gaming Headset – Beoplay Portal
Tidal's Bugatti Royale: Literally the 'Bugatti of Home Audio'
Never Stop Listening with these 4 Marshall Products