UK's Sounds Magazine 1981, 100 Top Punk Songs of All Time Rankings
While the jury's still out as to when punk officially started and when it died, the genre's enduring legacy and influence are pretty much beyond dispute. Not only that, but the best songs from bands like The Clash or Ramones haven't lost any of their vitality in the time since they first debuted. That gives punk a sense of lasting relevancy among new generations, the kind of which makes genres like disco look downright dated by comparison. That is to say, there's no real kitsch factor or nostalgia involved here. This is epoch-making music that's just as raucous and cool now as it ever was.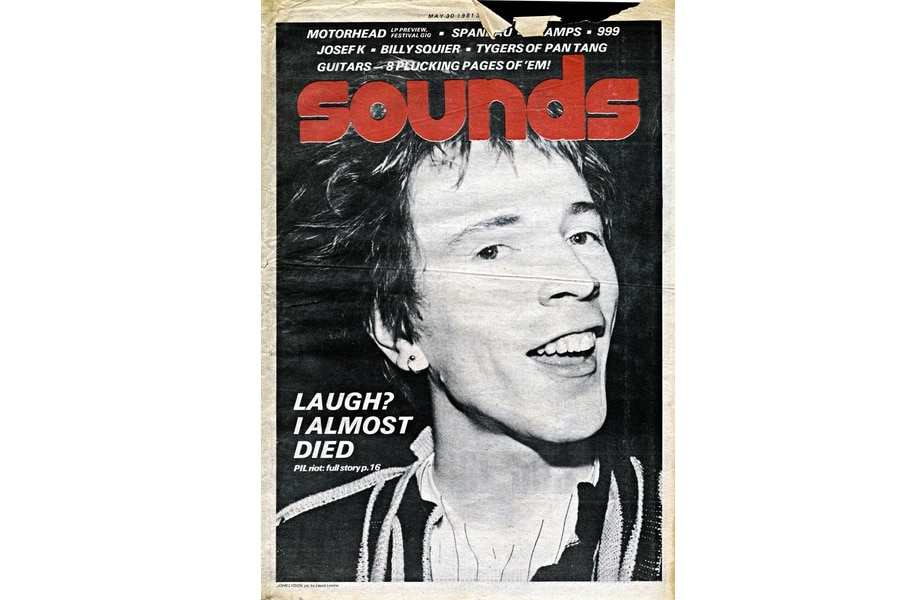 By the early 1980s, punk had helped pave the way for genres like post-punk and new wave, but there was still plenty of hardcore flavour to go around. Keeping its fingers on the pulse of everything was the UK's Sounds Magazine. Founded by two former Melody Maker veterans, the magazine was among the first to cover punk music in a respectful and meaningful way.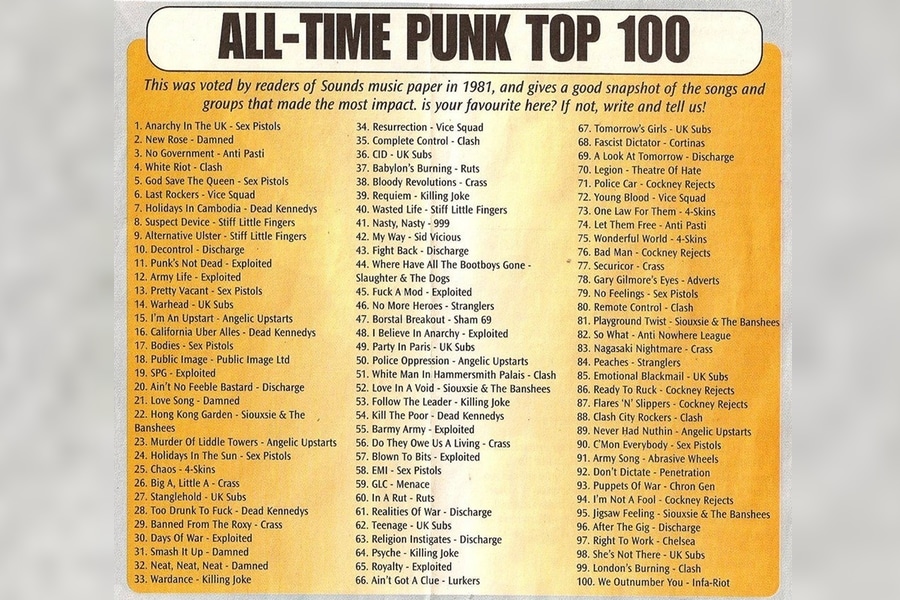 As one of the genre's leading authorities, Sounds Magazine released an All-Time Punk Top 100 list in 1981. On it, you'll find names like Sex Pistols, Killing Joke, The Clash, Dead Kennedys, The Damned, and more. Scope the image to see the list in full, and click the provided link to snag the Spotify playlist.