Oregon Trail Game is Back for Another Adventure
Back in 1971, Don Rawitsch, Bill Heinemann, and Paul Dillenberger worked with the Minnesota Educational Computing Consortium to produce a series of educational computer games. The first of the series came out in 1974 and it put the player in the role of a wagon leader guiding a party of settlers from Independence, Missouri, to the Willamette Valley in Oregon in 1848. Titled "The Oregon Trail," the game has been through several iterations, has had a few spin offs (like "The Yukon Trail" and "The Amazon Trail"), and even lead to successful merchandising (like the "You have died of dysentery" T-shirts). In February, retailer Target brought the game back on a handheld version that it has been selling for $24.99.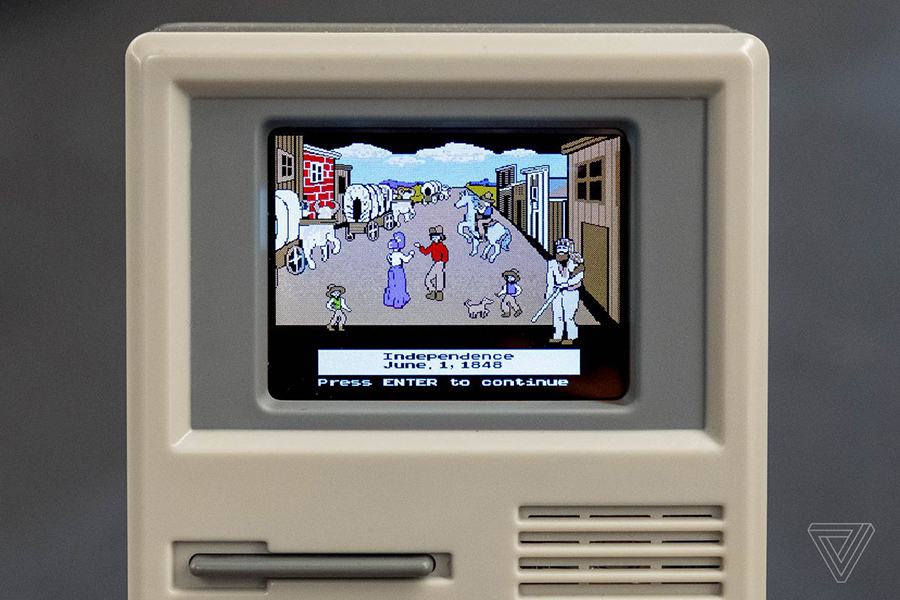 The device was put together by Target in partnership with Big Fun. The beige body is reminiscent of the first Gameboys, and it's filled with nostalgia. The protruding floppy disk is actually the power button. The eight-bit audio is heard from the speaker on the right. Buttons for enter, yes, and no control the game. There's also a button for the volume and a wagon key that is used when you want to stop to rest, hunt, trade, or learn about each historical stop along the trail. The game brings back all the fun of the original, with the ability to walk around while hunting and the random pop-up alerts that tell you someone has broken a limb or contracted a case of cholera. You play the game by choosing your starting career—which comes with different skills—and then picking five travelers. Then load up the wagon and set out. You'll be confronted with different choices and challenges along the way.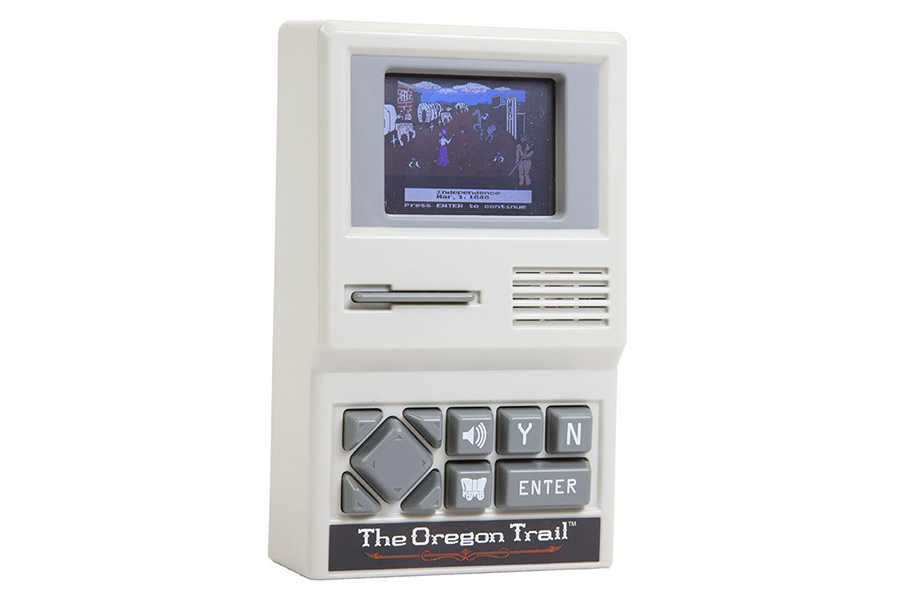 If you're looking for a bit of elementary school nostalgia, or if you want to play a game and learn a bit of history while you're at it, then the handheld Oregon Trail Game from Target is what you need. Just be careful of the oxen—it's actually a bit sad when they die.