Our Top 10 Interviews of 2020
This year presented us all with the challenge of overcoming adversity. We were reminded to take in everything good that life has to offer, and the theme of resilience rung throughout our interviews this year. Like many of us, the majority of our communication shifted to video-conference, including our interviews, and overcoming the challenges related to this shift is something that everyone can relate to. Trust us when we say this was the weirdest year for celebrity engagement we've ever had.
When all else fails, both exceptional achievements and the people behind those achievements prevails. No matter the challenge we are never going to turn down the chance to interview some of the most interesting people in the game. It was our privilege to get to know these indisputable talents, and if you haven't already, you cannot miss out on these interviews. So whether you're looking for a little extra motivation or you just want to find out the finer details, here are our top 10 interviews of 2020.
You'll also like:
Our Top 10 Interviews of 2019
Our Top Interviews of 2018
INTERVIEW: Damian Lillard talks NBA, Music and What Keeps Him Honest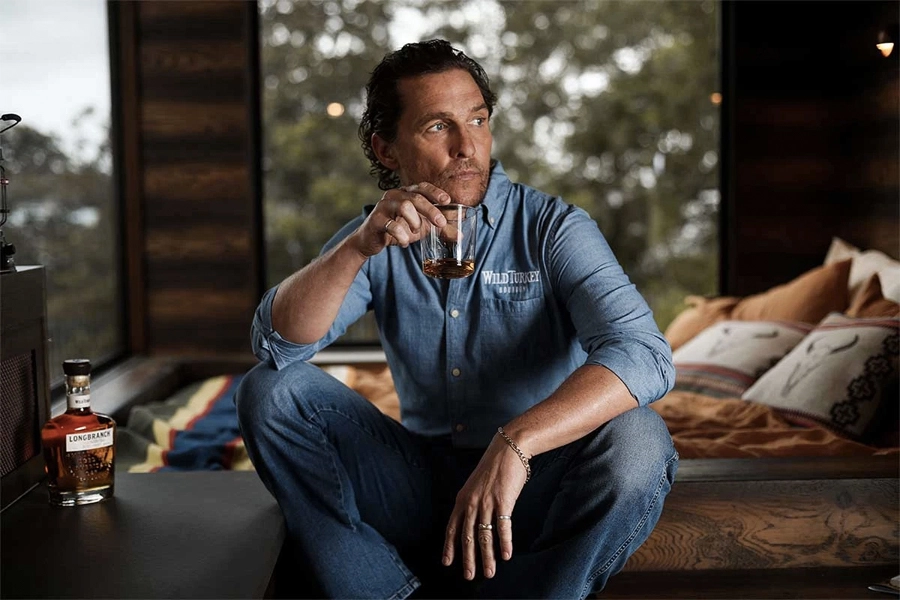 1. Matthew McConaughey
The McConaissance was well and truly thriving this year. We were given the chance to sit down with the Academy-Award winning actor, creative director of Wild Turkey and best-selling author Matthew McConaughey, unravelling unforeseen solitude in the process.
"I'll tell you this, in my acting career, I've gotten more results when I quit giving a damn about the result," he said. "I got more results when I put my head down and said, just stay in the process of trying to learn and love and do what you're doing. That's when I looked up and all of a sudden, I was like, oh, that trophy's for me?".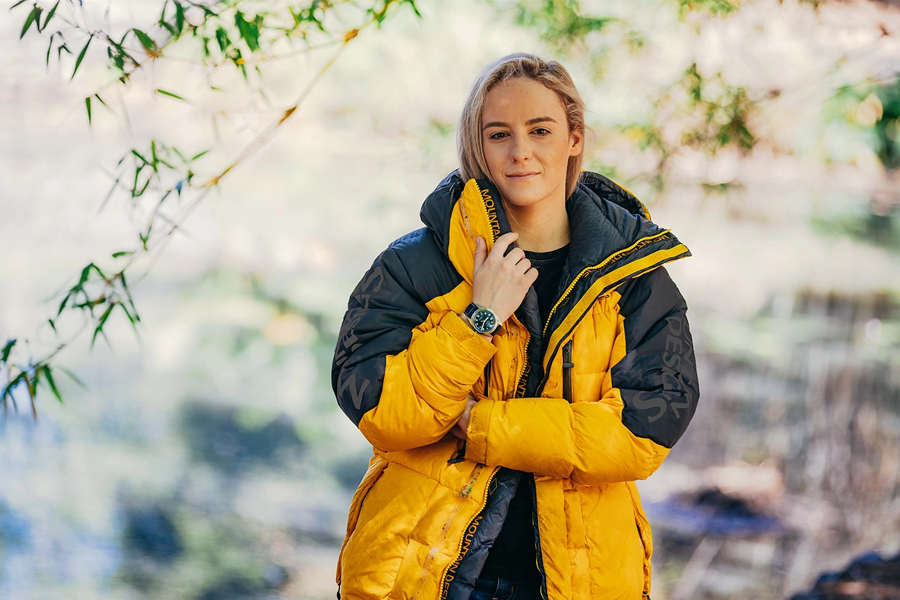 2. Alyssa Azar
When Alyssa Azar became the youngest person to reach the summit of Mount Everest she didn't just break the conventions of what is achievable for young people, she pushed the boundaries of gender. Just like the pioneering women Amelia Earhart and Elinor Smith before her, questions were raised if Alyssa had the grit to make it to the top. But she had prepared for this moment her entire life, facing internal and external pressure was nothing new. From tackling the Kokoda track at age eight to her first major mountaineering summit of Mount Kilimanjaro at just 14, the trailblazer has always had the spirit for adventure.
"You spend a lot of time imagining what it's going to be like and we didn't know if it was going to eventuate until the last hour, because anything can happen on Everest. But when I got there, I knew I was going to reach the summit".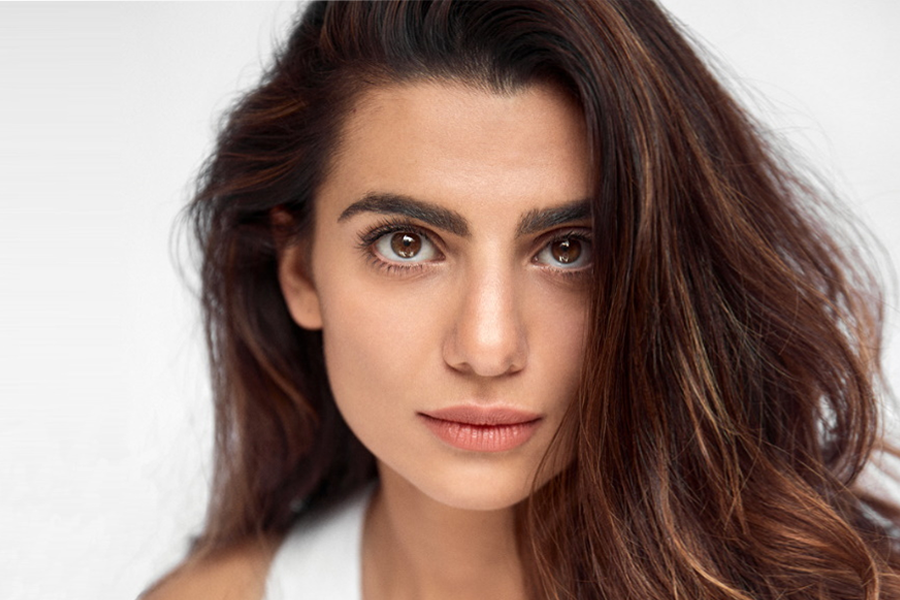 3. Claudia Doumit
You might recognise Claudia Doumit from Amazon's superhero series The Boys. The Australian-born actress joined the cast during the second season as Victoria Neuman, a congresswoman rallying against the Vought corporation and its team of 'supes'. But before Claudia joined The Boys, she appeared front and centre as the first playable female protagonist to in the long-running Call of Duty video game franchise. We were given the chance to speak with Claudia about Call of Duty and Season 2 Spoilers on The Boys.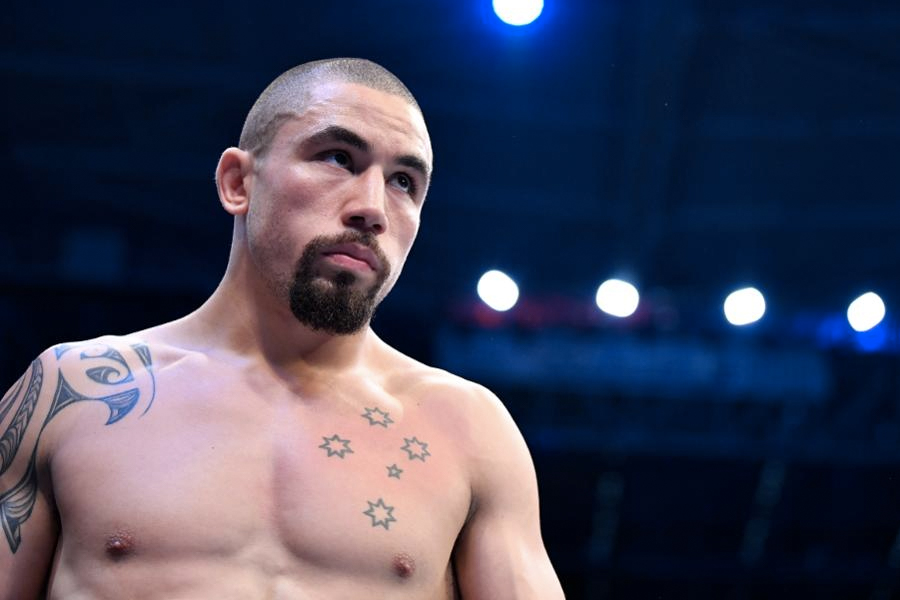 4. Robert Whittaker
One of the biggest names in MMA, Rob "The Reaper" Whittaker has always been a fighter. Born in New Zealand and raised in Sydney's housing commission, Whittaker took to the professional fighting scene in 2008, eventually making his UFC debut in 2012, following a win in the UFC-produced reality TV show The Ultimate Fighter: The Smashes. With an illustrious career that includes 25 wins, 10 knockouts, 5 submissions, an 8 fight win streak and a UFC middleweight title, Whittaker has gone to war with some of the toughest names in the fight game.
We spoke to Whittaker off the back of his disappointing title loss to Israel Adesanya. We now find Robert Whittaker embarking on a new journey to reclaim his throne atop the UFC's loftiest heights.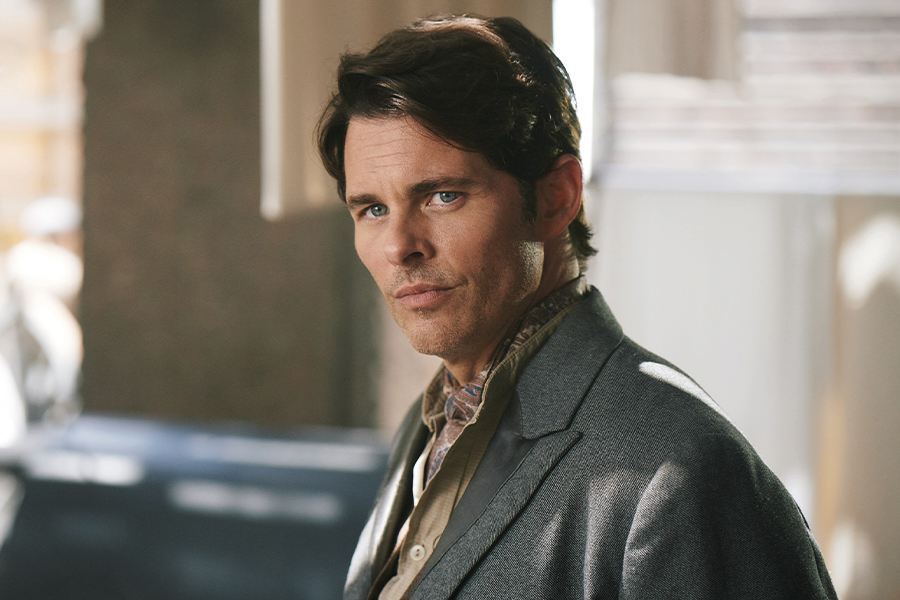 5. James Marsden
We've seen him play Presidents and superheroes, but James Marsden's latest role is perhaps his most important. The Oklahoma-born actor has taken the reins as the founder of Swiss watchmaker IWC Schaffhausen in a new short film series entitled 'Born of a Dream'. We caught up with James before the launch of 'Born of a Dream' to find what it was like to become one of America and Switzerland's most influential horological figures.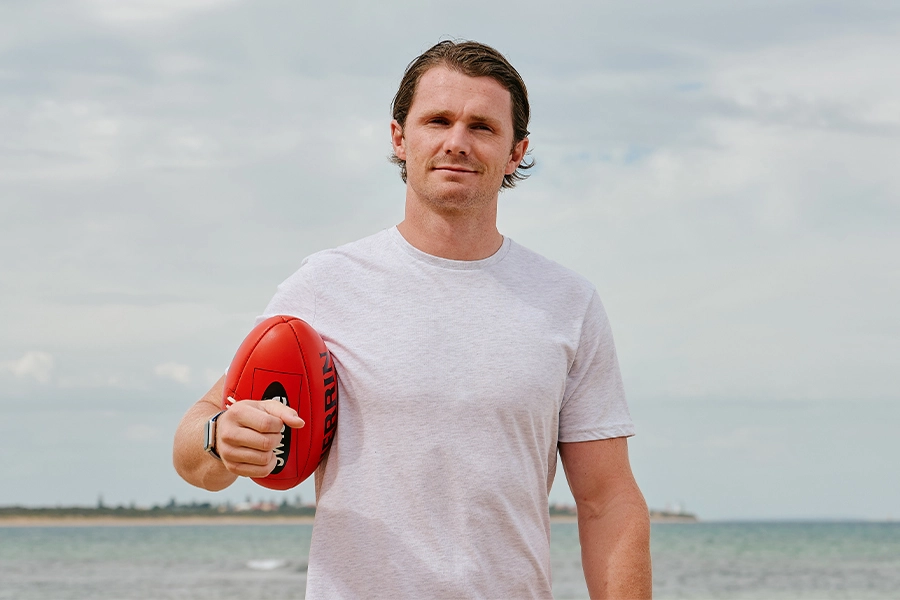 6. Patrick Dangerfield
Patrick Dangerfield is one of those once-in-a-generation type athletes. The AFL superstar is like a mil-spec Hummer with a McLaren engine thrown in for good measure, silky smooth, immensely powerful and unfairly gifted with the ball. When he was hit with the news that the AFL season had been put on hold, the devastating announcement dashed all hopes of a normal season, but all was not lost. We caught up with Danger ahead of the Cats massive preliminary final against Brisbane to discuss the challenges of 2020 and what a victory this season would mean to him.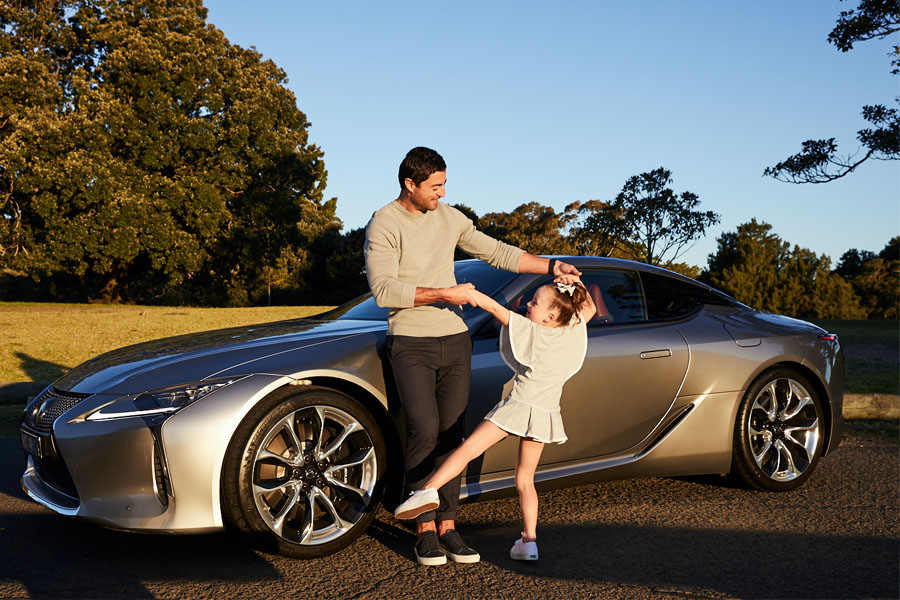 7. Anthony Minichiello
It's been a couple of years since Roosters legend, Anthony Minichiello, donned the tri-colours. Since then, he's been keeping himself busy as a dad and a business owner. Still passionate about his fitness, Mini spends the majority of his time hustling for his fitness application, Minifit. Designed for those with ultra-busy schedules, Minifit offers fast and functional 15 minute workouts that will keep you happy and healthy. We spoke to the legend himself about his new app and the challenges he faced during the pandemic.
"I found that I enjoyed the extra time with my family that we spent cooking, exercising and plenty of worthy time together. I got the chance to evolve my business MiniFit by adapting to the new situation with the pandemic by offering live and on-demand workouts via my website for both kids and adults".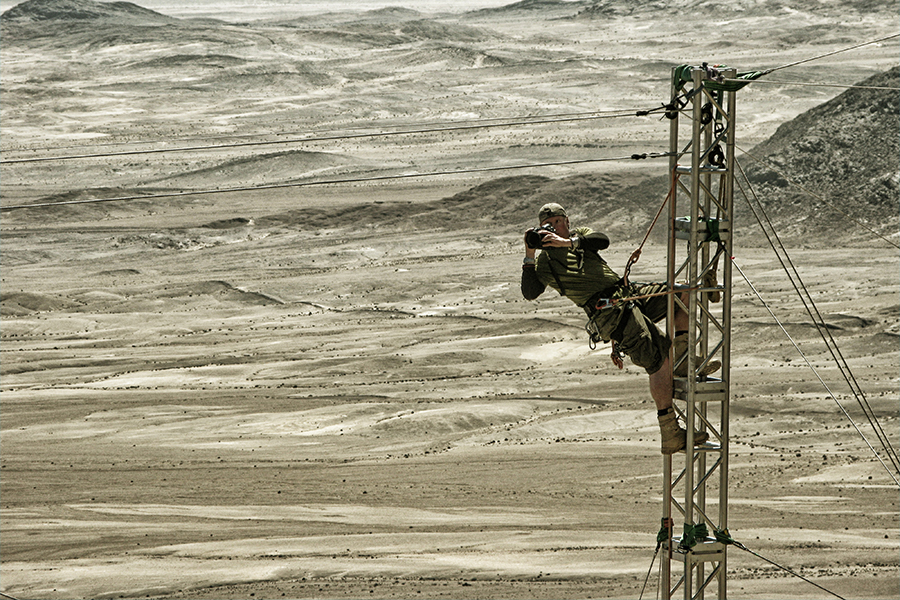 8. Jasin Boland
We spoke to the man behind the camera of some of the biggest and most recognisable images in motion picture history. The still photographer has captured some of the most famous shots in film history, from The Matrix's iconic subway battle to the overhead shot of James Bond's DB5 that headlined the trailer for No Time to Die. Boland's resume reads like a cinephile's hit-list.
"The moment before action is called, the actor is deep inside their character. For me, my golden moments start from that point. If I don't need to, I don't shoot rehearsals, I'm pretty much only interested in the performance an actor gives their director".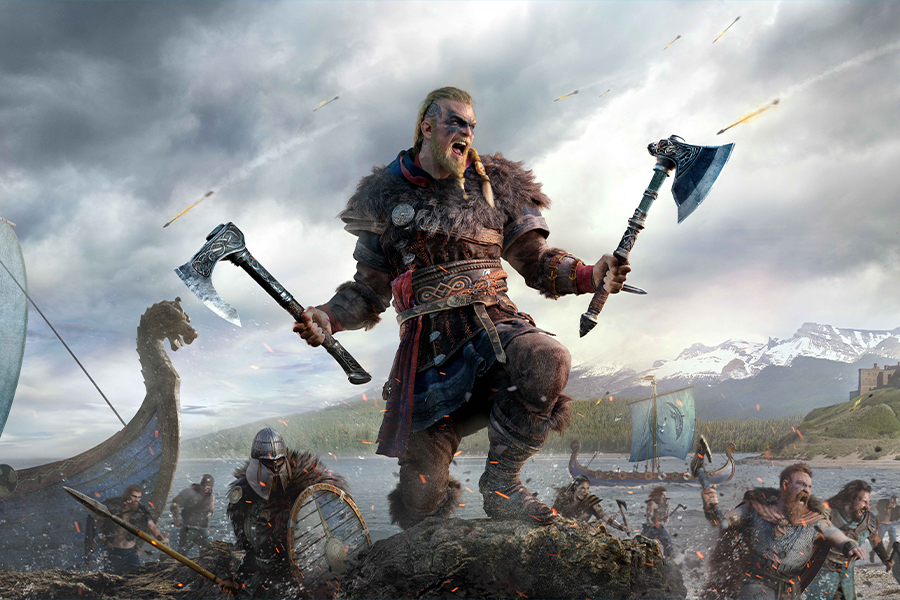 9. Boss Logic
In the countdown to the official unveiling of Assassin's Creed Valhalla, Ubisoft partnered with Aussie artist BossLogic to create an exclusive digital artwork, revealed over an eight-hour live stream. Fans tuned in to see BossLogic create the intricate piece, which slowly, over time revealed the game's setting and time period, along with the main character's design. We spoke to BossLogic, the digital artist who boasts over 2 million followers on social media and a resume that includes partnerships with Marvel to find out why working on the latest instalment of Assassin's Creed was such a dream come true.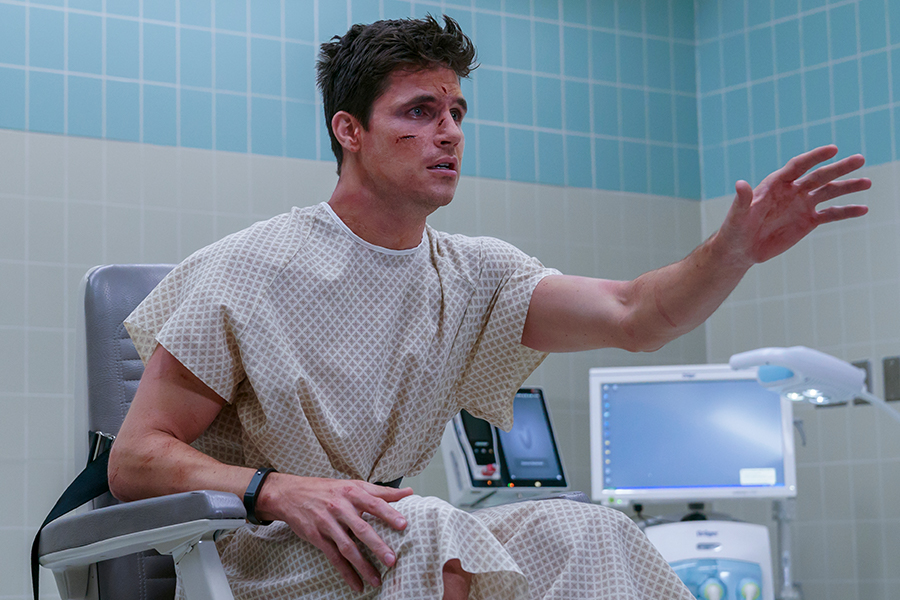 10. Robbie Amell
While it might sound like a far-fetched idea, the notion of being locked in an artificial world is something most of us can relate to. Robbie Amell plays Nathan in the new Amazon Prime Video series 'Upload', a ridiculously good-looking, but ultimately shallow coder, who dies in a freak accident when his self-driving car crashes. In a haste, he is uploaded to a digital afterlife known as Lakeview by his equally shallow and extremely wealthy girlfriend, meaning that she essentially owns him as a person. We spoke with show star Robbie Amell about the new series and what it means to work with comedy king Greg Daniels.
You'll also like:
Our Top 10 Interviews of 2019
Our Top Interviews of 2018
INTERVIEW: Damian Lillard talks NBA, Music and What Keeps Him Honest