Meet PongConnect – The World's First Electronic Interactive Beer Pong Table
Assemble a few glasses, some beer, a flat surface, and a ping pong ball, and you can initiate a rousing game of beer pong. But you don't have to settle for some rickety setup. Thanks to Hong Kong-based PongConnect, the Beer Pong Table is coming into the 21st century with a refresh from the ground up.
You'll also like:
The Official Kings Cup Rules: How To Play and What Each Card Means
The Official Kings Cup Rules: How To Play and What Each Card Means
Behold the 'Super Schooner' That Lets You Carry Four Beers at Once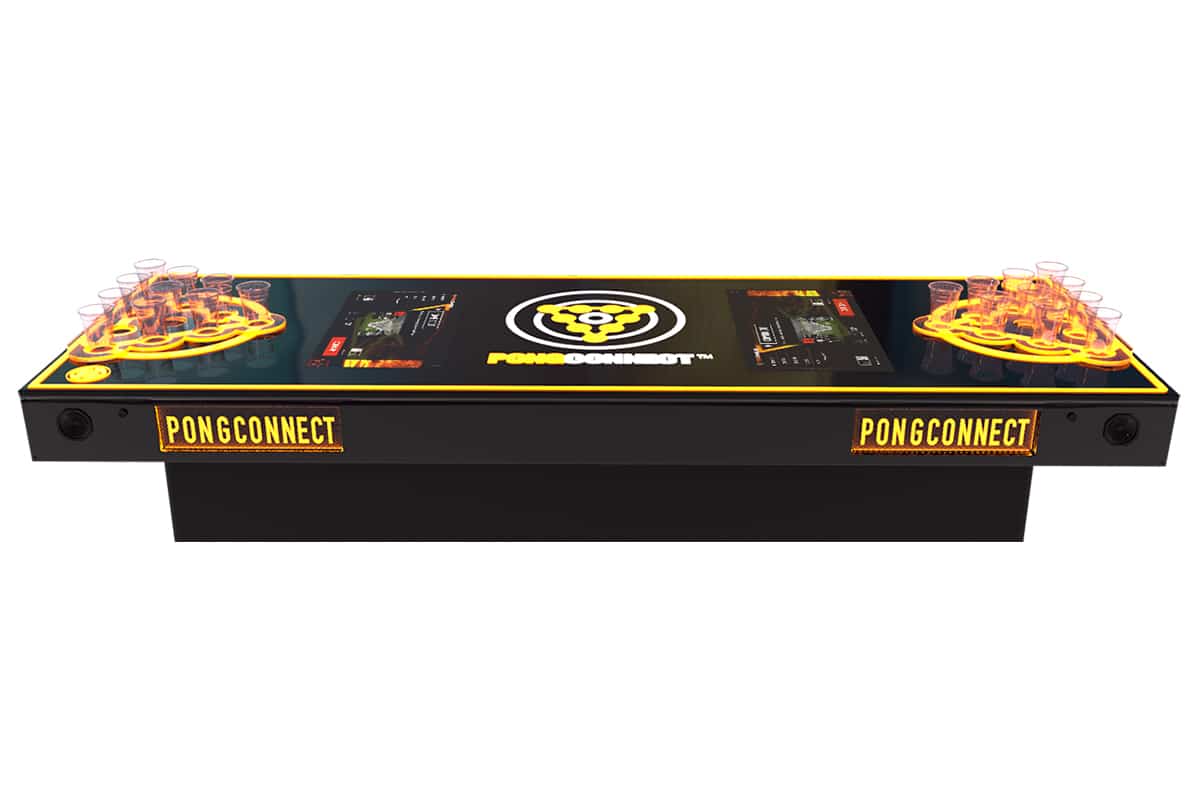 PongConnect's Beer Pong Table offers more features than you could have imagined possible for this classic party game. In addition to a LED display panels and light-up fixtures, the table features RFID detection. Real-time stats and feedback are offered on the displays, and the fully automated gaming system keeps track of gameplay while you focus on your strategy.
The table uses RFID Ball detection technology to not only enhance your traditional game, but to also introduce unique gaming modes, such as Combo Out, Count Up, and Challenge. The table also features the ability to track a player's ranking, stats, and achievement badges all on a personal themed UI display. And with the table's AI in play, arguments over re-racking are done away with. The LED lighting also combines with four speakers to offer another level to the atmosphere. Finally, a companion mobile app lets you track your stats on the go and connect with tables anywhere a game is started.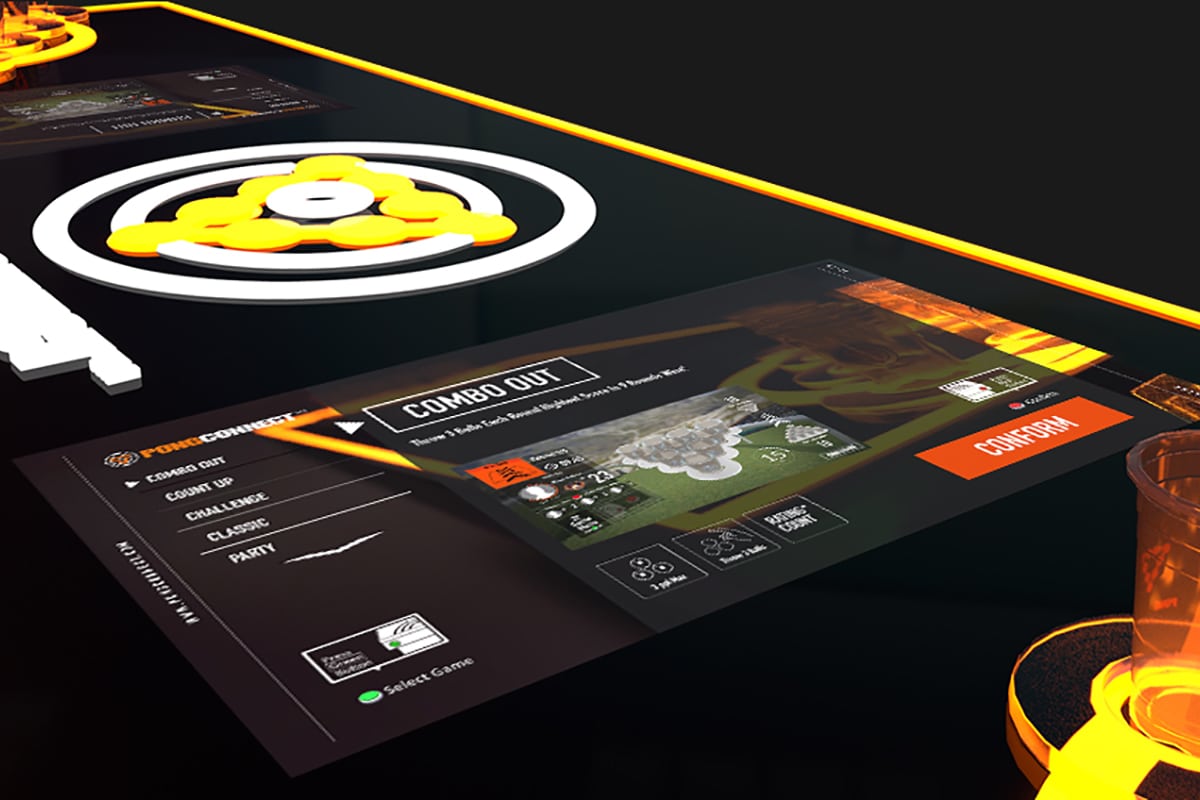 PongConnect is available in 15 countries, with more than 300 outlets. There's also a registered player database that has over 120,000 players. The table measures 2400 mm in length, 800 mm in height, and 780 mm in width—in other words, it will fit perfectly in your Man Cave. PongConnect hasn't shared pricing, but they do ship internationally, so you can get one of these innovative and entertaining tables, and never have to resort to your ping pong table and plastic cups again.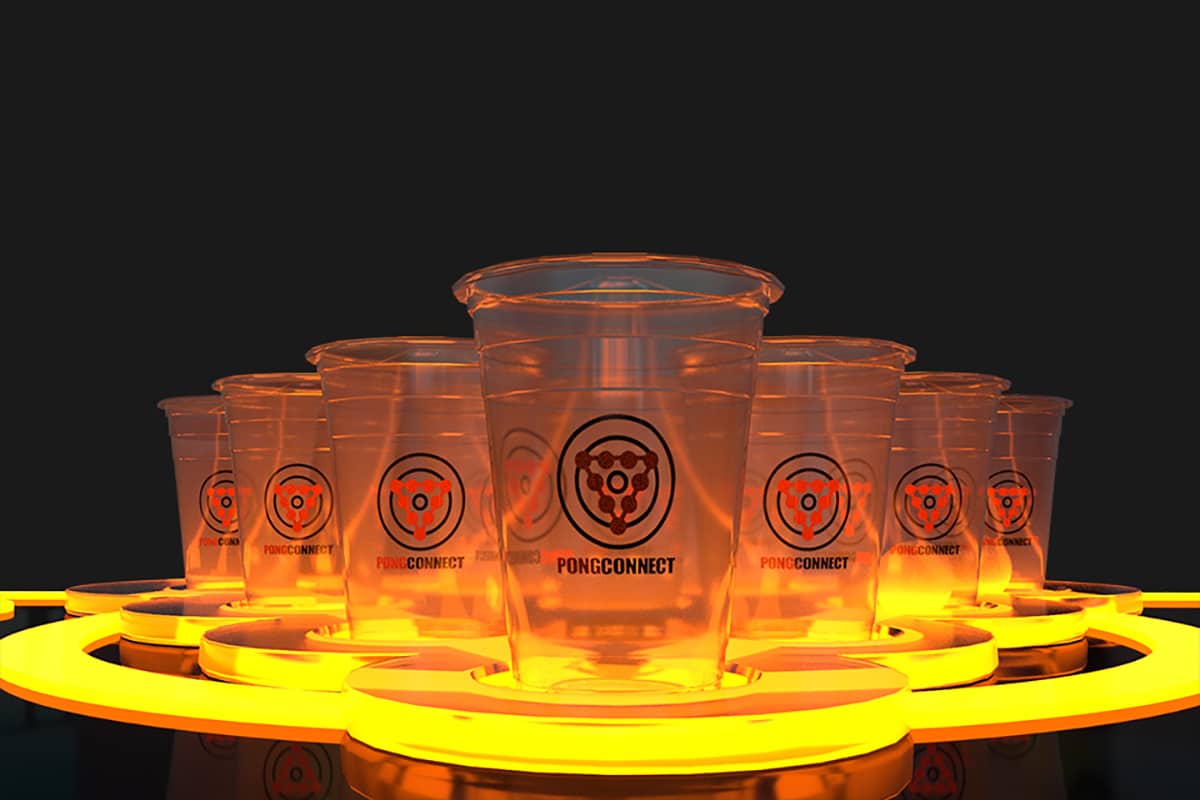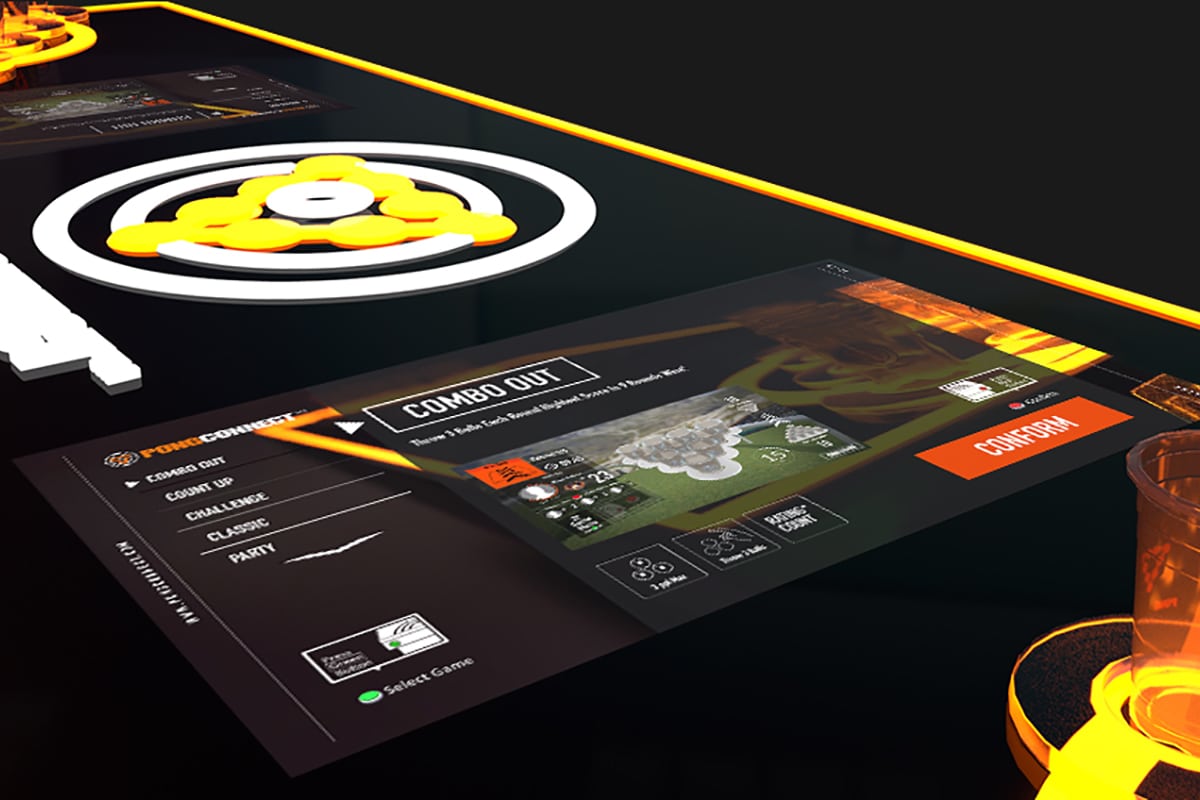 You'll also like:
The Official Kings Cup Rules: How To Play and What Each Card Means
The Official Kings Cup Rules: How To Play and What Each Card Means
Behold the 'Super Schooner' That Lets You Carry Four Beers at Once