2021 Australian F1 Grand Prix Officially Cancelled Again
The 2021 Australian Formula One (F1) Grand Prix has officially been cancelled again. In a statement announced on Tuesday, the event organisers confirmed that the long-anticipated event had once again stumbled at the final hurdle, revealing that the Australian Grand Prix Corporation (AGPC) in conjunction with the Victorian Government and Formula 1 had made the decision to cancel the event due to restrictions and logistical challenges relating to the ongoing COVID-19 pandemic. Neither the F1 event at Albert Park nor the MotoGP round at Phillip Island will happen this year, both axed for 2021.
You'll also like:
Top F1 Driver Salaries for 2021 Revealed
F1 Driver Romain Grosjean's 'Miracle' Escape After Terrifying Crash
The Exhilarating First Trailer for 'F1: Drive to Survive Season 3' is Here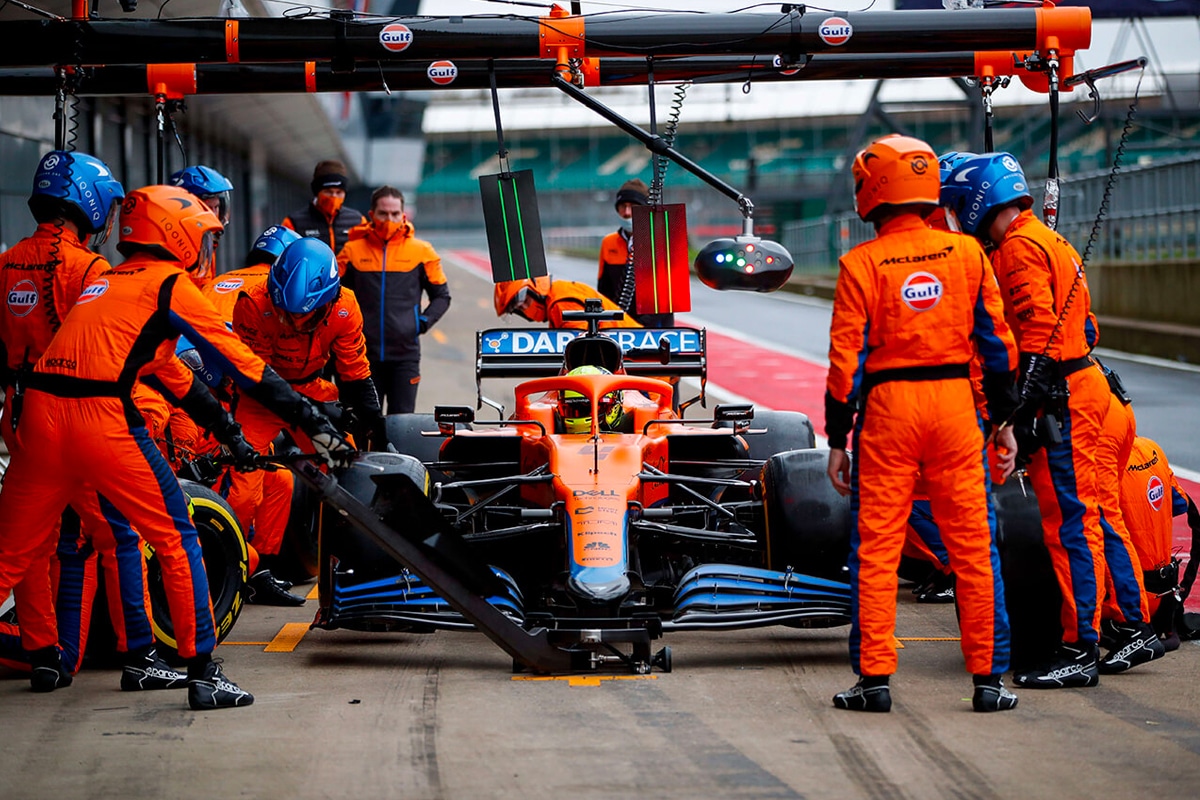 "We're deeply disappointed that for a second consecutive year, both MotoGP and Formula 1 fans won't be able to see the world's best riders and drivers compete at the wonderful Phillip Island and Albert Park Grand Prix Circuits," Australian Grand Prix Corporation Chairman, Paul Little AO said. "We appreciate the challenge Australia faces with current international travel restrictions and the importance of vaccinations. I would like to reassure our motivated and professional staff, suppliers and partners, as well as the Victorian tourism and major events community that we will work tirelessly to deliver these iconic events in 2022."
The Formula 1 Grand Prix had already been pushed back from its traditional season opening slot in mid-March to November 18-21, just a couple of weeks after MotoGP's Australian GP at Phillip Island from October 22-24. However, rumours that the Australian F1 Grand Prix would be cancelled have been swirling for weeks, with the ongoing lockdown conditions across the country wreaking havoc for organisers. That speculation mounted on Tuesday morning when Victorian Premier Daniel Andrews suggested that travel caps and low vaccination rates would have made the race challenging to stage. Just a few short hours later, the Australian Grand Prix Corporation and Formula One confirmed suspicions.
With a space of international entries expected to arrive in Melbourne, the state government couldn't guarantee entry to MotoGP and F1 personnel without undertaking two weeks' hotel quarantine. With cases numbers still rising across the country, the decision to once again hold off on hosting the event became the clear option.
"While it is disappointing we won't be racing in Australia this season, we are confident we can deliver a 23 race season in 2021 and we have a number of options to take forward to replace the place left vacant by the Australian Grand Prix,"  Formula 1 CEO, Stefano Domenicali said. "We will be working through the details of those options in the coming weeks and will provide further updates once those discussions are concluded."
For drivers and Australian fans, the interruption is a case of deja vu. In May 2021, Formula One made the eleventh-hour decision to axe the event after prominent team McLaren pulled out of the race. Several others followed suit, concerned over the conditions and rapidly evolving COVID-19 pandemic. This time around, it's another case of safety first. For home-grown hero Daniel Ricciardo, it's a big blow.
"It's a huge disappointment for all of the drivers that we won't be coming down to Australia in November, but we understand the reasons," he ssaid. "For me personally, I can't wait to have the chance to race at home again, and it'll be even sweeter when we do because it's been so long. Fingers crossed things can change for 2022 and we get to see the awesome fans at Albert Park again and put on a good show for them."
The harsh border restrictions are expected to be eased in time for the Australian Grand Prix to fill its slot as the traditional F1 season opener in March of 2022, however, nothing can be set in stone. Should conditions still not be up to scratch, a November slot is likely to be the viable alternate option, fitting in with the second Asian and Middle East leg of the F1 season which usually consists of Japan, Singapore and Saudi Arabia.
You'll also like:
Top F1 Driver Salaries for 2021 Revealed
F1 Driver Romain Grosjean's 'Miracle' Escape After Terrifying Crash
The Exhilarating First Trailer for 'F1: Drive to Survive Season 3' is Here