8 Worst Sports Slogans That Left Fans Cringing
Marketing types will tell you coming up with a slogan isn't easy, even in the world of sports. But if a snappy, clever or original idea fails to materialise, something half-decent will emerge with the help of a pun and cliché here and there. And then there are the times that a tagline unwittingly becomes the subject of mockery, embarrassing an entire fanbase.
---
You'll also like:
This is How Much Top Celebrities Make Per Hour
10 Interesting Facts About Khabib Nurmagomedov
6 Largest Athlete Endorsement Deals in the Modern Era
---
What does "elite honesty" mean…?!? #AustralianCricketDressingRoom pic.twitter.com/OEpgNv0v11

— Nick Hill Coaching (@NH_Coaching_) November 2, 2018
Cricket Australia "Elite Honesty"
The embattled Australian cricket team's new 'Elite Honesty' motto has been relentlessly (and rightly) mocked over the past week. Unveiled as one of the side's maxims in the wake of Cricket Australia's damning review into the national team's culture, futile attempts by the Aussie players and coaches to explain 'Elite Honesty' have been buried under a tidal wave of derision from pundits, ex-stars and fans. Millions are still trying to distinguish the difference between run-of-the-mill honesty and the next-level version our cricketers are subscribing to.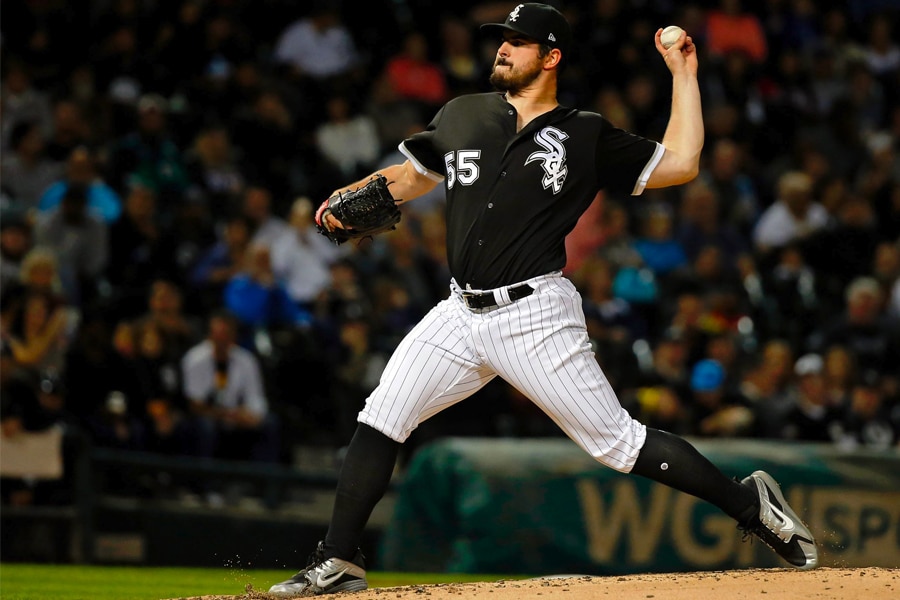 Chicago White Sox "Back to the Grind"
The Major League Baseball season is colloquially referred to as 'The Grind' – fair enough, given the regular season consists of more than 160 games. But the 2007 Chicago White Sox slogan 'Back to the Grind' really did make America's national pastime seem like a long, unenjoyable slog. The White Sox grinded out a 72-90 record in '07 to land second-last in their division and have finished below .500 for the past six seasons.
That "Hopping our way into history" was voted Socceroos World Cup slogan in an online poll shows why 5 year olds shouldn't have smartphones.

— Wait, this is bad! (@Timothy_Pearce) May 13, 2014
Australian Socceroos "Hopping Our Way Into History"
The Socceroos were savaged after the slogan to be emblazoned on their 2014 World Cup team bus was revealed. The corny 'Hopping Our Way Into History' catchcry attracted a nationwide face-palm – despite the fact it was decided via an online poll conducted by FIFA, sponsor Hyundai and the bus supplier. Australia hopped their way out of Brazil with pool losses to Chile, Netherlands and Spain, mercifully restricting the bus slogan's airtime to the bare minimum.
Warriors going with the Cavs-inspired "Defend Our Ground" message to start things off ? ?#DubNation pic.twitter.com/OXUyNZ9wOO

— Def Pen Hoops (@DefPenHoops) April 16, 2017
Golden State Warriors "Defend Our Ground"
'Defend The Land' was the Cleveland Cavaliers' mantra as they surged from 3-1 down in the 2016 NBA Finals to stun the Golden State Warriors. Lining themselves up for a guaranteed mock-a-thon, the Warriors chose the ridiculously similar 'Defend Our Ground' for their 2017 playoffs run (and inevitable rematch with LeBron and co) – though their lack of originality as they swamped the Cavs 4-1 in the Finals.
NRL "What a Game"
Rugby league has mixed the outstanding (unforgettable anthems by Tina Turner and Hoodoo Gurus) with the questionable (Thomas Keneally's poem, pedestrian Bon Jovi B-sides) when it comes to promoting the upcoming season, but having ageing Welsh warbler Tom Jones front the 2000 campaign was a low point. Nothing wrong with the 'What a Game' message – but the 59-year-old Jones' reworking of Slat-N-Pepa's 1993 classic 'Whatta Man' sounded awful and the cringey accompanying video did little to increase the NRL's appeal.
Carlton Football Club "I Am Victory, I Am Carlton"
In the midst of a 16-year title drought and despite winning just one finals match in the previous eight seasons, the Blues green-lighted the chest-thumping-yet-wildly-inaccurate 'I Am Victory, I Am Carlton' slogan ahead of the 2012 season. The AFL's perennial whipping boys have since reverted to the factual 'We Are The Navy Blues' and more recently 'Bound by Blue', which hauntingly sums up the smothering futility of barracking for Carlton.
Willie Taggart is gonna have to change his slogan from "Do Something" to "Do Anything"

— Rowdy Reptiles (@MBKRowdies) September 4, 2018
Oregon Ducks "Do Something"
The Oregon Ducks college football team's 'Win The Day' motto wasn't overly inspiring or original, but it was infinitely better than the 'Do Something' slogan incoming coach Willie Taggart introduced in 2017. Whether Taggart's idea of 'something' was to lose five straight road games and finish fourth in their division is unclear, but he left the Ducks after just one season – taking the godawful tagline with him.
New Zealand Warriors "Lets Gone Warriors"
In a 2013 NRL match that saw Warriors prop Russell Packer urinate on the field and the Broncos concede 50 points at home for the first time, remarkably the most enduring memory was a crowd sign that affronted multiple rules of grammar and punctuation. Warriors fan Tyson Ella brandished a perplexing 'LETS GONE WARRIORS' sign – and garnered instant fame in the wake of his heroes' 56-18 romp. Straight from the so-bad-it's-good files, the slogan was quickly co-opted as one of the club's official hashtags and has become wildly popular with Warriors fans. The Spinoff have attempted to make Ella's place in Kiwi folklore official in their recent TV series Get It to Te Papa, which campaigns to get 'cultural artefacts' into New Zealand's national museum (albeit alongside a dildo thrown at politician Steven Joyce).
---
You'll also like:
This is How Much Top Celebrities Make Per Hour
10 Interesting Facts About Khabib Nurmagomedov
6 Largest Athlete Endorsement Deals in the Modern Era