Barnbougle's New Showstopping Short-course is 14-Holes of Undulating Bliss
If you need another reason to visit Tasmania, you might want to consider the newly opened Barnbougle Golf Course, Bougle Run. The 14-hole short course was designed by Bill Coore and Ben Crenshaw, who already have short format success with the 13-hole Brandon Dunes Golf Resort in Oregon. The short course joins two full 18-hole courses on Barnbougle, the Dunes and Lost Farm.
Barbougle 'Bougle Run' Course Information
Holes: 14-hole short course, 12 par-3's, 2 par-4's.
Location: 425 Waterhouse Rd, Bridport TAS 7262
Time: 90 minutes
The shorter course has appeal to players because of how quickly you can play it—it only takes 90 minutes to play through the Bougle Run. Consisting of 12 par 3s and two par 4s. Set back from the water's edge, the high land offers incredible views, allowing glimpses of the Dunes Course and of the Lost Farm.
The course opens up with two "mellow" holes, but then things begin to get "a bit sporty," explains Riley Johns, who headed up the construction of the course along with John Hawker.
"The 14-hole routing plays up to the top of a giant dune ridge where it meanders in and out of peaks and valleys. There are short holes that require only a well-struck putt, and then there are others that require a driver. The dune ridge affords spectacular views of the entire property and the ocean coastline beyond. At its highest point, it may even be higher than the Lost Farm restaurant," said Johns.
Playing Bougle Run will be a new experience for many players. "The short course is different in style and design from the other two full-length courses. From the onset, the course was designed to be sporty and fun. Matchplay or skins would be the ideal mode of play," said Johns. Regardless of your skill level, however, you'll be able to enjoy this short golf course, all while enjoying the stunning landscape and beautiful coast of Tasmania.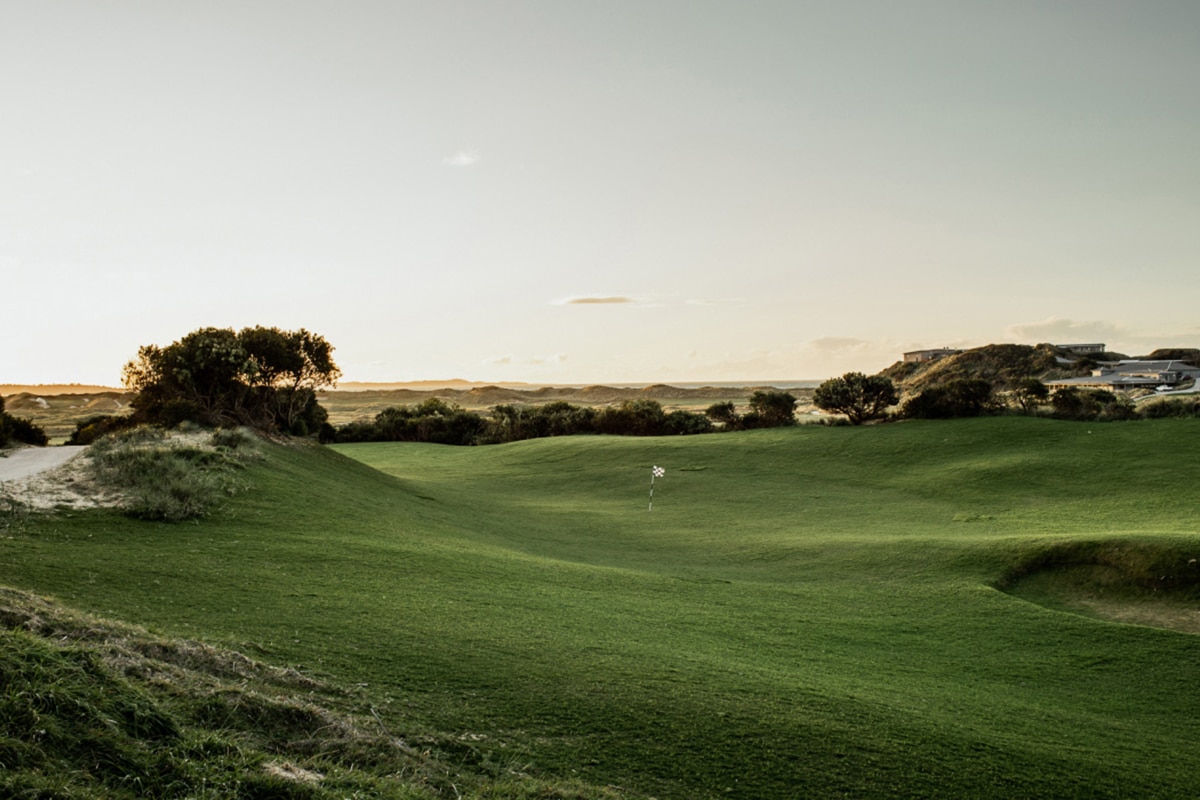 You'll also like:
The New TaylorMade TP5 & TP5X Golf Balls Will Make You Drive Faster and Further
Infamous Golf Club from 'Goldfinger' Sells for $79 Million
Play Like Never Before with PXG's Radical Approach to Golf Clubs