Daniel Ricciardo Wins McLaren's First Grand Prix in 9 Years
The trademark 'shoey' has returned. In a stunning display, Australian Formula 1 (F1) dynamo Daniel Ricciardo has snagged victory in the Italian Grand Prix, taking out his first top-of-the-podium finish since 2018. Heading into the iconic Monza race third on the grid after a brilliant qualifying time, Ricciardo had high expectations, but after disaster struck championship leaders Lewis Hamilton and Max Verstappen, it was Ricciardo's for the taking. Perhaps more remarkably, the win sealed McLaren's first 1-2 podium finish since 2010, with teammate Lando Norris securing a solid second place. Dan is back.
You'll also like:
Top F1 Driver Salaries for 2021 Revealed
Cold Blooded: Anderson Silva KOs Tito Ortiz in Just 81 Seconds
What the Damning Hamilton Commission Report Means for the Future of F1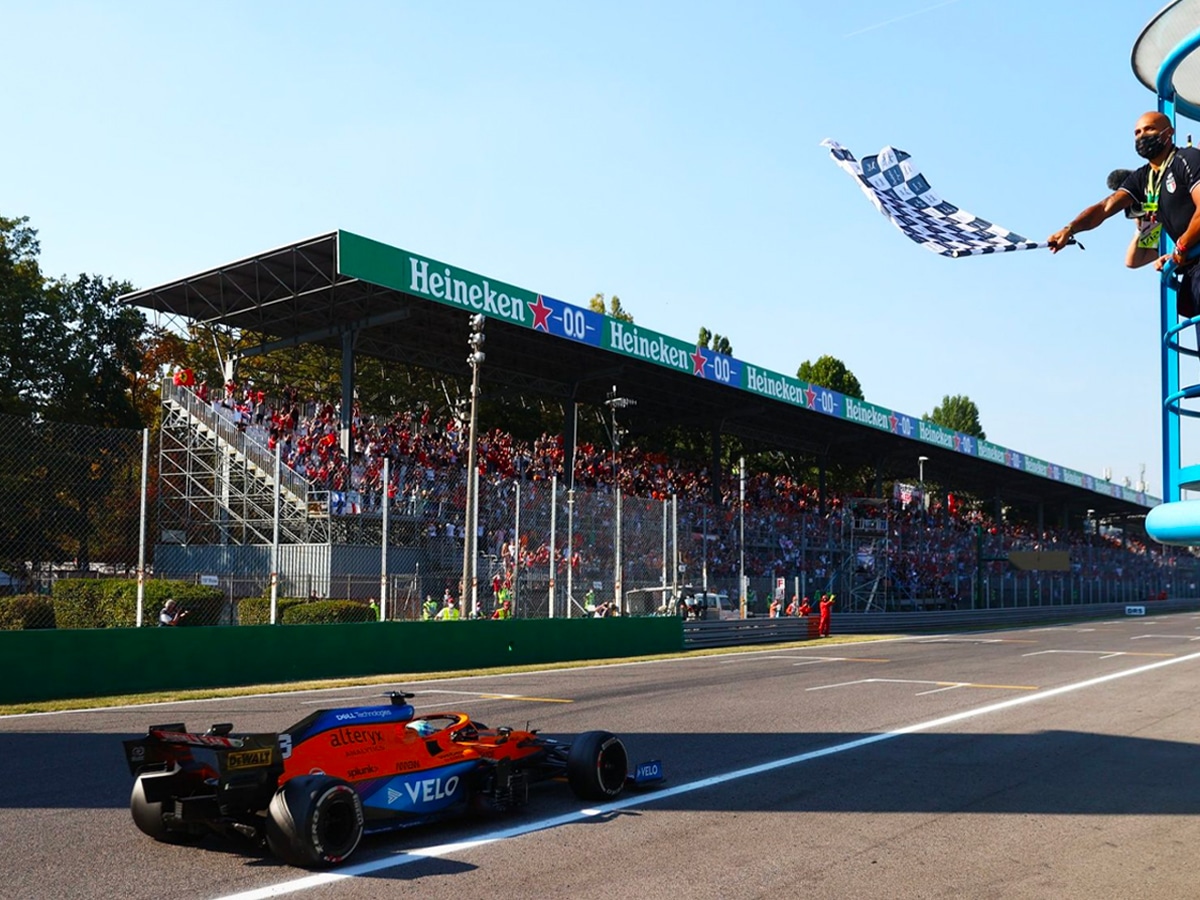 Needless to say, the victory was much-needed for Ricciardo, who has had a rocky start to his McLaren career. After years spent at Red Bull and Renault suffering car troubles, the Aussie made his way to McLaren at the start of the year and until now, hadn't quite made the most of the change of scenery.
Ricciardo hadn't led a Formula One race since his Red Bull days in 2018, a fact the tabloids have been quick to remind him of. But as he crossed the finish line ahead of teammate Lando Norris for the first one-two finish achieved by any team so far this season – Ricciardo shared his wisdom.
"For anyone who thought I left – I never left. I just moved aside for a while," he said over team radio.
Later in a press conference, Ricciardo confirmed that the helped to shed some doubt of his future, giving him the confidence to finish at the season on a high.
"It feels, I don't know what the word is… it's reassuring for me. I believe in myself obviously; I think everyone does to get to this point in the sport. I've certainly been challenged this year and you know the sport is just a tricky one," he told Formula1.com. It's not so black and white I guess, and sometimes you do struggle to find some answers but I think you have to stay… true to the course and you can easily get lost as well. I think, deep down I would have moments of frustration or moments of dropping my head but I kind of made a point never to let that last."
Anatomy of a collision 💥👀#ItalianGP 🇮🇹 #F1 pic.twitter.com/uAgBgzEY4k

— Formula 1 (@F1) September 12, 2021
The victory was also a milestone for McLaren, a team that has in recent years, boasted all the heritage, but none of the silverware. The Italian Grand Prix win marked the team's first since 2012, but it didn't come without a bit of luck. Champion leaders and rivals Lewis Hamilton and Max Verstappen were locked in for a battle at the top, but unfortunately, took each other out.
The pair collided and crashed out after their pitstops, with Verstappen lifting off the kerb and finishing up on top of Hamilton's Mercedes in the gravel. Luckily, the halo head protection device kept the champion out of harm's way. Nevertheless, it was Ricciardo's day. The Aussie star overtook pole-sitter Verstappen at the start of the race and led from start to finish in an expert display of driving skill.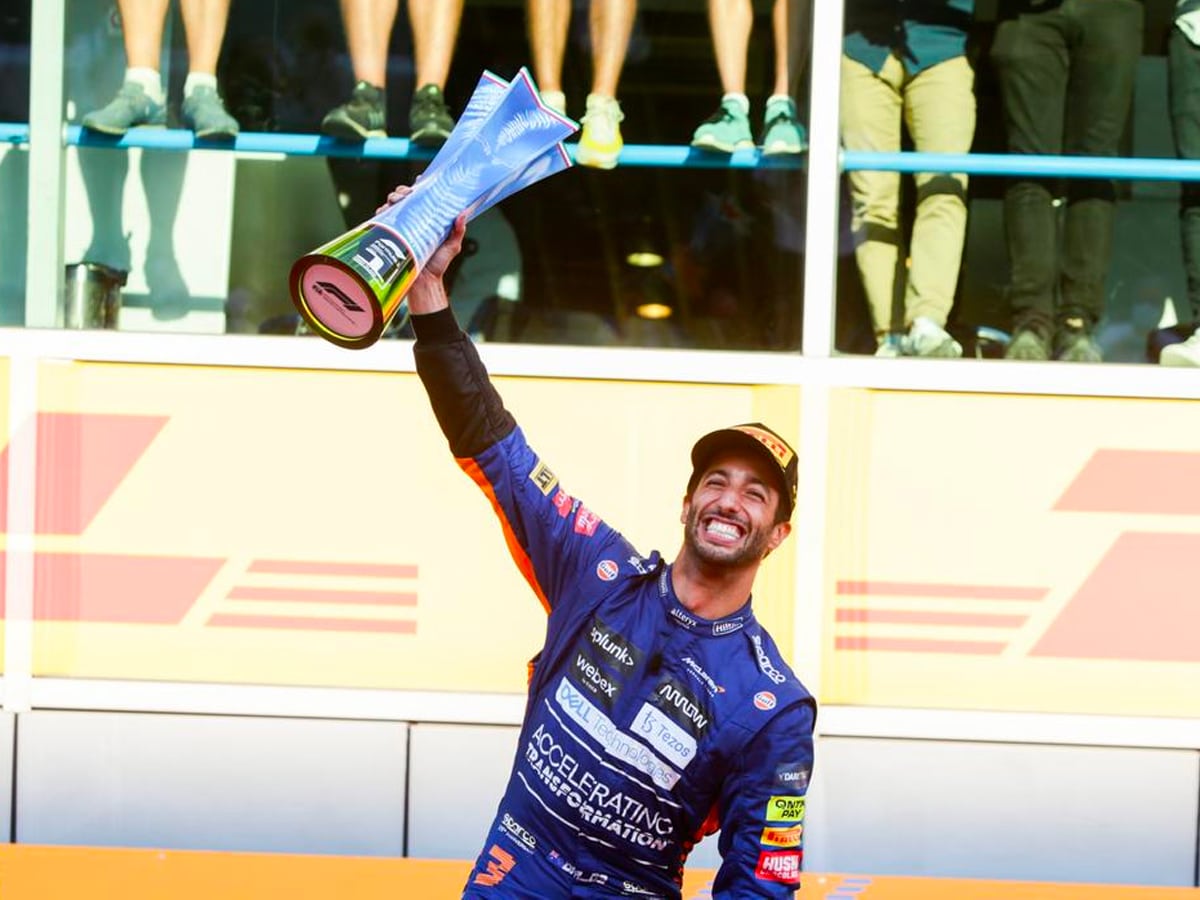 "About… time. It worked well for me yesterday, and to be honest even if we got the start, it was never a guarantee we'd lead the whole race," Ricciardo told Sky Sports in a post-race interview. "I was able to just hold firm out front the first stint. I don't think we had mega speed but it was enough to keep Max behind. To lead literally from start to finish – I don't think any of us expected that. There was something in me on Friday – I knew something good was to come."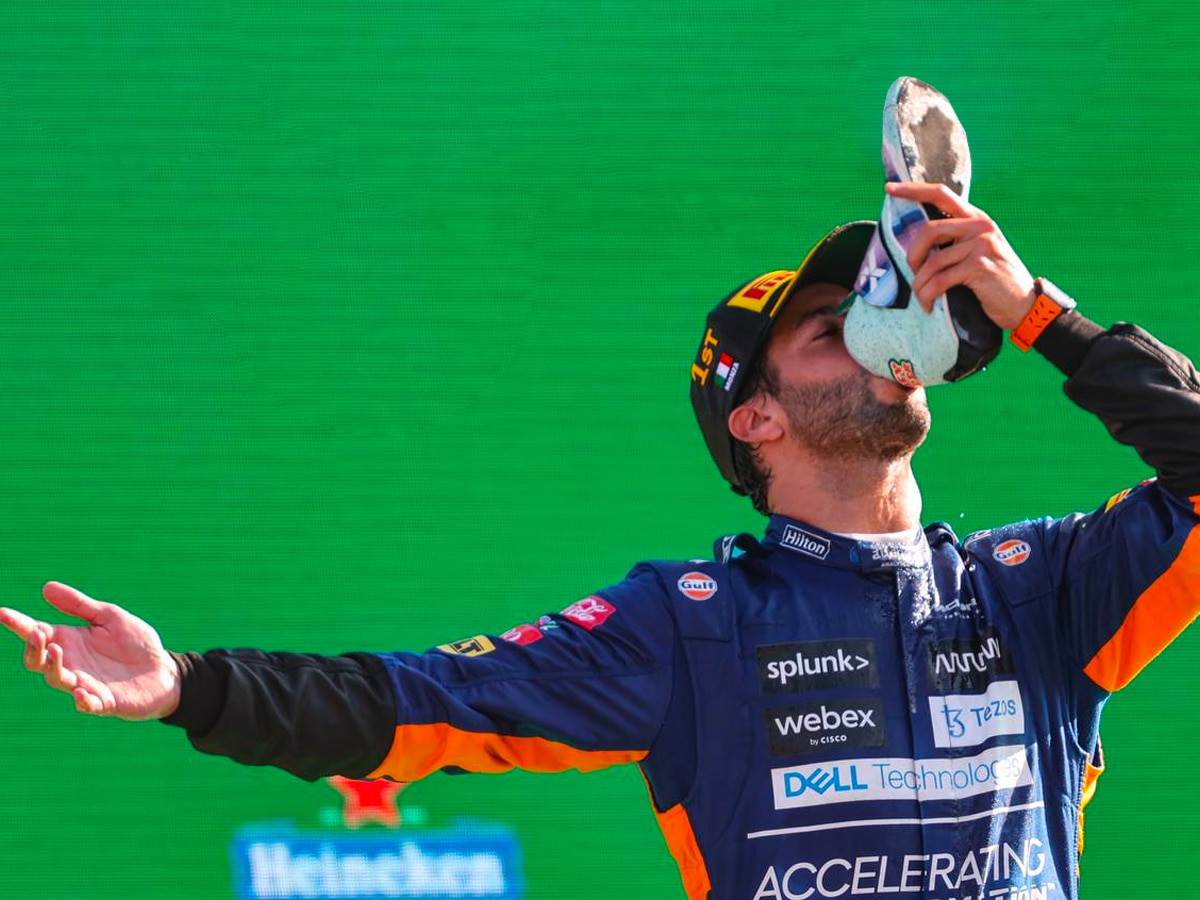 You'll also like:
Top F1 Driver Salaries for 2021 Revealed
Cold Blooded: Anderson Silva KOs Tito Ortiz in Just 81 Seconds
What the Damning Hamilton Commission Report Means for the Future of F1