Guy Creates Insane 70-Step Basketball Swish Machine
So what have you been during your time socially distancing from others? YouTuber Creezy spent his time building the Swish Machine—a 70-step Rube Goldberg Machine basketball trick shot.
You'll also like:
Cold Blooded: Anderson Silva KOs Tito Ortiz in Just 81 Seconds
Browney Breaks World Pushup Record Again
These 'Between Two Ferns' Bloopers are Even Better Than the Show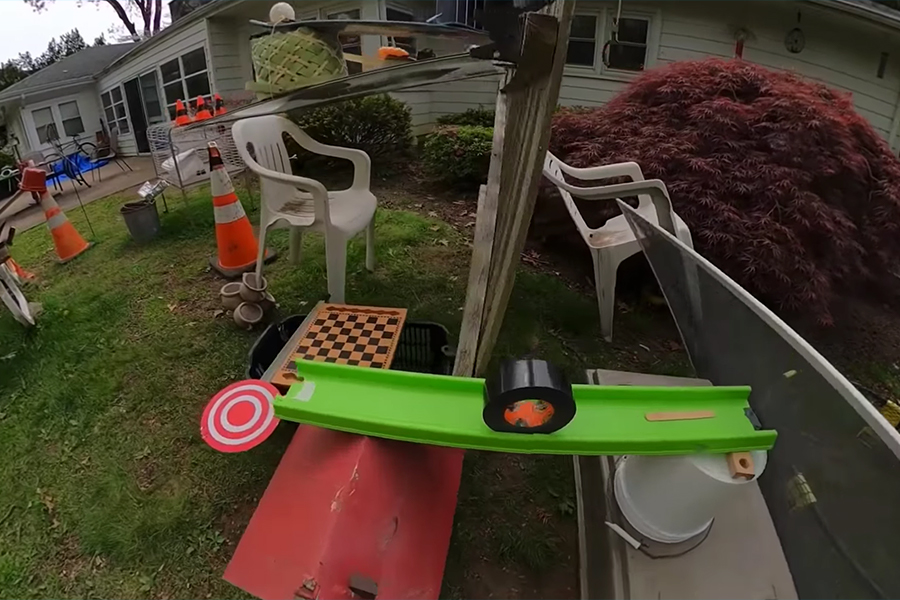 Even if you're not familiar with the name "Rube Goldberg," you'd be familiar with the machines that bear his name. Reuben Garrett Lucius Goldberg was an American cartoonist, sculptor, author, engineer, and inventor best known for his popular cartoons that depicted overly complicated gadgets performing simple tasks. The cartoons that Goldberg created showed convoluted and complicated approaches to everyday chores. The "machines" were often viewed as impossible, but more and more people are attempting to make these machines as a form of entertainment.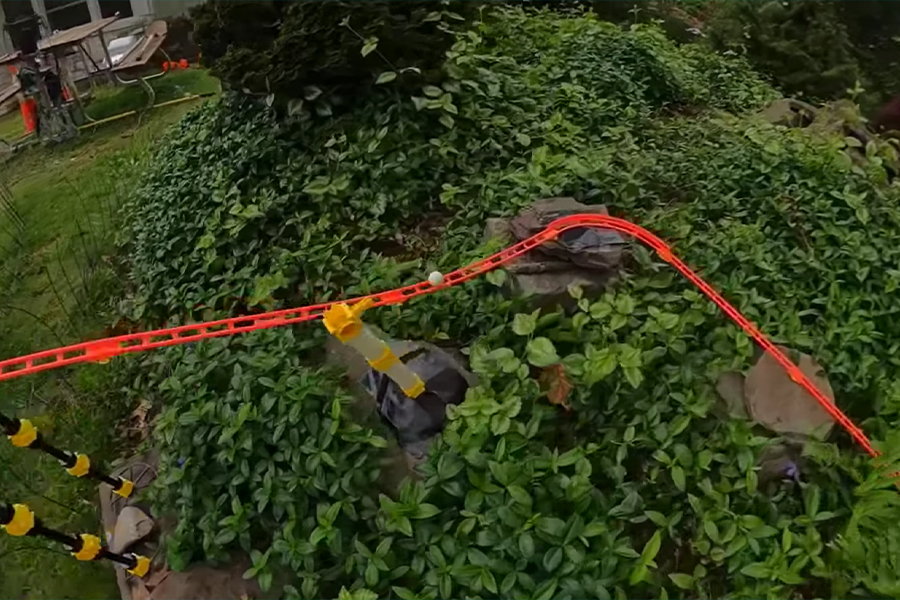 In the case of Creezy, the Swish Machine involved 70 steps to make a basketball shot—something that the video actually opens with as Creezy does a no-look, one-handed shot to start the machine. "This outdoor Rube Goldberg Machine goes around my entire yard, and swishes a basketball shot after 70 steps," writes Creezy. It took over a month for Creezy to build the machine, and if that sounds excessive, then you'll be astounded to find out that it took another month to get it to work. "The video was filmed in one take," states Creezy, "meaning there are absolutely no hidden cuts or edits." The video was shot with a GoPro MAX, which is a 360 camera, so where it may seem like there has been a splice committed, it was actually the stitching of the 360 video.
Finding ways to spend your time during these days of restrictions may lead you to extremes—or you can sit back and enjoy the hard work of someone else trying to provide a bit of entertainment. The Swish Machine is definitely worth the watch. Besides, what else do you have going on right now?
You'll also like:
The "Not Bhed, Good Size" Guy is Making Ads Now
Browney Breaks World Pushup Record Again
These 'Between Two Ferns' Bloopers are Even Better Than the Show