ESPN 8: The Ocho Returns With Marble Racing and Cherry Pit Spitting
The NBA season is on hold, baseball halted before it even began and March Madness on ice, so understandably, sporting network ESPN is a little short on content. But, that hasn't stopped the television giant from airing the real jewel in its sporting portfolio. In a reference to the Ben Stiller classic Dodgeball: A True Underdog Story, the network is renaming ESPN2 to ESPN8: The Ocho, a dedicated 24-hr channel full of sports seldom seen on the air, kicking off with a rerun of the 2019 Jelle's Marble Runs. The high-octane event showcases races in which both participants and spectators are in fact, marbles. But the action doesn't stop there. Oh no, not by a long shot.
Strap yourselves in lads, sport is back.
You'll also like:
Seth Rogan Gets Stoned, Live-Tweets Cats Movie Review
Floyd Mayweather is Reportedly Demanding $600 Million to Fight Khabib Nurmagomedov
NBA Season Suspended After Player Tests Positive for Coronavirus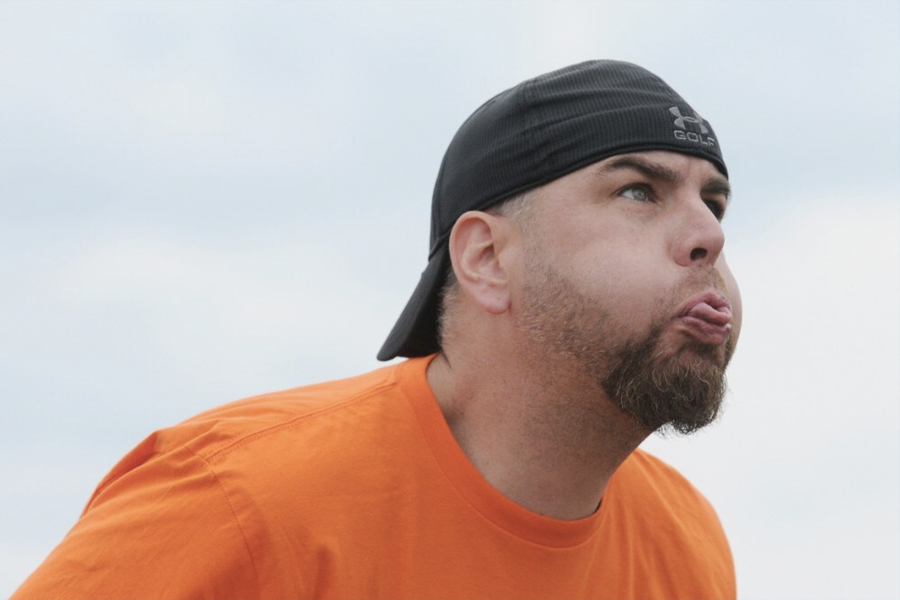 ESPN8: The Ocho is also showing such classics as Stupid Robot Fighting League, a unique event that pits two life-sized hanging puppets controlled by an operator sitting behind against one another. Following that, you can watch the 46th Annual Cherry-Pit Spitting competition, the World Sport Stacking Championships and the 2019 Death Diving World Championships. For our sign wobblers and fast-food friends that may find themselves out of work, never fear. You can also tune in to watch the 12th Annual World Sign Spinning Championship. Held in Las Vegas, the event brought together Arrow Sign Spinners from more than 50 cities and a dozen countries to asses style, execution, and technical sign spinning ability. If that doesn't satisfy your cravings for the athletic spectacle, nothing will.
This is the fourth edition of ESPN8: The Ocho since the initiative began in the summer of 2017, but this year, it's more needed than ever. If you are a sports fan and suffering from a distinct lack of statistics, replays and timeouts, the new ESPN8: The Ocho lineup might be just what the doctor ordered. You can check out the full schedule of events at the link below. For us here at Man of Many, the real pick of the bunch is Slippery Stairs: College Tour, but each to their own.
You'll also like:
Seth Rogan Gets Stoned, Live-Tweets Cats Movie Review
Floyd Mayweather is Reportedly Demanding $600 Million to Fight Khabib Nurmagomedov
NBA Season Suspended After Player Tests Positive for Coronavirus