First Video of Tiger Woods Hitting Golf Balls Since Horrific Car Crash Goes Viral
Golf god Tiger Woods has sent fans into a frenzy after posting a video of himself on the range. It's the first time we've seen Woods swing a club since his horrific car accident in February, where he suffered severe leg injuries that raised fears over the future of his incredible career. However, it seems the 15-time major champion is on the road to recovery, simply stating he's "Making progress" in the video's caption.
You'll also love:
Drake's NOCTA x Nike Golf Collection is Much Better Than His Album
'Drive to Survive' for Golf is Coming to Netflix
adidas Golf Release 'No-Dye' Eco-Friendly Footwear Collection
Surprisingly, or perhaps unsurprisingly, the 45-year-old looks smooth as ever, with the only noticeable difference being the compression stocking on his right leg, which was shattered when Woods crashed his SUV in Los Angeles earlier this year. As you'd expect, the reaction to the latest video has been huge, with more than four million views within five hours of being posted online. In addition to the outpouring of love from the wider public,  a number of colleagues and celebrities have gone to social media to share their joy for the Big Cat's return to the course.
Golf commentator Luke Elvy wrote: "Astonishing! Never known an athlete with that much tenacity. It's been almost 10 months since the accident, can't begin to imagine what he's endured to just get to this point. His WILL is greater than his SKILL & that makes him the greatest of champions."
English football legend Gary Lineker also posted "Lovely to see the (GOAT) hitting balls again," he said.
Current PGA Tour professional Tony Finau wrote: "Great to see the Big Cat back swinging the sticks!" while golf influencer, Paige Spiranac, added: "He's winning another major."
At the time of the incident, many speculated this would be the last we'd see of Tiger Woods a professional competitor. After witnessing the footage of his swing today, we doubt anyone would make such a claim.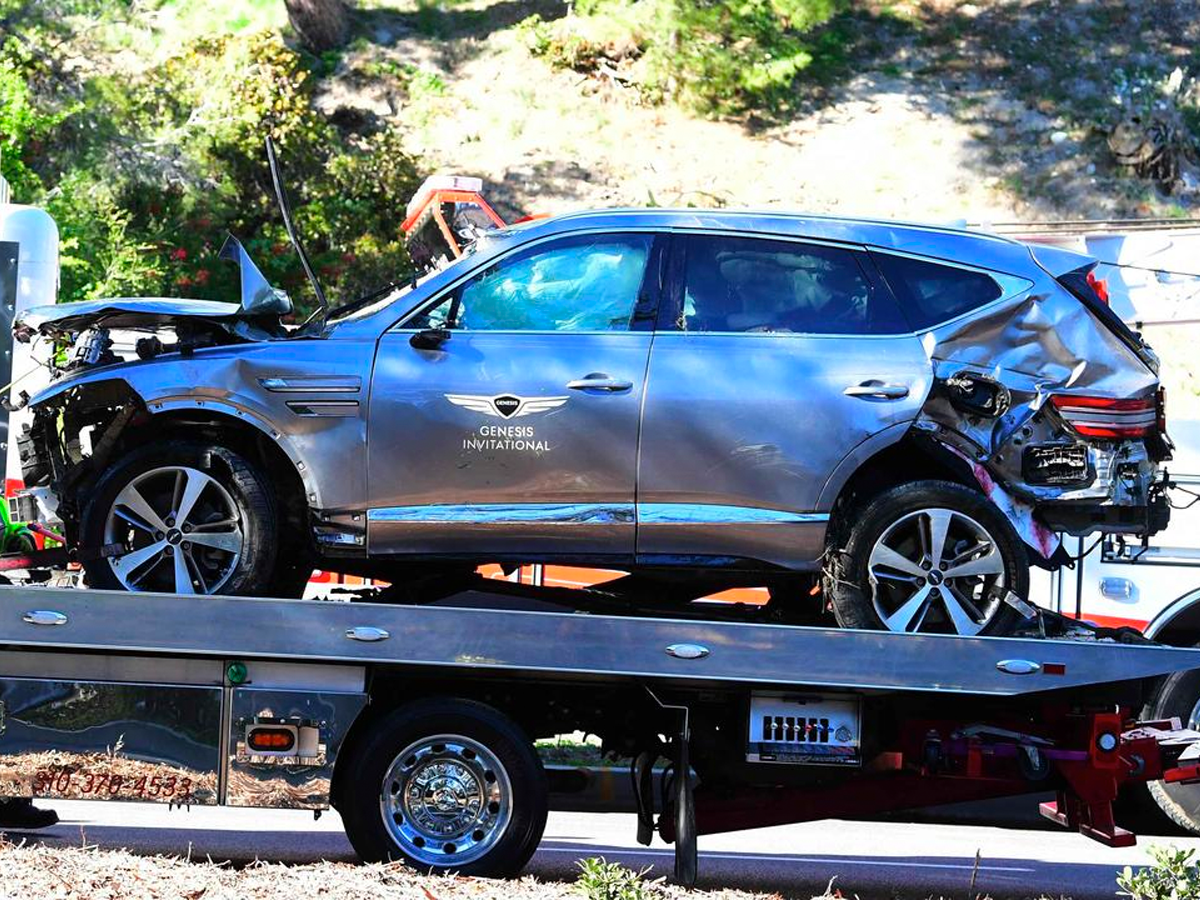 You'll also love:
Drake's NOCTA x Nike Golf Collection is Much Better Than His Album
'Drive to Survive' for Golf is Coming to Netflix
adidas Golf Release 'No-Dye' Eco-Friendly Footwear Collection