Get the Pillbox Bat Co. Opening Day Collection at 30% Off
The 2020 Major League Baseball (MLB) season is currently postponed and for obvious reasons (thanks, coronavirus!). However, that hasn't stopped Pillbox Bat Co. from commemorating the theoretical occasion and it shouldn't stop you either. From now until 10 April, the brand is offering 30 signature team bats at 30% off. Pick your favourite and kick off your own season at home, maintaining proper social distancing of course. They also make for ideal man cave decoratives.
Score 30% off Pillbox Bat Co's Opening Day Collection here
Pillbox Bat Co. officially launched in 2016, but its story goes all the way back to the 1990s. That was when founders Zak and Dan played together in little league baseball games. The two friends crafted their first bats around the same time, using available tree limbs and house paint. It was all as idyllic as it sounds and both Zak and Dan have infused their company with that same homespun spirit. They took the name from old Downtown Park in St. Paul, Minnesota, a ballpark so small that it was known as the "Pillbox."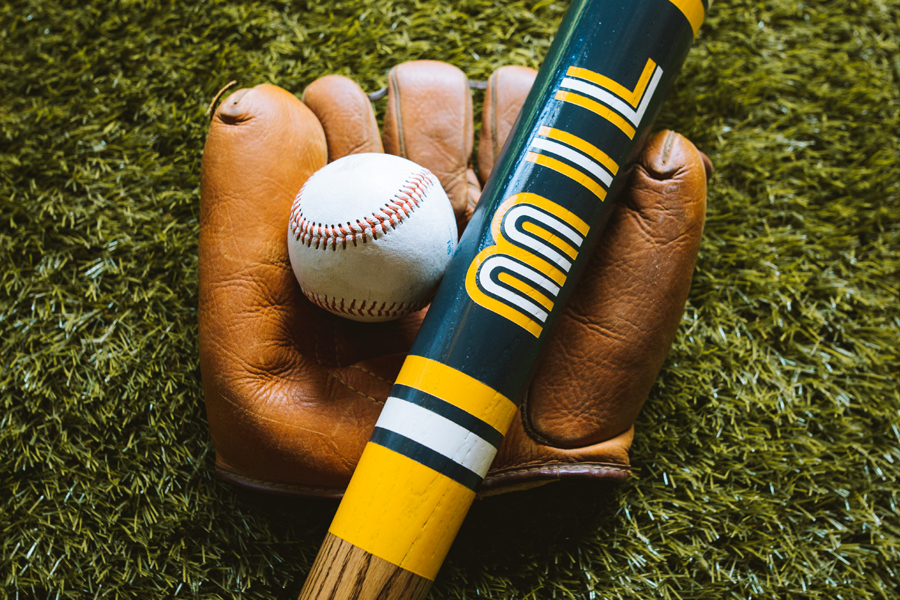 More than any other American sport, baseball is built and sustained by tradition and Pillbox Bat Co. definitely knows as much. That's why the brand purposefully maintains a heritage vibe, bridging the gap between small-town spirit and timeless baseball fever. Every full-length bat is crafted and painted at the company's own shop in Winona, Minnesota, with a signature emblem just above the grip and an enamel pin inlaid into the knob. Choose amongst a range of pre-made bats or design your own by way of a custom bat builder. The brand also produces baby bats and high-quality baseball apparel.
As you can probably guess, Pillbox Bat Co. was all geared up for the 2020 MLB season. Odds are most fans were too, meaning there's plenty of uncertainty and disappointment to go around. Here to make up for it is the brand's Opening Day Collection, which celebrates far more than the beginning of a new season.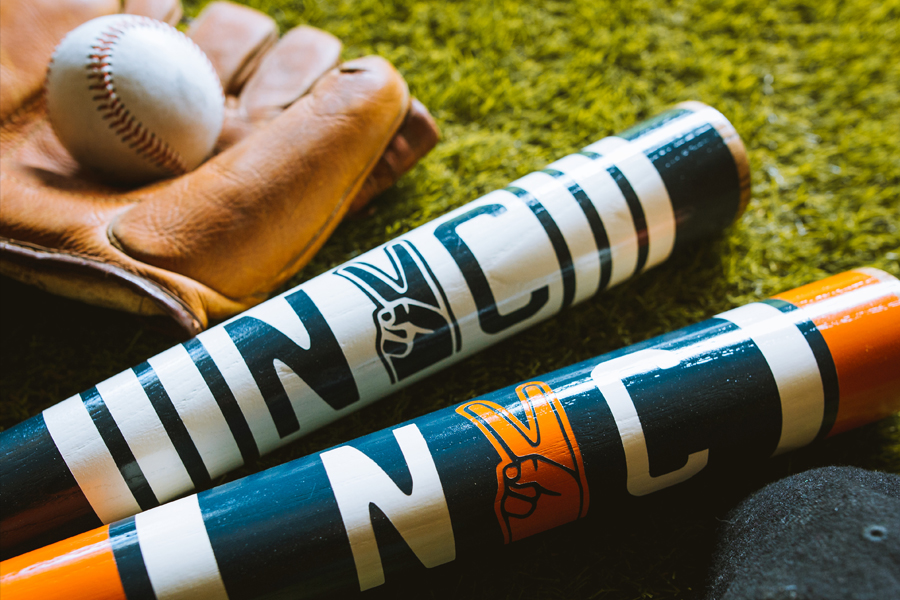 In the range, you'll find a signature baseball bat for every MLB team, making for a grand total of 30 bats. Each one is inspired by the history of the team or its respective location. These are for the true die-hard fans who adorn their homes with vintage baseball souvenirs and always root for their favourite team, no matter what the final score.
Some of the most popular bats in the Opening Day Collection include the Boston, which was inspired by the famous red seat at Fenway Park. Then we have the St. Louis and its iconic tagline of "Go Crazy Folks!," inspired by the 1985 NLCS game 5 broadcast call. The Oakland is another winner, featuring the famous curly moustache once rocked by legendary pitcher Rollie Fingers.
Making a great thing even greater, Pillbox Bat Co. is hosting a limited time sale. From now until 10 April, each bat in the Opening Day Collection is 30% off, representing a price drop from US$150 all the way down to US$105. It's a terrific deal for a piece of living history and a well-crafted one at that. The 2020 season might be delayed, but the spirit of baseball will never die.