Home Invader Tries To Rob UFC Star, Puts Up a Good Fight
If you plan on breaking into someone's home, it probably pays to do a bit of research on the homeowner. Not that we're advocating crime, but it doesn't take a genius to figure out robbing an old lady is far less dangerous than trying to sneak through a sharehouse full of bros. One unlucky crim felt the full force of poor planning when he broke into the Nebraska home of none other than UFC fighter Anthony Smith on Sunday morning.
You'll also like:
UFC President Dana White Allegedly Targeted in Sex-Tape Scandal
Conor McGregor's UFC Diet & Workout Plan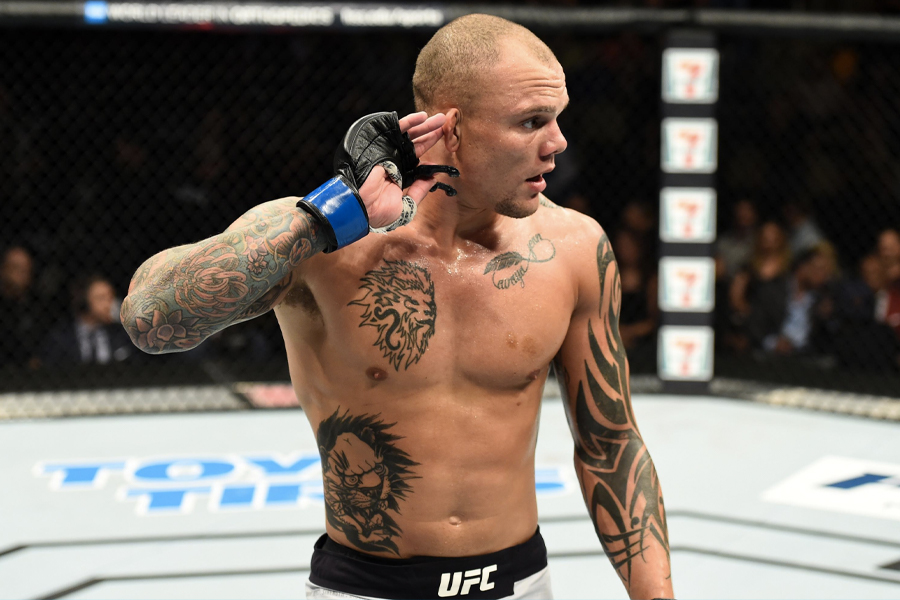 According to reports, Nebraska local Luke Haberman was arrested and charged with first-degree criminal trespass, but the misdemeanour wasn't the only change he copped. In an interview with ESPN, Smith revealed that he awoke on Sunday morning to find a stranger in his house, screaming. Smith said Haberman walked toward him as if he was trying to scare him, prompting the UFC light heavyweight to do what he does best. Apparently, Smith tried to subdue the would-be home intruder for more than five minutes while waiting for police to arrive.
Even stranger still, Haberman didn't actually take anything, and it's unclear why he was in Smith's home to begin with. But Smith wasn't taking any chances. "I didn't know what he had," Smith told ESPN. "Typically people don't break into your house in the middle of the night for any good reasons. I'm expecting that I'm gonna hear a gunshot or he's gonna stab me. Like he's got something. I figure I've got about two minutes before whatever he's got takes me out."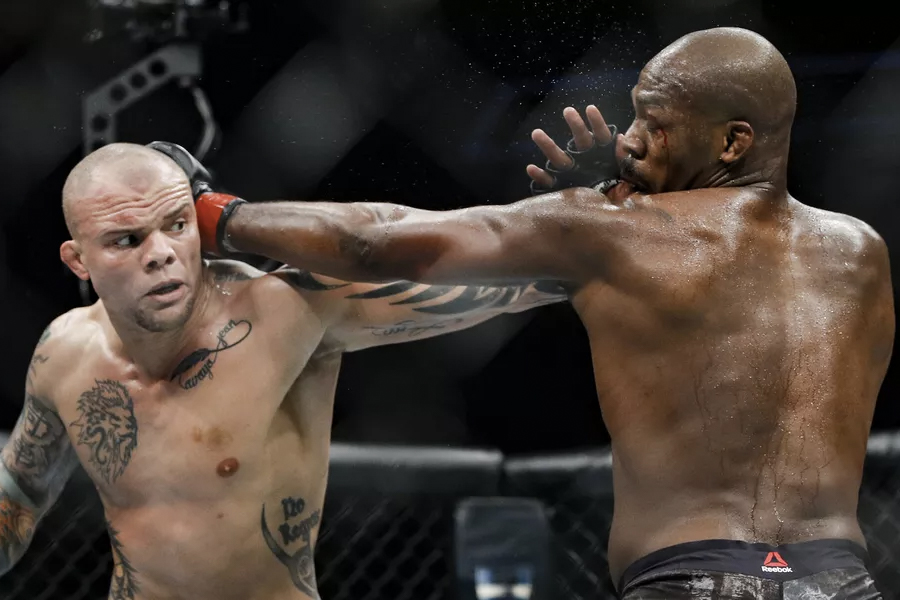 So, how did the in-home fracas compare to the octagon? According to Smith, it was "one of the toughest fights" he's ever had. "No normal human is able to fight like that," Smith said. "I'm by no means the baddest dude on the planet. But he's a regular Joe and I had a hard time dealing with him. And he took everything that I gave him — every punch, every knee, every elbow. He took every single one of them and kept fighting me."
It's a terrifying ordeal, for sure, but not a bad way to keep in fighting shape while sporting events are at a minimum.
You'll also like:
UFC President Dana White Allegedly Targeted in Sex-Tape Scandal
Conor McGregor's UFC Diet & Workout Plan