INTERVIEW: Mick Fanning Teaches F1 Stars to Surf
Mick Fanning is sitting in a mostly empty room at Torquay Surf Lifesaving Club. It's the start of winter, and the waves are rolling in a lot faster and a lot higher than anybody anticipated–especially as he's spent the last two hours out in the whitewash teaching Formula One driver Pierre Gasly to surf.
Gasly, who has surfed only once or twice before, takes to his board like a duck to water, and the Red Bull stablemates (albeit from very different disciplines) are sharing a wave in short time.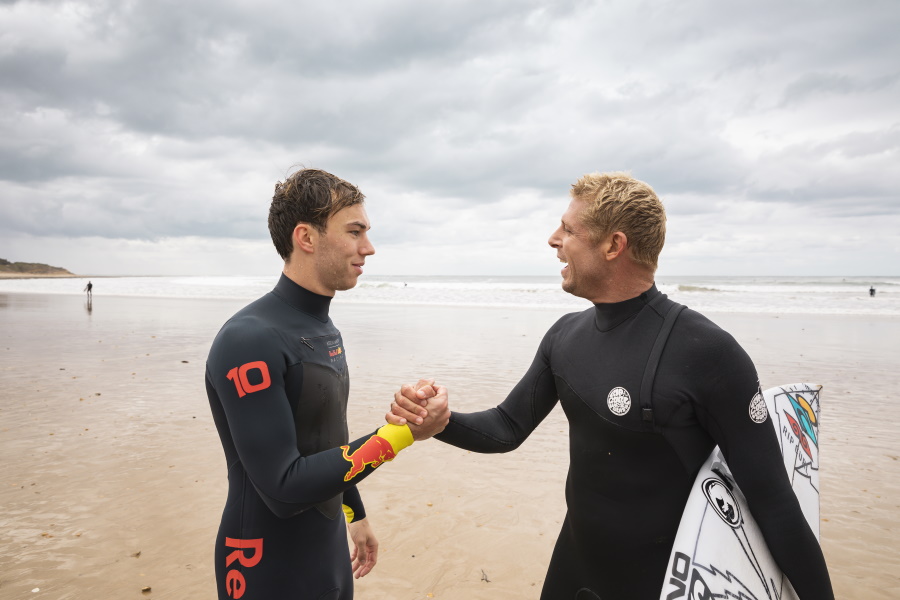 "You know athletes, they pick up things so quick and you give an athlete little queues here and there, and they pick it up right away," Mick says. "He was so excited too–he didn't want to come back in.
"It's fun. I've taken people to learn how to surf many times before, and it's just as exciting as if you go surfing, just to see the stoke on their face when they get it together, and they stand up. It's cool, you see at first, they're super nervous, they're trying to take everything in–usually you give out way too much information–I don't really like to say too much, I'll just get them out there.
"As I said, it's really cool to see the stoke on their face once they get it."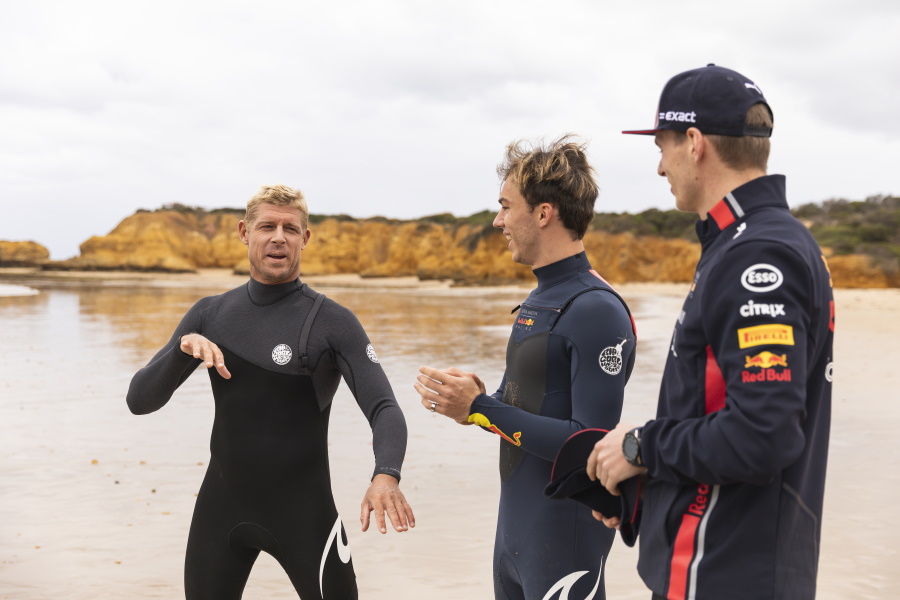 I mention to Mick that the last time I saw him was a year before our meeting, at Snapper Rocks, where he was surfing his penultimate competition as a pro. After his last heat where he was bumped out of contention for the podium, he came out of the water where a small boy–no older than ten–was standing holding out a poster and a Sharpie, angling for an autograph.
Mick, ever the gentleman sportsman, brushed aside the child's poster and Sharpie, and handed him his surfboard as a memento instead.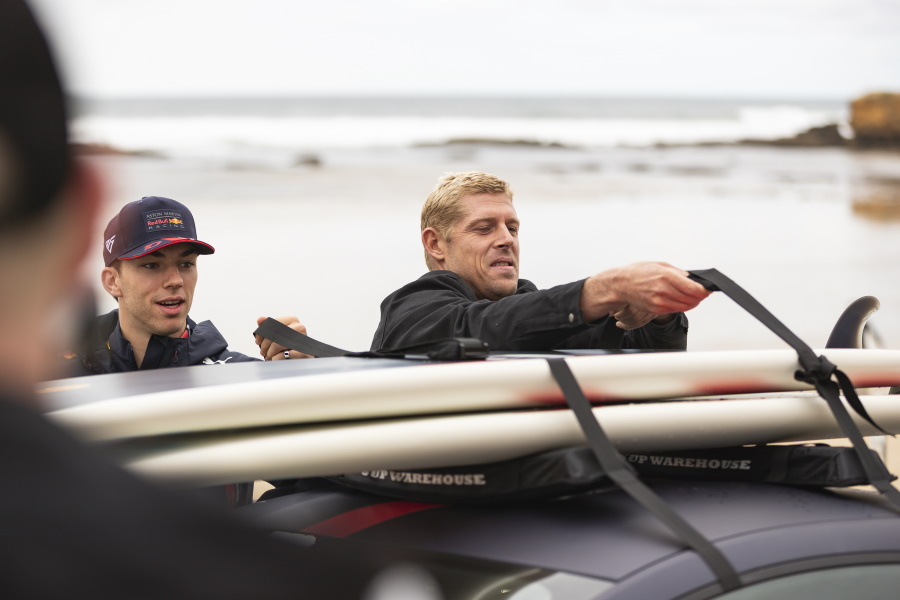 "I just didn't want to break the board, because I was so angry," he quips of his unfortunate knock-out so close to the end.
"I met the kid a few days later actually, and he was still buzzing, so it was really cool," he humbly adds.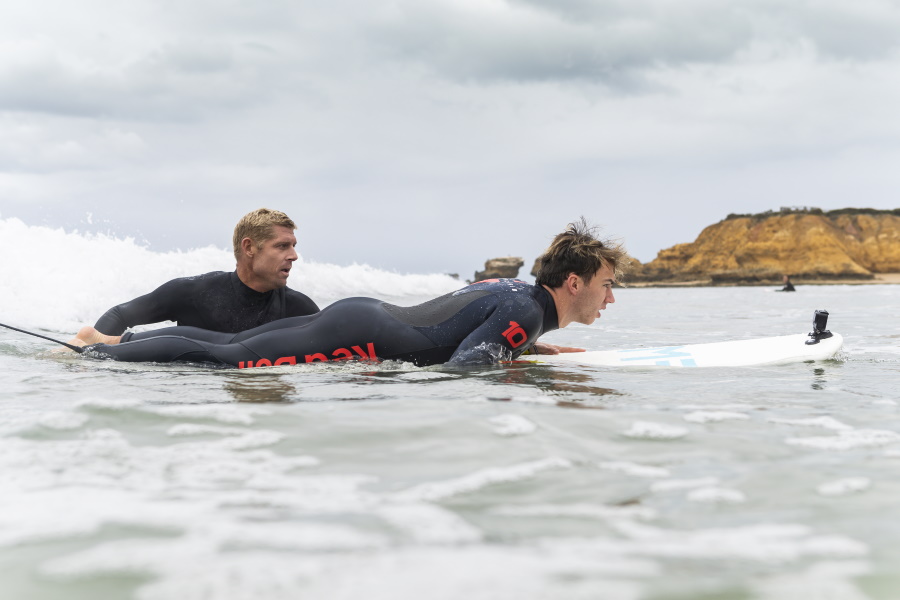 This image is, perhaps, the most perfect example of Fanning's famed sportsmanship. Many have cited him as Australia's greatest sportsman–this very publication has said so previously–, and there are plenty of reasons for this that any of his fans would already know. But it's not his sporting achievements that have earned him this reputation, they certainly helped him find recognition and an audience– it's his genuineness, ability to converse with anybody, and all-round-nice-guy persona.
*****
Gasly, who has since been dropped from the Aston Martin Red Bull Racing team during the summer break, and swapped with Toro Rosso's young upstart Alex Albon, in a ruthless yet typical move that hopes to see the Red Bull team better take the fight to Ferrari in the second half of the season, has the bragging rights over teammate Max Verstappen on this day, as he's braved the waters which Max is convinced are shark-infested.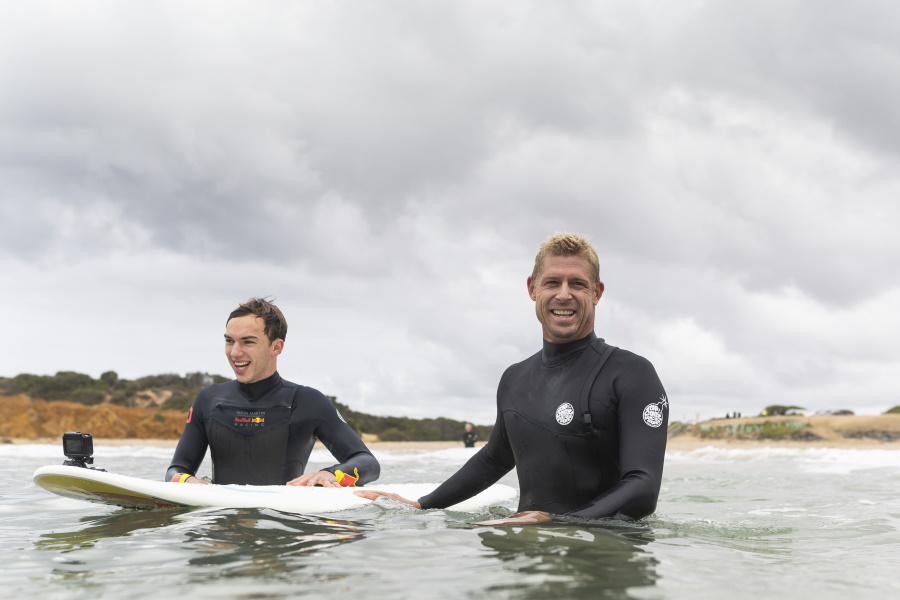 And, though only six or so people, including myself, are spending the day in the cold of the Torquay SLSC, a small gathering of fans amasses outside the venue asking not for autographs from Max–a near-certain future world champion racer–, or Pierre, but from Mick. And he's happy to oblige every single one.
I make the point that Australia is having a change in attitude about its sporting heroes, with social media gaffes and straight-up out-of-line behaviour becoming far more visible than it once was, creating a bevy of young men who are paid huge sums of money being thrust into the spotlight at an early age without much discipline or concern for themselves and others.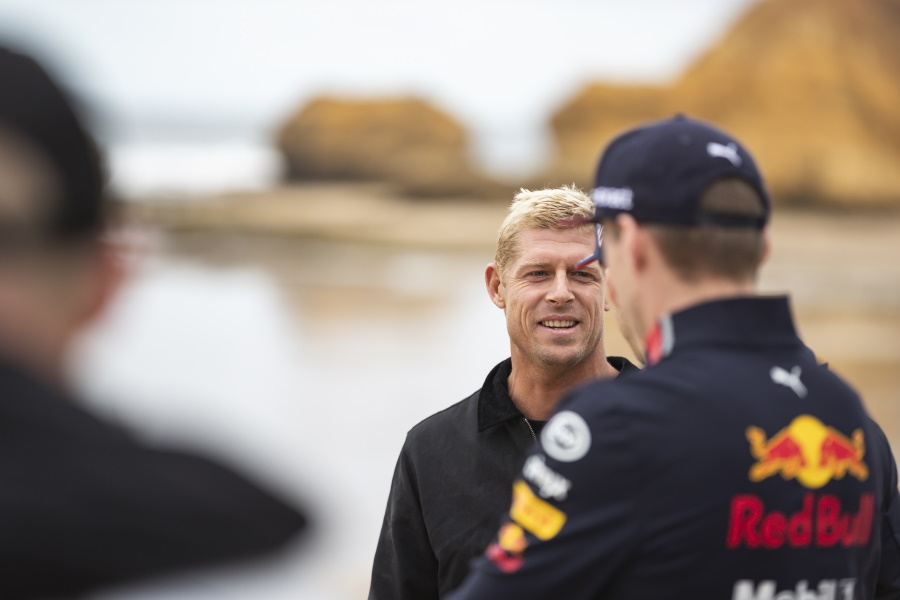 "Some of our greatest sportspeople were proper larrikins, but because there wasn't a camera in their face all the time, no one ever saw that.
"Now, there's always a camera around or there's always someone with a phone, and then they've got their own cameras; they put their own social media out, and I think as Australians, sometimes we hold sportspeople in too high a regard.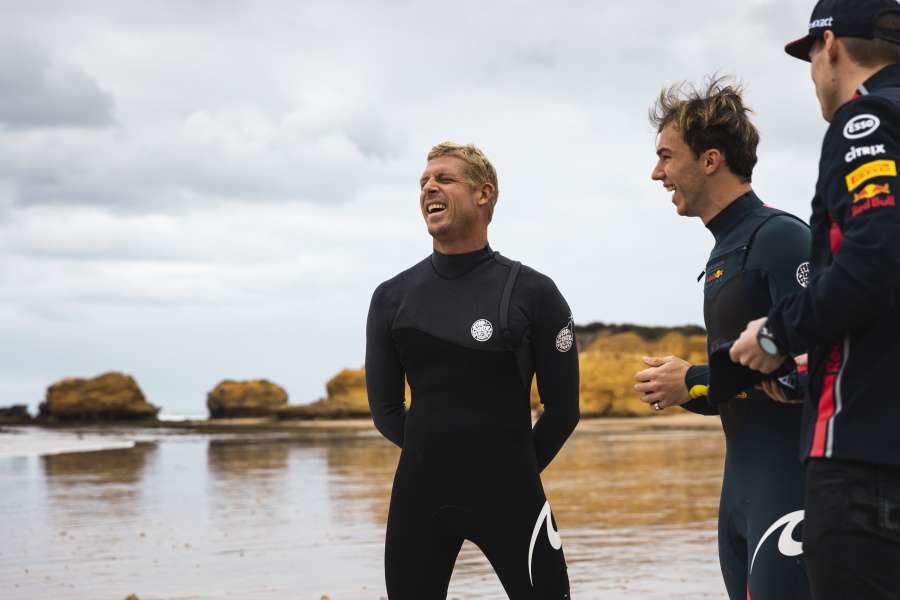 "Not everyone's a role model. I remember when I was growing up I was like 'I don't want to be a role model,' but it's just something that you grow into and you've got to realise what your actions are like. You don't get taught that. You get footy players, they get put on these million-dollar contracts and they probably had nothing before and they don't get taught: 'Okay, this is what you've got to do,' and they're the ones getting scrutinised for when things do go wrong.
"No one's there to help them out when things go wrong. It's a tough to and fro really."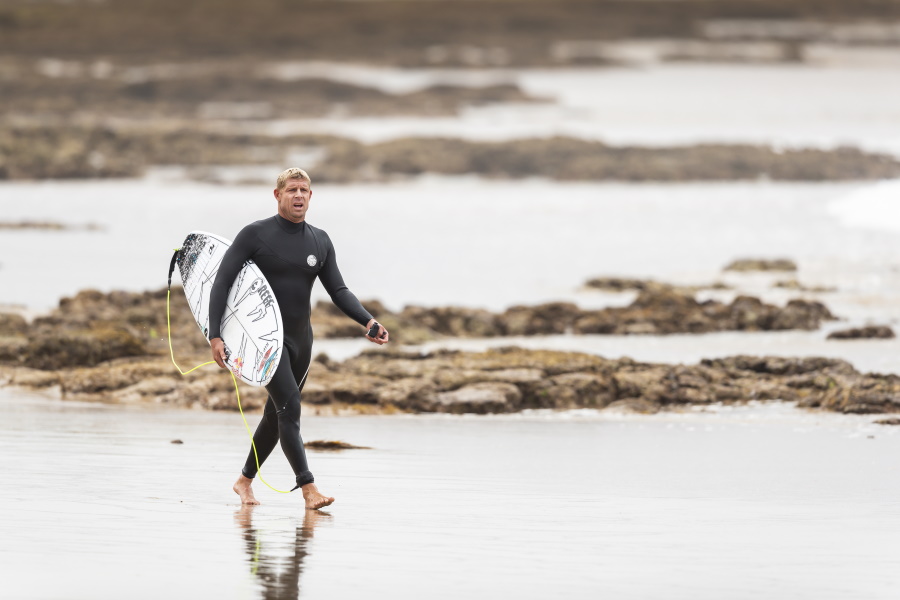 Though many are happy to shower the affable Fanning with praise, be it professional, personal or alike, the world most commonly associated with his character is 'humble'. When this is put to him, his answer says it all: "I am who I am, I know who I am. I don't need people to tell me who I am.
"I'm dealing with the ocean pretty much every day. If I get cocky; if I get too big-headed, the ocean will slap me down quick."