Lululemon's Virtual 5K Run Will Get You Up and Racing
If you didn't know already, June 3 is Global Running Day, a worldwide event that celebrates the power of putting one foot in front of the other at an accelerated pace. And what a time to do it. With many gyms still closed, you better believe running is just about the best workout you can get without any equipment or trainers at your disposal. But unlike previous years, where we all banded together for a fun-run or a collective movement, 2020 is a little different.
You'll also like:
CLMBR Takes Traditional Training Equipment to New Heights
12 Symptoms of Low Testosterone in Men
17 Best Running Shoes to Get You Up to Speed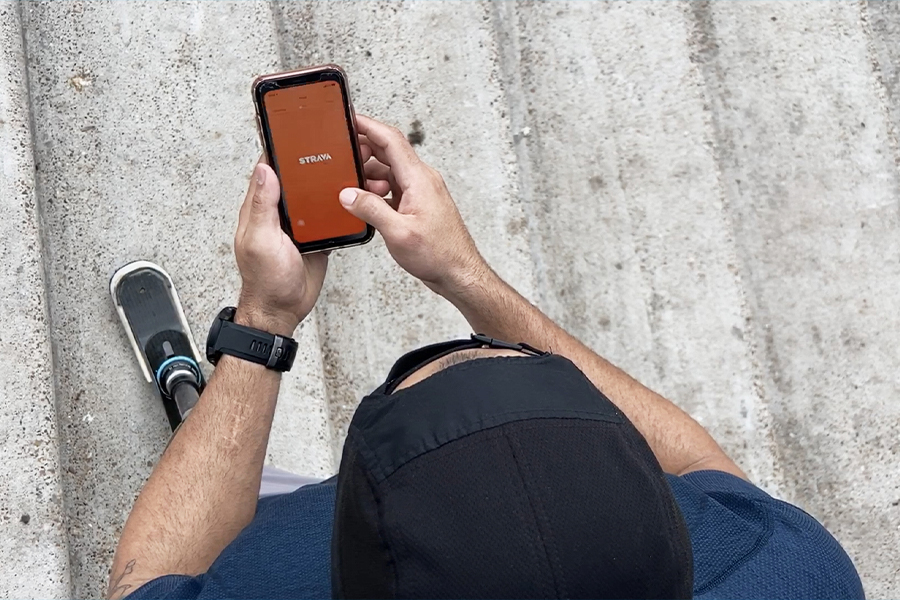 That's why, in order to make the most of the event, activewear brand Lululemon is launching a series of virtual run events focusing on Celebrating the starting line, no matter where you are. In partnership with social fitness network Strava, Lululemon's 5K run challenge will be held on June 3, with runners invited to be part of the day digitally from anywhere in the world. In 2019, Lululemon scored over 100,000 participants, all of whom banded together to collectively accumulate more than 400,000 kilometres run globally.
For some of us, particularly those who let isolation get the best of them, the premise of 5K run might seem like a stretch too far. For others, it won't even touch the sides. For those insane people that plan on running further, you can also register for the Lululoemon Strava Global Running Day event in the 10Km, half-marathon and marathon categories. Joining you for the run will be a bunch of Lululemon ambassadors including para-athlete and ironman in-training Patrick Pressgrove and DJ Charlie Dark. All of the ambassadors have created their own Spotify playlists as well, so you can get in the zone listening to the same tunes as the pros.
More than 290,000 people have already signed up for the event. You can register to run online.
You'll also like:
CLMBR Takes Traditional Training Equipment to New Heights
12 Symptoms of Low Testosterone in Men
17 Best Running Shoes to Get You Up to Speed