Michael Jordan Just Bought His Own NASCAR Team and Bubba Wallace is Driving
He is already the GOAT of one sport and solid minor-leaguer in another, but basketball icon Michael Jordan is now set to tackle a new beast. The six-time NBA Champion has just agreed to purchase a NASCAR Cup Series Charter, alongside partner Denny Hamlin, that is ready to roll-out for the 2021 season. Even better, Jordan has recruited the biggest name in NASCAR racing right now, Bubba Wallace to drive under his new charter.
You'll also like:
Would You Try Michael Jordan's USD$1,800 a Bottle Tequila?
Daniel Ricciardo Wins McLaren's First Grand Prix in 9 Years
What are Michael Jordan's Sunglasses in The Last Dance?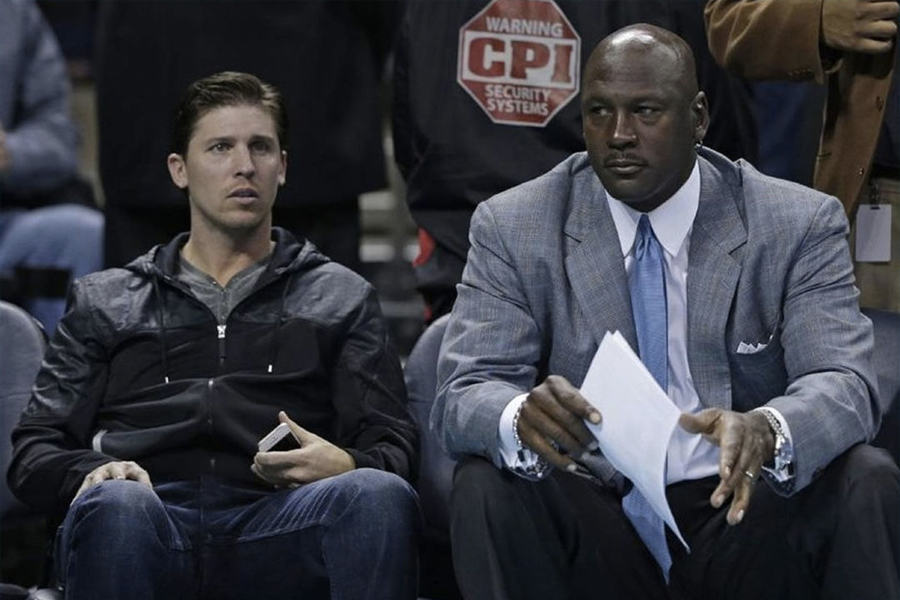 While it may seem like a sideways step for Jordan, it's not a huge leap from his current duties. At the moment, the basketball great is the owner of NBA franchise the Charlotte Hornets, a title he has held in some form since 2006. Speaking in a news release, Jordan revealed his time in North Carolina as a child not only contributed to his love for the Hornets but also his latest endeavour.
"Growing up in North Carolina, my parents would take my brothers, sisters and me to races, and I've been a NASCAR fan my whole life," Jordan said. "The opportunity to own my own racing team in partnership with my friend, Denny Hamlin, and to have Bubba Wallace driving for us, is very exciting for me. Historically, NASCAR has struggled with diversity and there have been few Black owners. The timing seemed perfect as NASCAR is evolving and embracing social change more and more. In addition to the recent commitment and donations I have made to combat systemic racism, I see this as a chance to educate a new audience and open more opportunities for Black people in racing."
It's true, the evolution of NASCAR has sped up over the past few years. Despite being met with much opposition, the decision to ban the confederate flag from events was a massive step towards equality. Leading the charge has been NASCAR star and the series' lone Black driver Bubba Wallace. In the midst of the Black Lives Matter movement, Wallace was highly vocal of his support, a move that put him in the firing line, but it did little to stop his momentum. The driver is coming off a career-best year that saw him score five top-10 finishes, including a fifth-place run in the regular-season finale at Daytona International Speedway.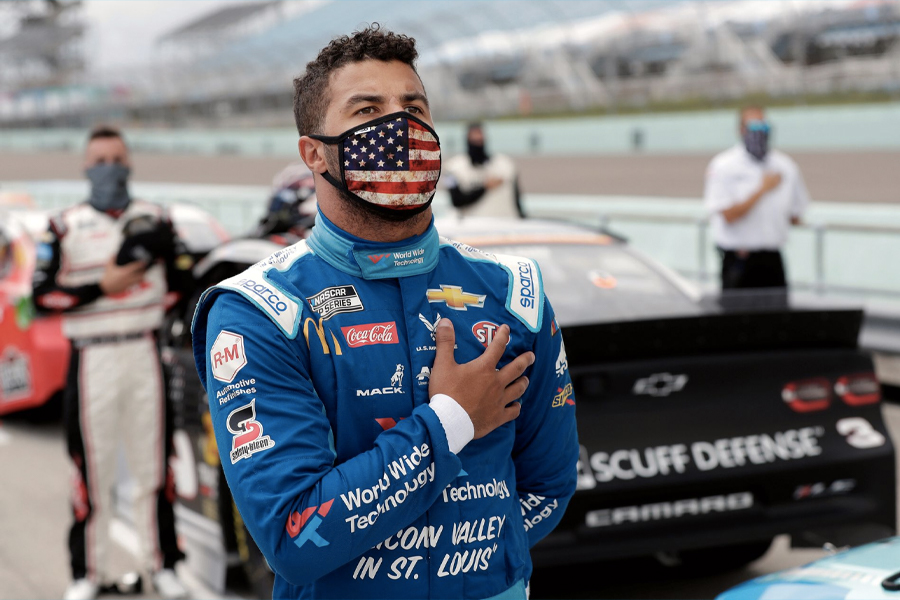 "This is a unique, once-in-a-lifetime opportunity that I believe is a great fit for me at this point in my career," Wallace said. "Both Michael and Denny are great competitors and are focused on building the best team they possibly can to go out and compete for race wins. I'm grateful and humbled that Michael and Denny believe in me and I'm super pumped to begin this adventure with them."
---
Featured Video from Man of Many
---
It may be a huge win for Wallace and Jordan, it's a slightly strange decision for Hamlin. The new owner is still driving the No.11 Toyota for Joe Gibbs Racing, where his Cup Series began in 2005, meaning he will be in direct competition with his new venture. NASCAR president Steve Phelps recently confirmed during a pre-playoffs roundtable with reporters that it's possible for a current driver of a four-car team to own all or part of another team – but that NASCAR would have to ensure fair competition. While the details surrounding the new team's name, branding and formation has yet to be announced, Hamlin said "deciding on a driver was easy — it had to be Bubba Wallace."
"Bubba has shown tremendous improvement since joining the Cup Series and we believe he's ready to take his career to a higher level," Hamlin said on social media. "He deserves the opportunity to compete for race wins and our team will make sure he has the resources to do just that. Off the track, Bubba has been a loud voice for change in our sport and our country. MJ and I support him fully in those efforts and stand beside him."
While we certainly didn't see this one coming, the new Denny Hamlin and Michael Jordan NASCAR team is something to get behind. A powerhouse athlete leading a new era of progressive sports, backed by the biggest star in NBA history? Sounds like Jordan might be on his way to another billion or two.
You'll also like:
Would You Try Michael Jordan's USD$1,800 a Bottle Tequila?
2021 F1 Season: Everything You Need to Know
What are Michael Jordan's Sunglasses in The Last Dance?
---
Featured Video from Man of Many